Residential Energy Management in the Future: Insights from Powerley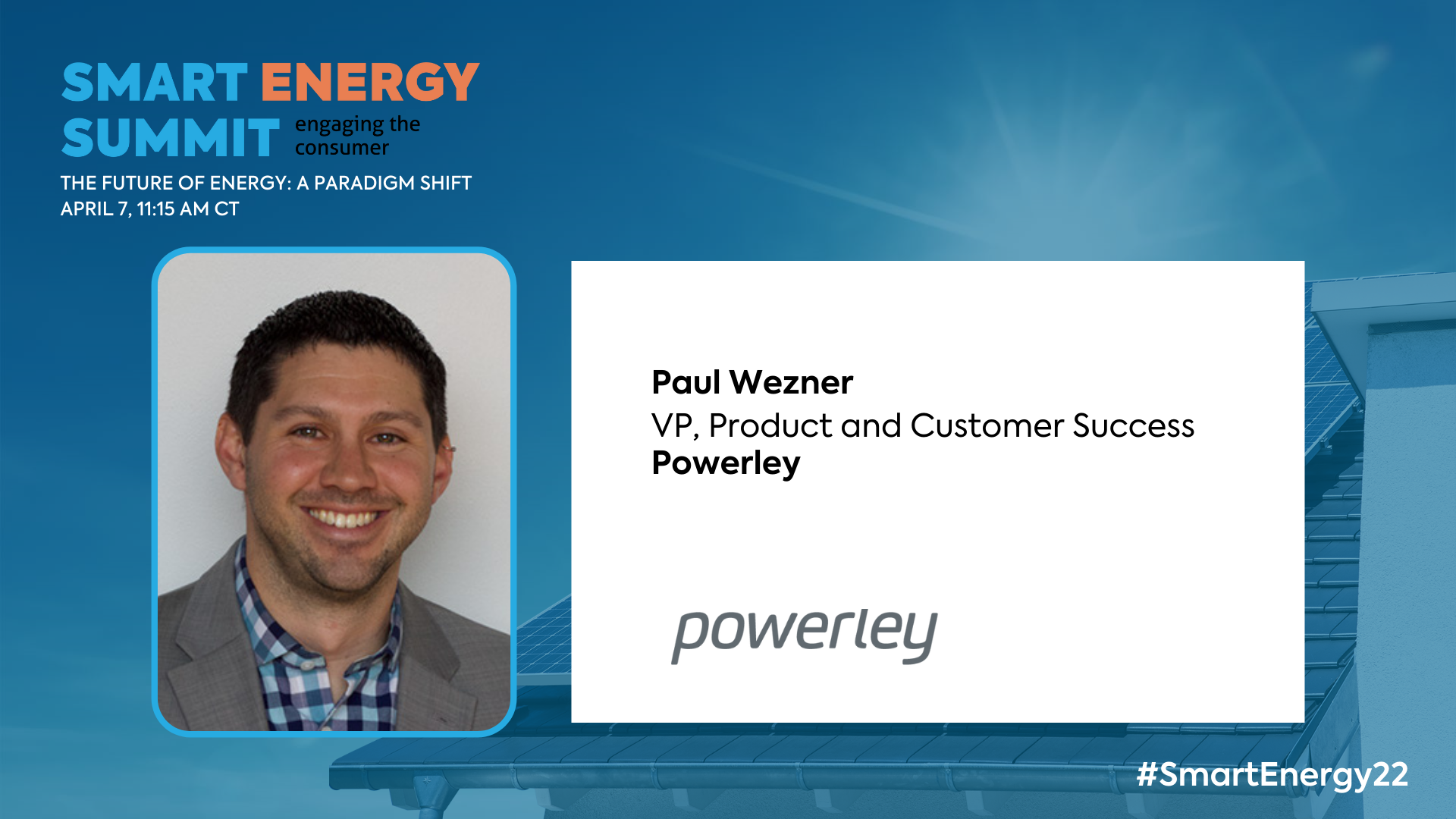 Parks Associates continues its thirteenth-annual Smart Energy Summit: Engaging the Consumer with the virtual session, State of Residential Energy Management, on Thursday, April 7, from 11:00 AM to 1:30 PM CT. Paul Wezner, VP, Product and Customer Success, Powerley will be featured on the interactive panel, The Future of Energy: A Paradigm Shift, at 11:15 AM CT, addressing how the new requirements for active consumer participation in energy savings will drive the transformation of energy consumption. Prior to the session, Paul provided insights on key trends that will impact the energy industry over the next few years.
How have consumer behaviors changed in adopting more (or less) energy management solutions?
Between the combination of more readily available data around energy consumption, coupled with the rapidly increasingly desire from consumers to have a positive impact on the environment, there is a growing desire for consumers to better understand how their behaviors both in and outside the home are impacting their carbon footprint, and as it pertains to within the home, adopting technologies that will reduce it. At Powerley, we've seen rapid growth in the adoption of renewable programs, and an increase in the conversion rate of our core product offering.
What challenges do you foresee in 2022 for the energy industry?
Consumer desire to adopt new technologies is continually increasing – from smartphones and smart TV's to smart appliances and smart breakers, consumers are going to start quickly adopting these technologies, but the electrical grid is not in a position today to evolve at the same rapid pace, and the possibility of consumer frustration with the lack of options, especially from their energy providers, could quickly become a point of frustration, and cause homeowners to turn to distributed energy resources for their electricity needs if they don't get them from their utility.
In the next 3–5 years, name what top three changes you think will take place in the consumer energy market?
Adoption of EV's growing rapidly where nearly half of all new light-duty vehicle sales will be electric, and them serving a dual purpose of transportation as well as serving as home backup power source

The implementation of a more seamless peer-to-peer transactive energy market, where consumers adopting residential generation have the ability to better realize real-time gains from that production

Increasing demand for an energy management system that serves the grid and home needs to harmonize across the consumer desires for power meeting their comfort and transportation needs and not over-taxing the available power on the grid or the equipment on it

Sponsored by Schneider Electric, SmartThings, Rapid Response Monitoring, Zen Ecosystems, and Particle.io, Smart Energy Summit addresses the evolution of the consumer utility market, the impact of COVID-19 on energy management programs, and new opportunities to drive engagement in utility-sponsored programs. Register now to attend this event along with upcoming virtual sessions throughout 2022:
Next: Opportunities and Challenges for the Consumer Energy Market: Insights from ADT Solar
Previous: Home Energy Management: Driving Consumer Engagement and New Revenue

Comments
Be the first to leave a comment.
Post a Comment