Emerging Connected Health Trends Impact Business Models
by Tam Williams | Sep. 15, 2021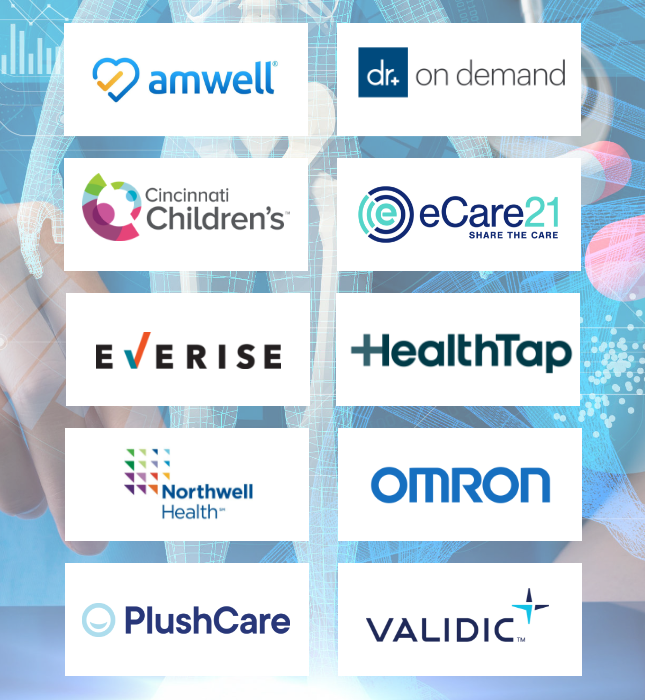 Parks Associates recently hosted the Connected Health Business Models session as part of the Connected Health Summit virtual series. The session featured the firm's latest data and insights from industry executives on the shifts in healthcare as the market moves towards a value-based care system.
During the presentation, Digital Health Transformation: Shifting Business Models, Kristen Hanich, Senior Analyst, Parks Associates highlighted the firm's latest research on evolving business models in the healthcare space as the country has moved through the different phases of COVID-19.
"The business case for connected health is much better than it was a few years ago," Hanich said. "Some businesses and business models remain incompatible with fee-for-service. This is particularly true for solutions that ultimately lower patient demand and the overall cost of care. For these solution types, value-based care is preferred. Meanwhile, the direct-to-consumer market has experienced a resurgence, driven by increased consumer awareness and familiarity. It's a good time to be in connected health."
The virtual session also featured an executive Q&A roundup with Renee Dua, former Chief Medical Officer, Heal. "Smartphones and connected smart devices hold the potential to transform healthcare for millions in America and billions around the globe," said Dua. "Health equality can be achieved through innovation. And as the founder of Heal and HeyRenee, I am privileged to play an important role in bridging the health divide."
A panel brought the virtual session to an end, with executives from Cincinnati Children's Medical Health Center, PlushCare, HealthTap, OMRON Healthcare, and eCare21, Inc., discussing how these companies are contributing to innovations in healthcare models.
"At OMRON, we have been in the business of at-home monitoring for nearly 50 years," said Rob Schneider, SVP Commercial Operations, OMRON. "Over the past 18 months, we've seen an awakening to telehealth from consumers, physicians and health systems which has translated to interest and inquiries for our first remote patient monitoring service, VitalSight."
"We are at a pivotal moment in healthcare history," added Pete Stevenson, President & COO, eCare21, Inc. "Virtual care can be provided anytime, anywhere. Even Hospital-at-Home is possible. Dramatic shifts in incentives are driving change across the entire industry."
Get the full experience by registering for Connected Health Summit. Once registered for the event, you will immediately gain access to past sessions at your convenience as well as joining Parks Associates at its year-end session, Connecting the Dots: Interoperability and Health Data, on December 1 at 12:30 p.m. CT.

Next: Industry experts agree: consumers now expect virtual care options
Previous: More seniors are accepting technology in the home

Comments
Be the first to leave a comment.
Post a Comment