Standing Out in a Saturated OTT Market
With over 400 OTT streaming providers available to choose from in North America, consumers today are constantly barraged with an endless amount of entertainment options. Combined with inconsistent user interfaces across platforms and limited entertainment consumption time available, today's video viewers are increasingly looking for a more simple experience. A Parks Associates study of Home Service Bundles: OTT as a Value-Added Service, reveals that 59% of OTT subscribers report they prefer one bill and one account for all of their home subscription services, while 48% feel their home internet service provider adds more value when online video services subscriptions are offered.
The market has become saturated with content, and there is now a substantial need for simplification through a unified and personalized experience. Simplicity has a fundamental appeal to consumers that service providers can leverage.
During a recent virtual panel discussion, OTT Churn: Marketing and Retention Strategies, at the Future of Video event hosted by Parks Associates, Fariba Zamaniyan, Vice President of Advanced Media and Advertising of TiVo stated, "Those [customers] that are using personalization to leverage content that is being recommended are 3x less likely to churn." This is consistent with the concept that consumers are increasingly reliant on recommendations, whether from friends or algorithms, to guide their decisions on what to watch. According to Parks Associates research, 30% of broadband households note the ease of navigating and finding content to watch as the third most important factor affecting service usage, behind the cost of the service and availability of specific content.
Kamran Lofti, Vice President of Product Management at Gracenote, added that in order to drive a pleasant customer experience and help viewers in the discovery process (i.e., to find content viewers want to watch), personalization should be driven by a mixture of algorithms and metadata. That is, selecting the appropriate metadata to use within the recommendation engines which train the algorithms is key to implementing useful, high-quality, and self-relevant recommendations.
Parks Associates data from Q3 2021 finds that while Samsung continues to be the market leader in smart TV purchases, Sony is beginning to increase its market share. This may be due to their first-mover release of TVs using the Google TV platform - which offers a super-aggregated user experience (UX) as its distinguishing feature. In principle, super-aggregated UXs are personalized to the viewer and combine content from all of a user's streaming applications in a unified, content-first (rather than app-centric) experience.
Sony's use of Google TV is one example, and in general smart TV manufacturers, platform owners, and OTT services are advised to focus in a similar direction - providing a unified, personalized, and aggregated customer experience to help ameliorate the deluge of content consistently begging for consumers' attention. Today's challenge in adding value is no longer about maximizing content access, but in finding ways to ease consumer overload and friction.
Simplifying the user experience, making the discovery and recommendation process more intuitive, and streamlining the time-to-content process for the consumer are some of the measures that can address the pain points of the OTT consumer today.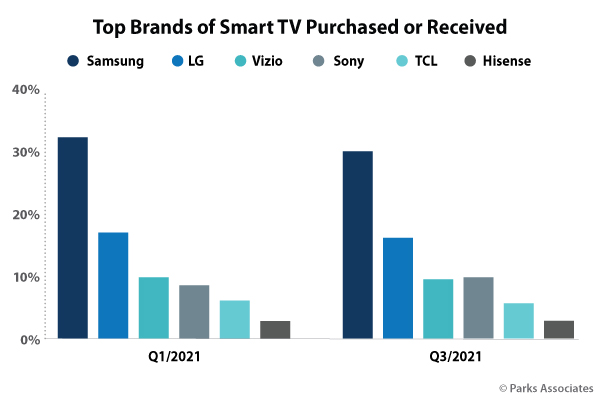 Next: Crackle TV Set to Launch Loyalty Program This Year
Previous: Netflix Considers Strategies to Counteract Subscriber Loss

Comments
Be the first to leave a comment.
Post a Comment