Parks Associates Announces 2021 Future of Video Session Sponsor Comcast Technology Solutions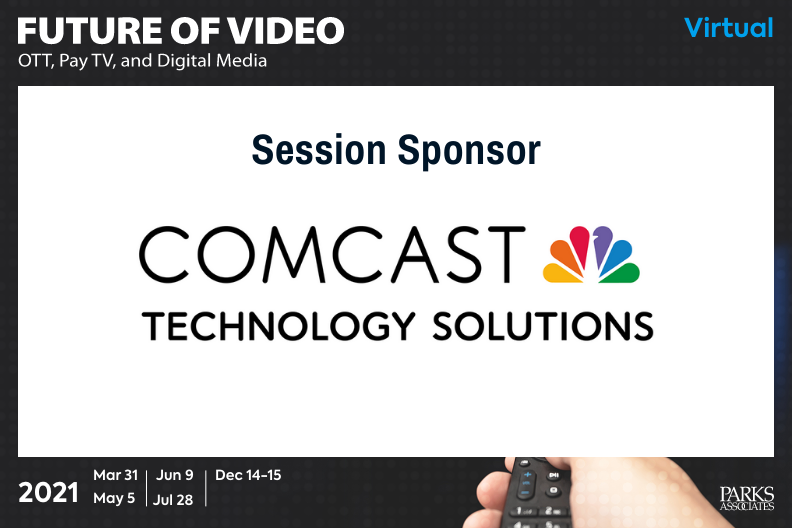 Parks Associates' Future of Video: OTT, Pay TV, and Digital Media conference series is excited to announce Comcast Technology Solutions as a sponsor of the December 14 session The Age of Video Aggregation.
Comcast Technology Solutions offers a portfolio of technology solutions, the CTSuite that provides the industry with the technology, scale and expertise to expand and navigate the rapidly-changing media and entertainment technology landscape. Comcast invents technology that solves industry challenges, reimagines what is possible, and transforms businesses for an ever-changing world. Built on Comcast's know-how, proven facilities, scalable platforms, and infrastructure, Comcast Technology Solutions offers more than 20 years of reliable real-world broadband and digital experience. Comcast partners with customers to redefine expectations and deliver the future to global audiences. For more information, visit www.comcasttechnologysolutions.com.
Don't miss the upcoming Future of Video sessions Shift to Hybrid Business Models and The Age of Video Aggregation on Tuesday, December 14, featuring industry executives who will assess industry drivers and consumer trends driving the market back towards aggregated content distribution, consumption, subscription, and hybrid business models.
For more information on this event or sponsorship opportunities, please visit www.fov2021.com or contact sales@parksassociates.com.

Next: Parks Associates' Future of Video Conference Continues with Insights on Aggregated Content Distribution
Previous: Parks Associates' Future of Video Returns with Insights on Trends in the Streaming Video Market

Comments
Be the first to leave a comment.
Post a Comment