Connected Health Summit 2022 Conference to Proceed October 6th
Join leading industry executives and analysts at Parks Associates' interactive Connected Health Summit virtual session, "Seniors and Caretakers: Living Independently" on Thursday, October 6 at 11:00 AM CT for insights on Seniors, Caretakers, Living Independently, and so much more.
Panels and speakers include: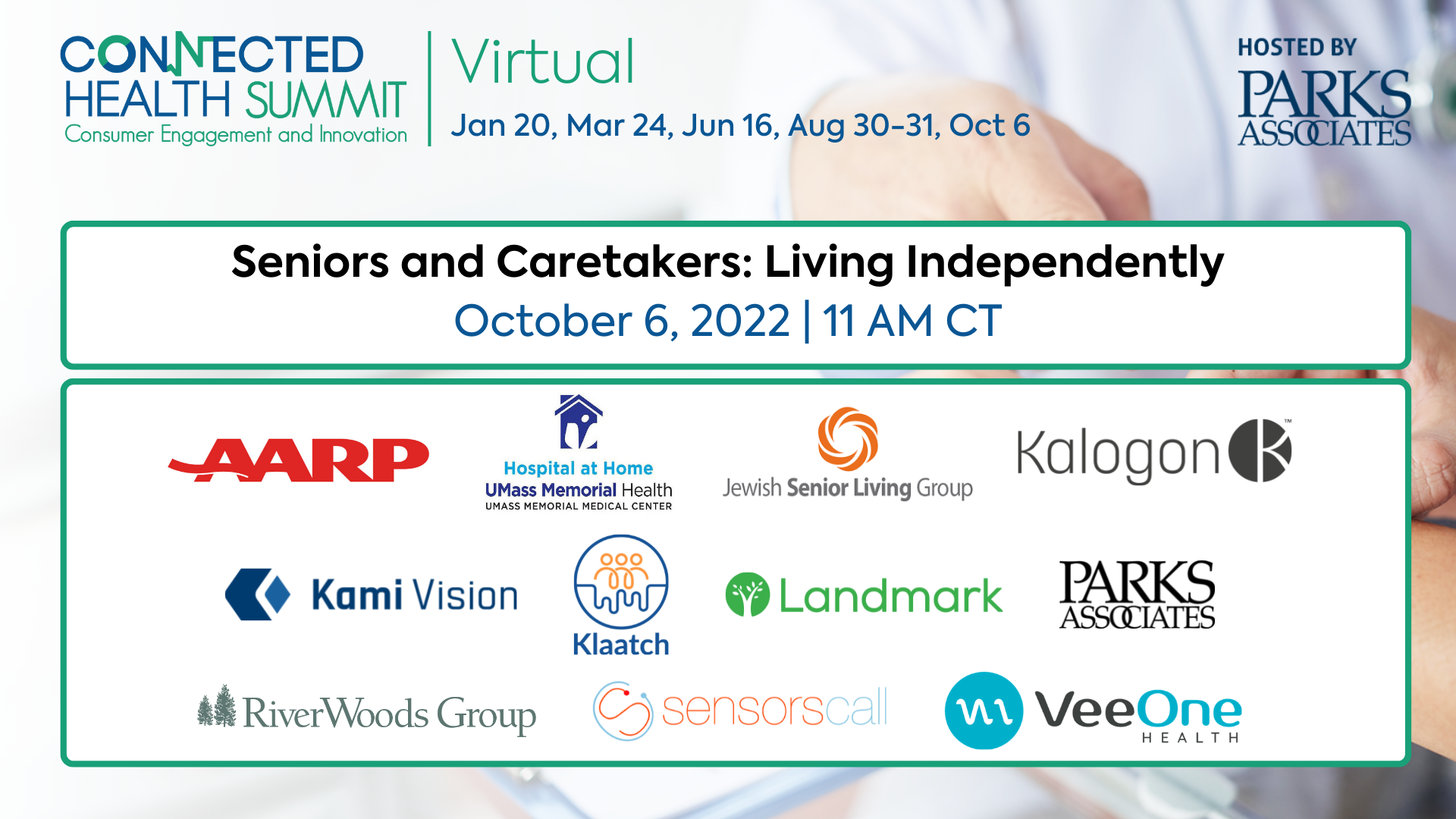 Thursday, October 6
Seniors and Caretakers: Living Independently
Integrating Tech and Services to Empower Seniors

Fireside Chat / Executive Q&A

From Hospital to Home

Presenters and moderators include:

Event sponsors include Alarm.com, Johnson Controls, Rapid Response Monitoring,ADT Medical Alert, EarlySense, Becklar, and Independa, Inc.
Visit Connected Health Summit to register and learn more about our speakers, sponsors and upcoming sessions.
Next: Parks Associates is Supporting CEDIA Expo
Previous: Remote Work and the New Normal

Comments
Be the first to leave a comment.
Post a Comment