US Internet Households Work to Reduce Energy Consumption at Home
Parks Associates' study "Smart Energy at Home: Renewable, Responsive, Resilient" reveals that 44% of US internet households say they are taking active steps to reduce their energy consumption at home. The research firm surveyed over 10,000 internet households to determine their adoption, usage, and attitudes regarding smart energy solutions and utility programs.
Energy savings are an important benefit for consumers, and many households are actively monitoring and managing their energy consumption. The firm also reports that consumers want to see data on their energy consumption as well as guidance on how best to use that data, but they don't always know how to get it. There are new ways for energy companies and devices to communicate data with consumers. Still, for these solutions to be more universally adopted, they have to be easy to use and actionable.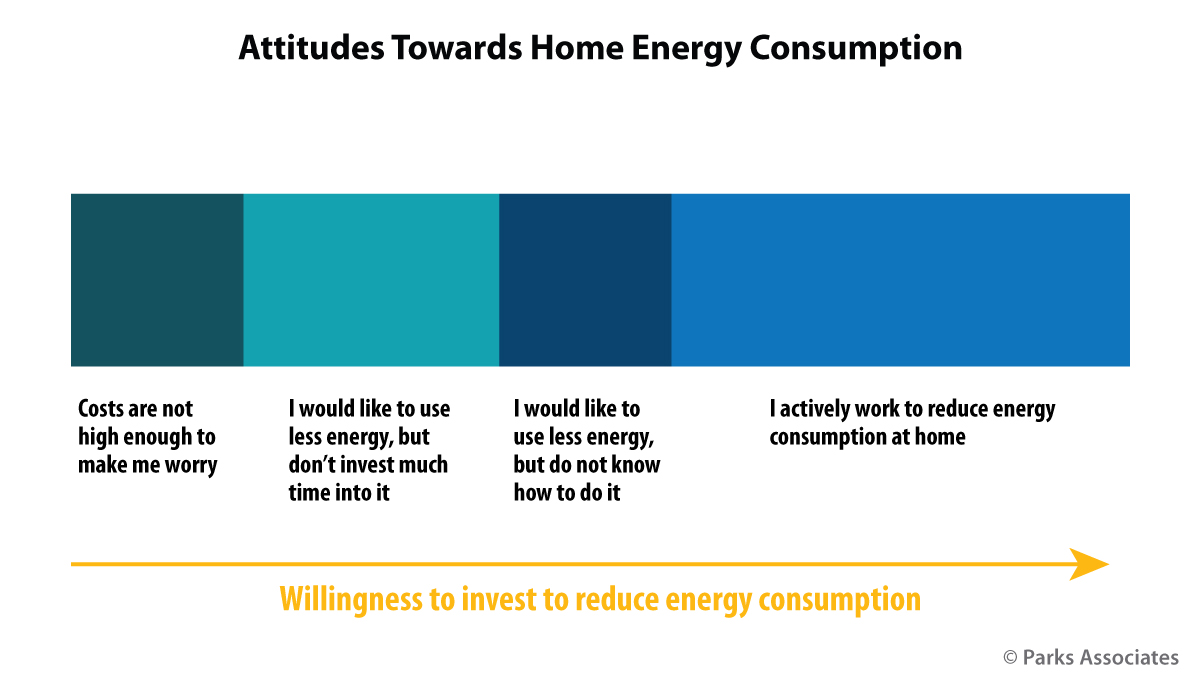 Smart technology can help meet this need. The challenges of climate change and grid instability are driving innovation in smart devices that can help consumers manage their energy consumption. Connected devices can provide automation or increased control, improving energy efficiency and saving. Parks Associates' latest consumer data shows that, on average, smart thermostat owners and users report saving $49 a month on electricity as a result of the device. Additionally, more than 90% of owners report they are satisfied with the energy savings from their smart thermostat, including nearly 50% who report saving more money than expected from their device. Other devices such as smart lighting and smart blinds can also reduce energy consumption in the home and blur the lines between a smart home and smart energy verticals. Major energy devices such as home solar and EV charging equipment are often connected devices that can be integrated into a smart home ecosystem
For more information register for Smart Energy Summit, which addresses the changing dynamics in the consumer energy markets and extends the learning and networking experiences.
Next: Eliminating EV Barriers: Future Proofing the Experience – Webinar Cohosted by Parks Associates and Particle
Previous: Smart Home Energy Solutions: Making a Complex Future Simple - Free Webinar with Schneider Electric

Comments
Be the first to leave a comment.
Post a Comment