Strategies to Protect and Secure the Always-Connected Consumer– Webinar Cohosted by Parks Associates and Bitdefender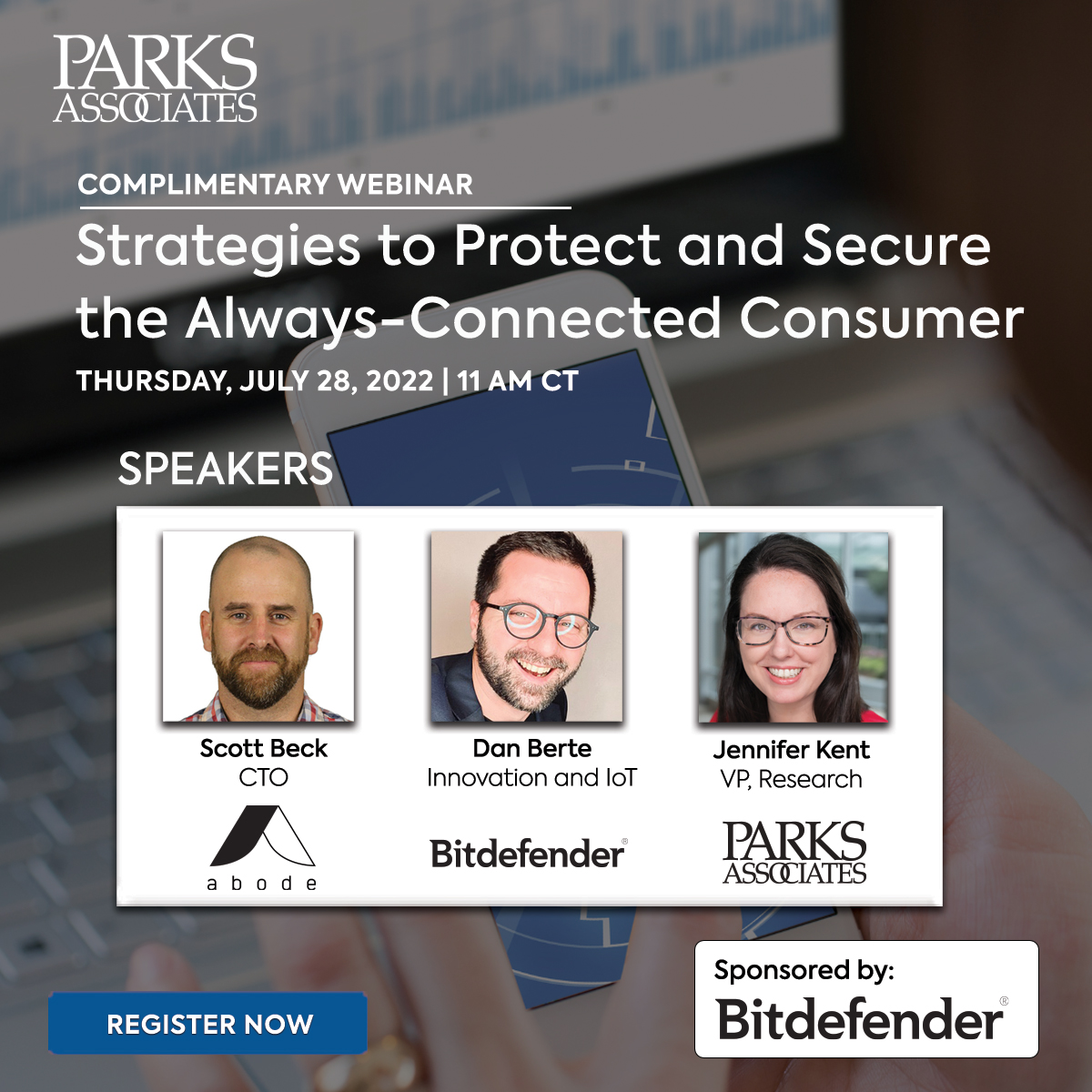 Parks Associates research finds three in four internet households are concerned about their personal data security, with more than half saying they are very concerned. While consumers are very concerned about the security of their data, they are very fatalistic about this topic—almost two-thirds of consumers feel it is impossible to keep data completely secure. The proliferation of apps and connected devices creates many new avenues for data to leak out of a household, often just by accident or through an unpatched error, so the pressure is on device manufacturers and ISPs to ensure their solutions retain high standards in data and privacy protections for the life of their product.
On Thursday, July 28, 2022 at 11 AM CT/ 9 AM PT, Parks Associates will co-host a complimentary webinar with Bitdefender, Strategies to Protect and Secure the Always-Connected Consumer. The webinar will address consumers' concerns about data privacy and security, new ways for service providers and manufacturers to protect their end users, and strategies to do so effectively.
Register today to join Parks Associates along with industry experts from Abode Systems and Bitdefender.

Next: Smart Home Spaces Affected by Trends in AI, IoT, and ML
Previous: Zero Response Time – New Whitepaper Developed with Essence

Comments
Be the first to leave a comment.
Post a Comment