My Top Takeaways from CES 2023 - Jennifer Kent, VP, Research, Parks Associates
Parks Associates team was at CES 2023 and Jennifer Kent, VP of research, reports back on exclusive industry insights and takeaways.

Jennifer manages the research department and Parks Associates' process for producing high-quality, relevant, and meaningful research. Jennifer also leads and advises on syndicated and custom research projects across all connected consumer verticals and guides questionnaire development for Parks Associates' extensive consumer analytics survey program.
Name 3-5 interesting things you saw at CES and the company associated with it.
Personal security was the theme at CES this year, which follows a growing trend in the security space of expansion beyond the home. Companies like ADT, Ring, Alarm.com, Vivint, and others are expanding their thinking from securing the home, to the neighborhood, to the car, and ultimately to the individual – no matter where they are

The most compelling application I saw applying tech to personal security is Nexion Solutions' NightWatch. Founder Liz Kohler started the company after losing her sister to domestic violence and shared some troubling research showing how frequently victims of domestic violence and witnesses of crimes are re-victimized. Nexion's smart watch is designed to look like a regular smart watch but can call for emergency assistance and record audio to potentially use as evidence. Nexion is putting in the grassroots effort to get law enforcement, victims' support agencies, and prosecutors on board to discreetly reach the people who could most use the solution.

Video alternatives: In the past 5 years, video has exploded – our cars, homes, workplaces, and schools have more video coverage than ever, fueled by better network capabilities, cheap cloud storage, and falling camera prices. However, not all spaces are appropriate for video surveillance, and there are real privacy concerns about the growing pervasiveness of video monitoring. At CES, I found multiple companies offering video alternatives or methods that provide the same (or better) benefits while better protecting individuals' privacy.

Seniors are resistant to cameras inside their home monitoring their every move. Companies like IVANI and Cognitive Systems use wireless network sensing to detect a body of water (i.e., a human being!) in a space to detect falls, rather than video recording. Kami Vision offers an intelligent video platform that many companies use in their video products for a variety of applications, including home security and senior care. Kami Vision can now detect a fall at home or assisted living facility even while the person is blurred for protection.

Both the EU and US have new or upcoming legislation requiring auto makers to detect children left in vehicles to reduce incidences of heat stroke and death. Murata has developed a radar module that can detect a child left in a vehicle, without video recording the children, and the radar is effective even at night or if the child is under blankets.

Focus on Energy: Energy products, solutions that tout their efficiency, and a focus on meeting ESG goals were prevalent at CES from both tech leaders, like LG, and traditional manufacturers, like John Deere. The Department of Energy even had a booth for the first time, and a keynote. I liked two perspectives that were shared during Parks Associates' CONNECTIONS Summit panel focused on the paradigm shift happening in Energy:

Aaron Warren, Principal, Channel Development at retail energy provider Constellation Energy noted that there are serious lifestyle conversations that need to happen with mass adoption of EVs – new driving habits, maintenance priorities, ways of planning a trip, or picking an energy plan, for instance. Energy providers have a role to play in consumer education during the transition.

Tray Leslie, Renewables & Resiliency Manger at Georgia Power highlighted the need to think about the whole community as energy markets transition. For instance, Georgia Power is proactively placing charging stations in underserved communities, areas that otherwise may not have easy access to EV charging.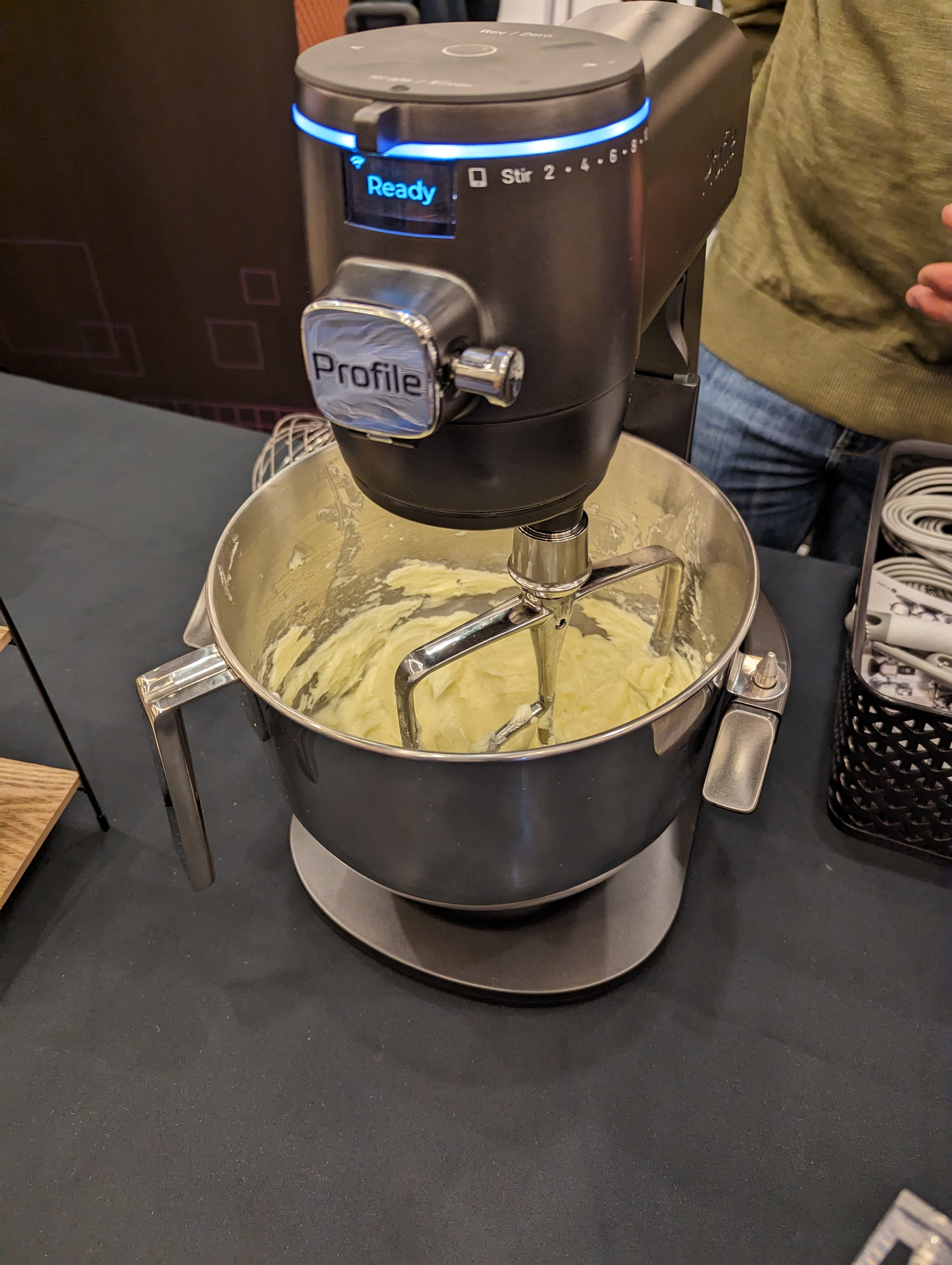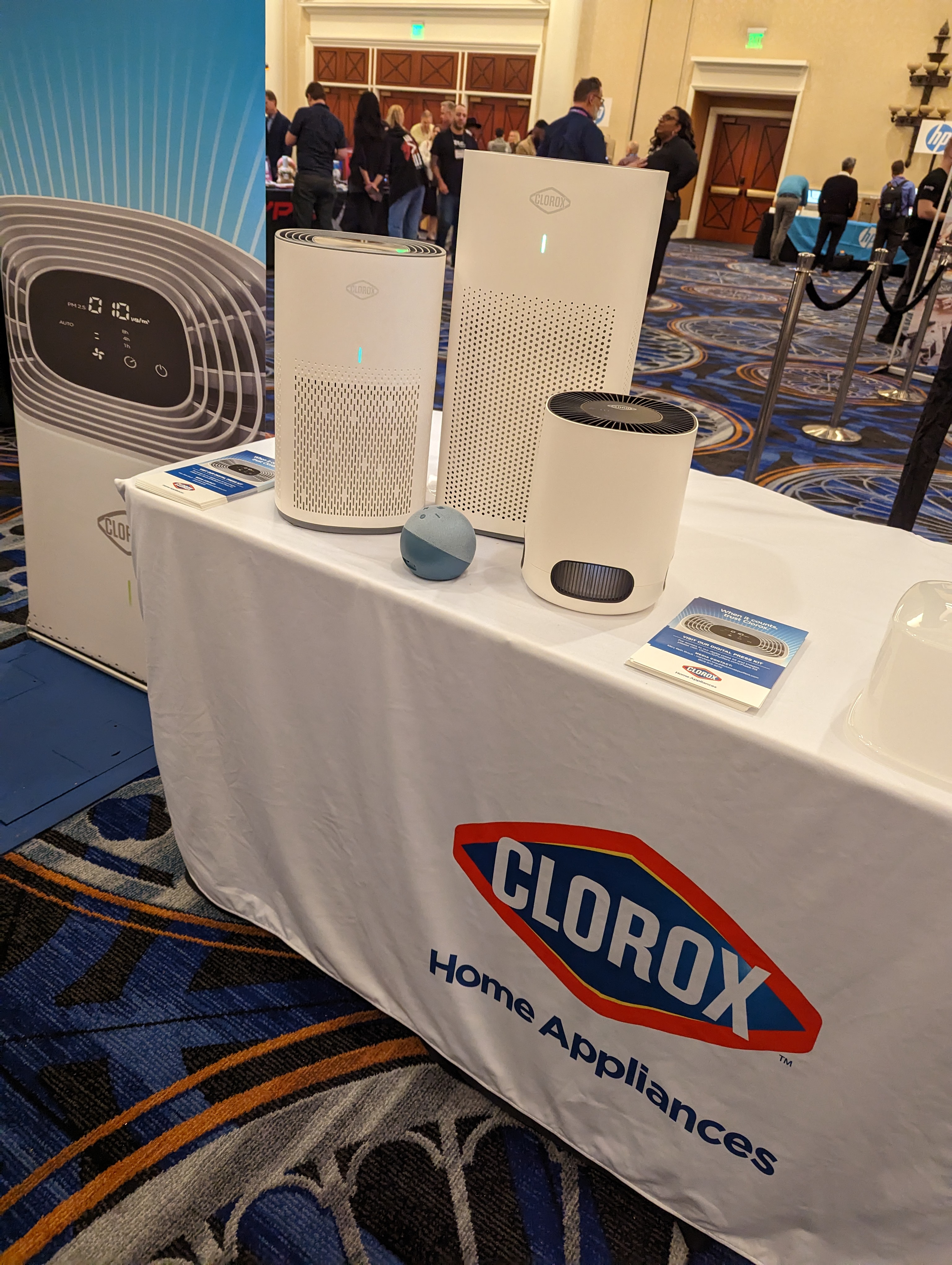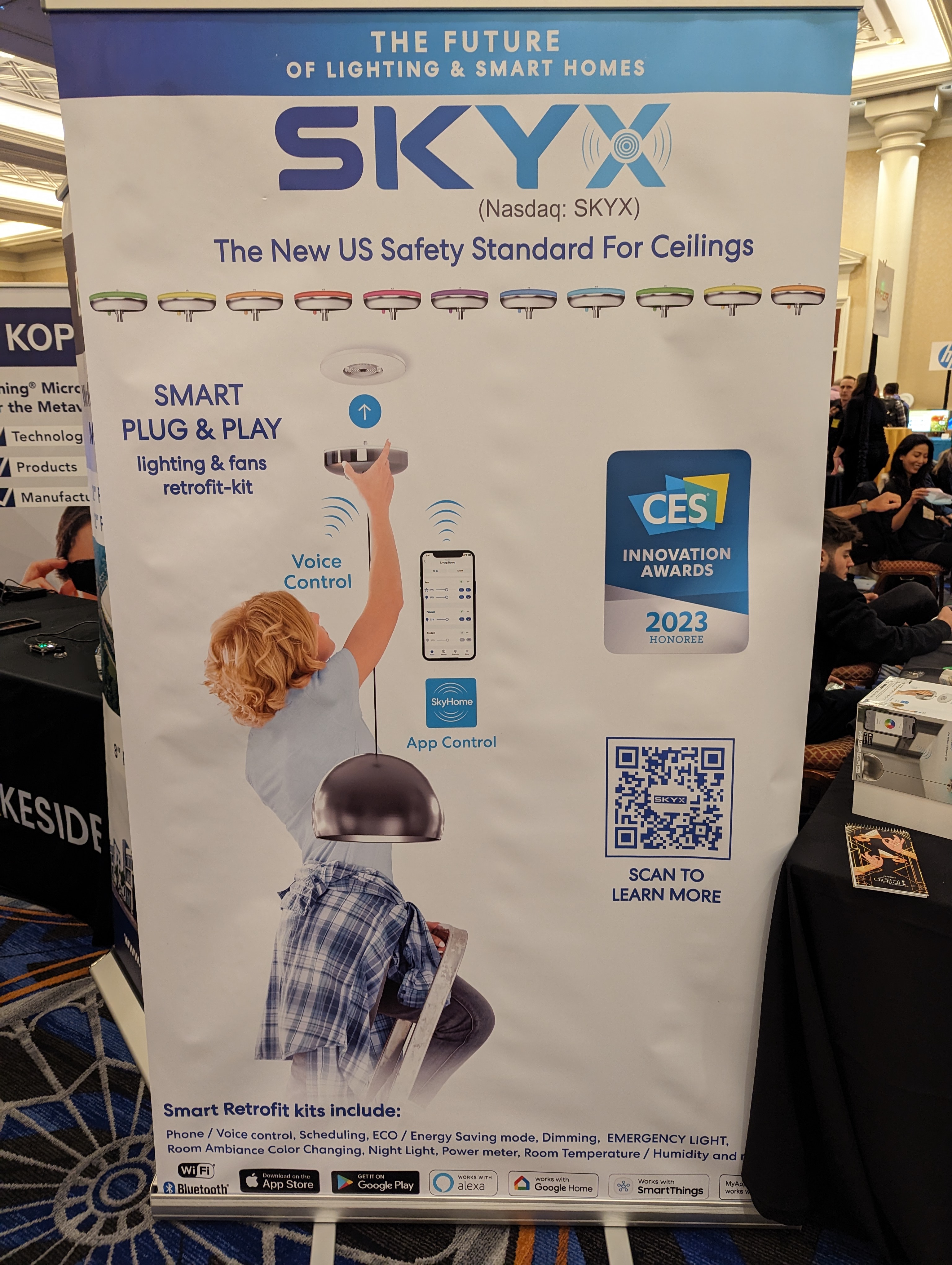 The coolest tech that I saw at CES was GE Appliance's Profile Smart Mixer, which incorporates a food scale right into the mixer and offers voice control to operate the mixer hands-free. It measures weight and torque to help users more precisely measure ingredients and determine when a batter is perfectly mixed. This is a great example of innovation that takes a well-known product to a new level.
At CES, I was surprised to see Clorox exhibiting! Few CPG companies have found ways to successfully branch into technology products and applications. Clorox now offers an air purifier, strategically expanding what the brand keeps clean from your home to the air in your home. It also debuted a portable countertop sanitizer for everyday items (my kids' water bottle lids!! Yes, please!).
One thing I saw that will impact the market in 2023 is Skyx's smart retrofit kits for lighting and ceiling fans. The SkyPlug Smart is a small flat Wi-Fi and Bluetooth-enabled unit that installs directly into existing lighting set-ups in the ceiling. The user can plug any lighting fixture directly into the SkyPlug without touching any wiring, and that lighting fixture then becomes compatible with Matter, Alexa, Google Home, and SmartThings. Skyx is a platform play, and the company is working with standards organizations to make its technology a requirement in various building and electricity codes.
Please contact Rosey Sera, Sr. PR & Marketing Manager, if you would like to schedule an interview with Jennifer Kent.
Next: My Top Takeaways from CES 2023 - Sarah Lee, Research Analyst, Parks Associates
Previous: Parks Associates Welcomes Rapid Response Monitoring as a 2023 Premier Sponsor

Comments
Be the first to leave a comment.
Post a Comment