Parks Associates Announces Schneider Electric as 2022 Smart Energy Summit Sponsor
Parks Associates' Smart Energy Summit is excited to announce Schneider Electric as a sponsor of the upcoming event.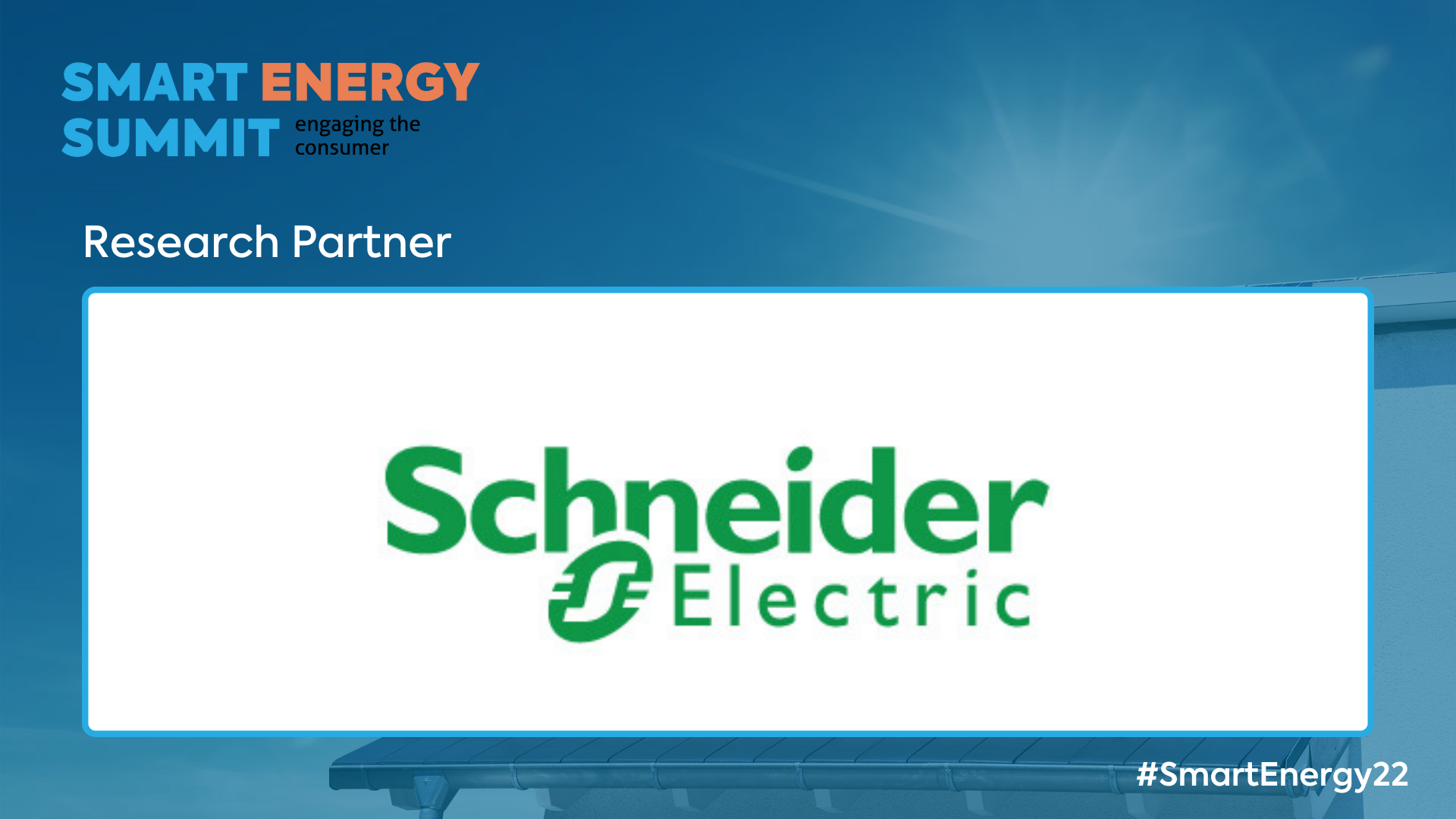 As a global specialist in energy management with operations in more than 100 countries, Schneider Electric offers integrated solutions across multiple market segments, including leadership positions in energy and infrastructure, industrial processes, building automation, and data centers/networks, as well as a broad presence in residential applications.
Focused on making energy safe, reliable, and efficient, the company's 110,000 plus employees achieved sales of more than $26 billion in 2010, through an active commitment to help individuals and organizations "Make the most of their energy."
Ansul Rajgharia, Director of Connected Products and Surge at Schneider Electric will join the Consumer Engagement: What's Working and What's Not panel. This session will bring industry leaders together to share successful strategies driving adoption of energy management solutions, including new partnerships, data-driven insights and analytics, and use cases.
Will Shippee, Manager of Strategic Solar Accounts, Home and Distribution Division at Schneider Electric will also be speaking at the event. Shippee will be joining the Clean Energy: Community Renewables and Accessibility panel covering the latest in community offerings, including the role of solar, EVs and other energy management solutions.
Parks Associates also welcomes Schneider Electric as a sponsor of the 2022 Connections: The Premier Connected Home Conference. This conference is the only connected home event to focus on the use cases and emerging business models that will successfully engage consumers and grow revenues in the converging IoT industries - including smart home, connected entertainment, and mobile ecosystems. Connections will feature an in-person conference in May 2022, with virtual sessions on February 16, April 14, August 18, October 20, and November 10.
Don't miss the upcoming Smart Energy Summit: Engaging the Consumer in-person at the Omni Hotel in Frisco, Texas. The executive conference features a pre-conference workshop, along with panel insights from key industry players on the expanding market for energy solutions in the smart home. For more information on this event, view the agenda today!
For more information on this event or sponsorship opportunities, please contact sales@parksassociates.com.
Next: Parks Associates Announces Zen Ecosystems as 2022 Smart Energy Summit Sponsor
Previous: Parks Associates Announces SmartThings as 2022 Smart Energy Summit Sponsor

Comments
Be the first to leave a comment.
Post a Comment