Smart Home Driving Residential Energy Efficiency: Google Announces Nest Renew
The smart home is a strong driver of residential energy efficiency. Smart thermostats and smart lighting are among the top adopted categories of smart home products, creating opportunities for utility energy efficiency and demand-response programs. New business models and technology provide opportunities to change the customer relationship and drive engagement and participation in energy management solutions leveraging connected devices in the home.
Once overlap is accounted for, roughly one-quarter of households report using some renewable energy. In comparison, the U.S. Energy Information Administration reports renewables generate 17% of electricity. This indicates that US broadband households that use renewable energy resources are likely not wholly dependent on these power sources for their energy needs. It also may suggest that households with broadband internet access at home (roughly 88% of all US households) are slightly more likely than non-broadband homes to access renewable power sources.
Currently, only a modest percentage of broadband households report using renewable power, but our research shows there is a widespread desire to use clean energy and a reasonably broad willingness to pay more for it. Over 40% of broadband households would prefer to live in a community-powered by solar energy; 35% are willing to pay more for clean energy.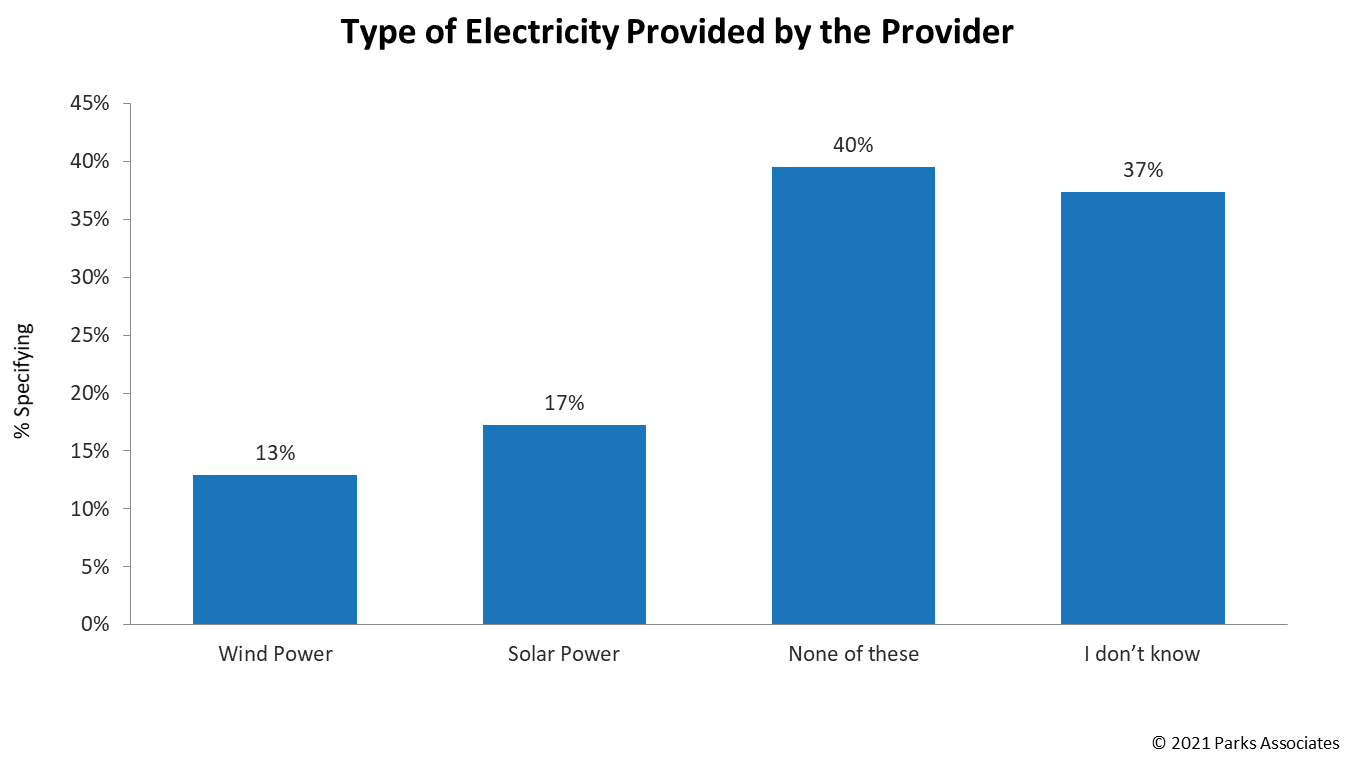 Even further, younger respondents express a stronger preference for clean energy and a stronger willingness to pay more for it. Notably, the most widespread agreement occurs for a desire for energy independence. Nearly half of all households desire to be independent from the grid – an attitude that may relate to feelings of energy insecurity in emergency circumstances and which lays the foundation for future demand for distributed energy generation when such systems are more widely accessible.
It's interesting to watch new developments in the industry, really working to push smart thermostat adoption past the 11-13% adoption its been stuck at. Google announced in October its Nest Renew Program, with features that highlight how energy is being consumed and by what source. These new features align directly with the idea that consumers want to know more about their energy consumption and provide a way to give them.
For more information on energy management in the smart home, visit www.parksassociates.com or join Parks Associates' annual Smart Energy Summit.
Next: Major Announcements in Residential Energy Management Continue
Previous: Consumer Interest in Energy Solutions Continues to Grow with More Time at Home

Comments
Be the first to leave a comment.
Post a Comment