Smart Energy Summit 2023 – Lunch Sponsor – Resideo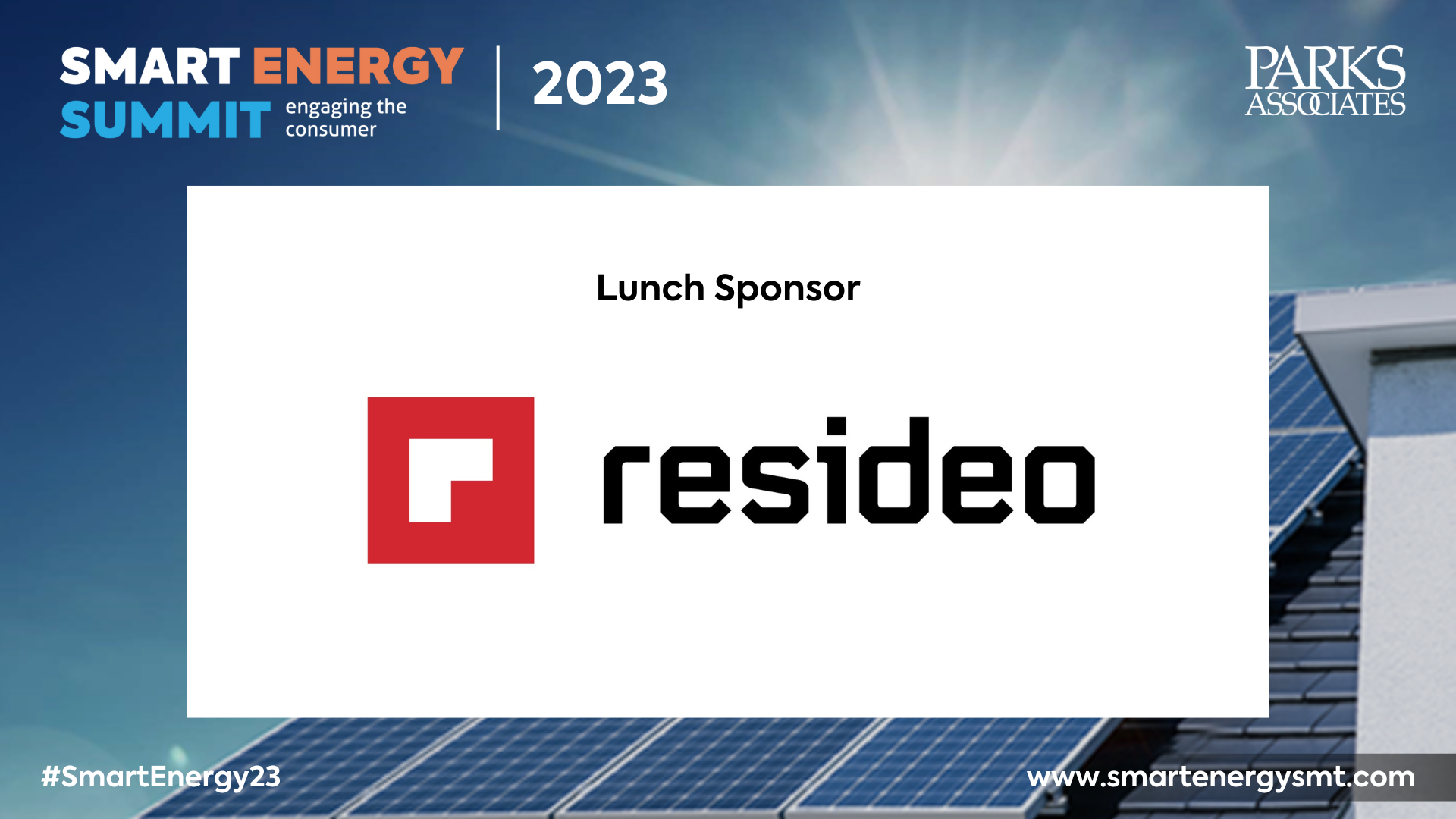 Resideo is participating as Lunch Sponsor at the Smart Energy Summit, hosted by Parks Associates. Smart Energy Summit 2023 is returning to Austin, Texas, and the Omni Austin Downtown Hotel on February 13-15, 2023. The summit agenda features leaders from utilities, state, and national regulators, telecom and security companies, retailers, and OEMs.
Resideo creates technology and smart solutions that integrate seamlessly with their customers' lives. Helping protect their time, water, air, energy, home, those they care for, and the planet. Their Technology helps simplify the connected world so that consumers can focus on what's important and have peace of mind. Resideo home automation solutions help users be safer, more comfortable, and more efficient in everything they do.
Connect with Resideo on Facebook, Twitter, LinkedIn, and Instagram.
2023 Smart Energy Summit
In-person Conference: Feb 13-15, 2023
2023 Virtual Sessions
June 15
Solar Power: Transformation of Home Energy
• Managing Solar Generation: Utilities, DERMs, and Partnership Opportunities
• Solar, Batteries, and the Grid: Consumers and Home Energy Management
August 17
State of the Home Energy Management Market
• Smart Energy Devices and Services
• Building the Energy-Efficient Home
November 9
Distributed Energy Management
• EVs: Energy Management Threat or Asset?
• Demand Response and Energy Efficiency: Driving New Demand
Register now for Smart Energy Summit virtual and in-person sessions in 2023: https://bit.ly/2zUGMoL
Next: Personalized Virtual Channels: Maximizing FAST Engagement - Quickplay
Previous: Connected Health Summit 2023 – Wi-Fi Sponsor – Independa

Comments
Be the first to leave a comment.
Post a Comment