Parks Associates Announces Zen Ecosystems as 2022 Smart Energy Summit Sponsor
Parks Associates' Smart Energy Summit is excited to announce Zen Ecosystems as a sponsor of the upcoming event.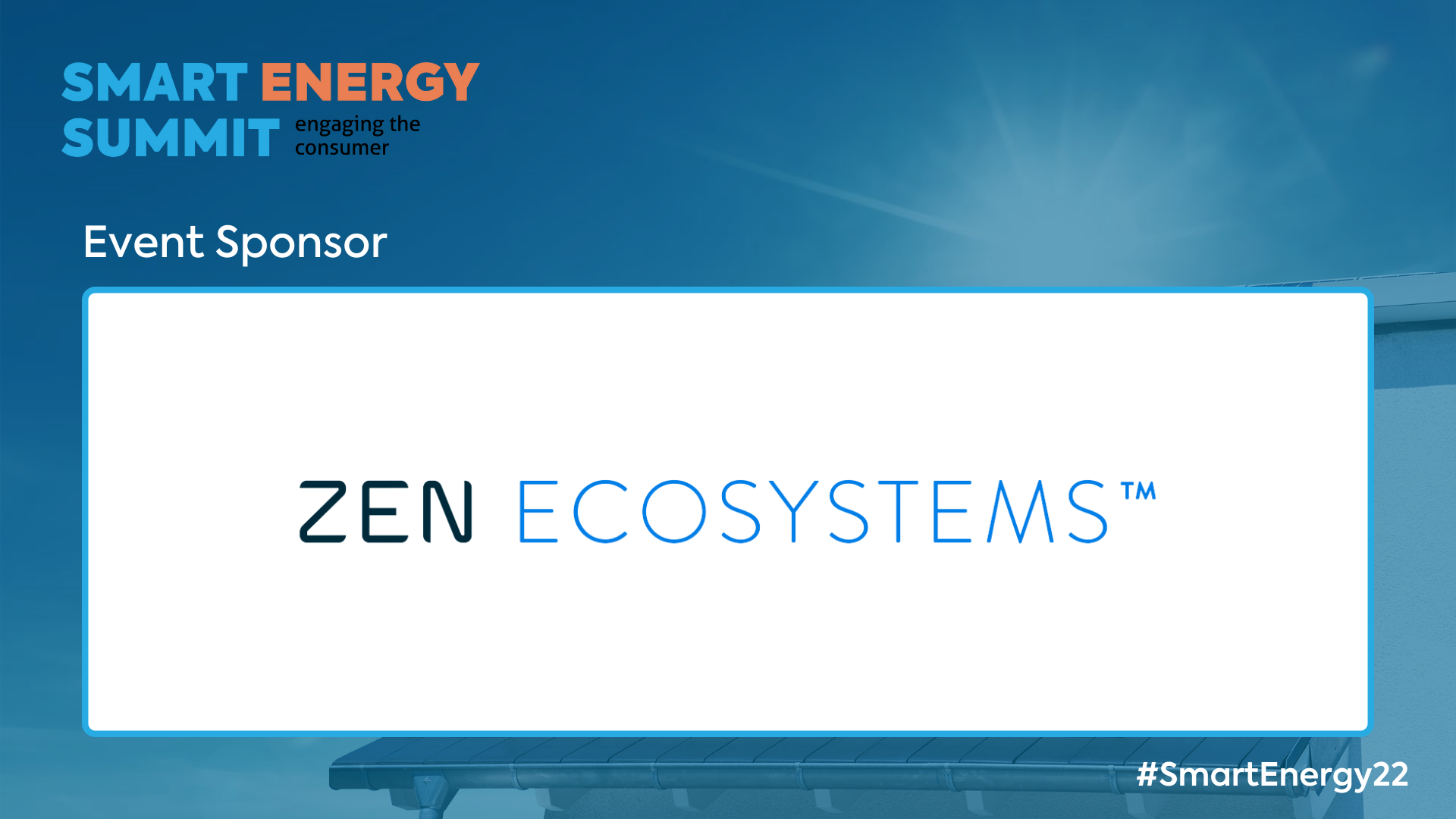 Zen Ecosystems provides energy management solutions to businesses and consumers. Our Zen HQ platform integrates award-winning smart Zen Thermostats with an intuitive software platform that allows consumers and multi-site businesses to take control of energy costs. With such features as remote user lockouts, HVAC scheduling, smart demand management and lighting controls, Zen HQ provides powerful energy management capabilities while still being simple enough to install in a day and affordable enough to payback in under a year.
Parks Associates research finds that nearly three-fourths of property managers and owners are very concerned about residents wasting energy. Wannie Park, CEO of Zen Ecosystems will join the Smart Apartments: Creating New Value and Scaling Up panel. This session addresses the smart home solutions that reduce OPEX, including access management and control, energy management, and automated risk mitigation.
Don't miss the upcoming Smart Energy Summit: Engaging the Consumer in-person at the Omni hotel in Frisco, Texas. The executive conference features a pre-conference workshop, along with panel insights from key industry players on the expanding market for energy solutions in the smart home. For more information on this event, view the agenda today!
For more information on this event or sponsorship opportunities, please contact sales@parksassociates.com .
Next: Utility Programs: New Strategies Needed To Engage Consumers
Previous: Parks Associates Announces Schneider Electric as 2022 Smart Energy Summit Sponsor

Comments
Be the first to leave a comment.
Post a Comment