OTT Video Market Tracker: Insights into the Evolving US Streaming Landscape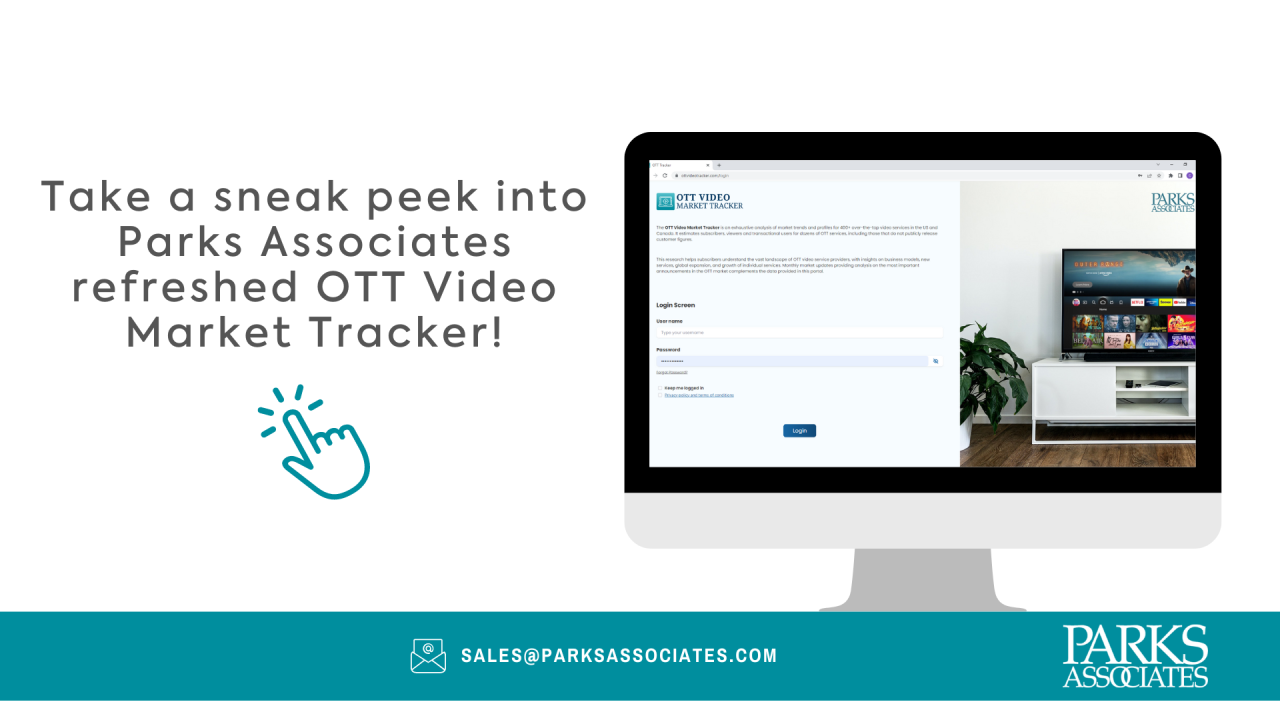 Are you interested in learning more about the rapidly evolving OTT video market in the United States? If so, then you won't want to miss the upcoming online webinar event hosted by Parks Associates,
"OTT Video Market Tracker: Insights into the Evolving US Streaming Landscape,"
on Wednesday, April 5th, 2023 at 10:30 AM CT.
Join us with
Elizabeth Parks
, President & CMO, of
Parks Associates
, and
Jennifer Kent
, Vice President of Research,
Parks Associates
for a sneak peek into
Parks Associates'
OTT Video Market Tracker, which profiles hundreds of OTT services and estimates subscriber numbers for these services. As the world's largest OTT market, the United States has seen significant growth in this sector, with 88% of US internet homes having at least one OTT subscription service.
However, saturation has crept into the foundational streaming services in the US, with Netflix and Prime Video experiencing intense competition since the end of the pandemic. In response to slowing revenue growth and increasing competition, providers have been adding ad-supported lower-cost tiers, expanding their global presence, and offering premium sports rights to attract new audiences.
To maintain future subscriber and viewership growth, services are innovating and adopting hybrid business models. Consumer loyalty to streaming services is limited, with nearly half of OTT subscribers hopping between services outside of Netflix multiple times over a 12-month period.
This research webinar will highlight the key service growth in the US, including service models, pricing, content acquisition, and partnerships in the OTT market. In addition, the key streaming service market developments in Q1 2023 will be shared.
Don't miss out on this opportunity to gain valuable insights into the evolving US streaming landscape. Register for the
Parks Associates
OTT Video Market Tracker Webinar
today!
Next: Higher Revenue Opportunities Exist for the Residential Security Market
Previous: Smart Spaces 2023 – Break Sponsor – Eleven Software

Comments
Be the first to leave a comment.
Post a Comment