Nice North America Media Day Event
by Ryan Hulla | Oct. 4, 2022
On September 14th-16th 2022,Nice North America held its Media Day event at the company headquarters in Carlsbad, California, just outside of San Diego. Nice Group is an Italian-based company, but the recent finalization of its Nortek Control acquisition has expanded the market presence of the Nice North America branch of the company, by providing a more extensive portfolio.
In a press release on September 28th, coinciding with the annual CEDIA Expo, the Deputy CEO Luca Longhin of Nice North America said "This name change (to Nice North America) is an important milestone for the development of our organization in North America. With a combined experience of 90 years of innovation and a talented and diverse team, we are well positioned to bring passion and innovation in the market".
Demonstrating the future branding of all Nice's commercial brands was a top theme of the media day event. The company has officially sunset the name Nortek Control and is pulling its other family of brands underneath the Nice umbrella. Starting in 2023 and throughout the next 5 years, Nice Group commercial brands will be branded with "a Nice brand" below the main logo. Nice Group's integration of ELAN, SpeakerCraft, and Panamax from the Nortek acquisition will focus on leveraging its new expanded portfolio of solutions for home and building management, with the transition for the custom integration channels occurring over the next year. Brand convergence is an emphasis for the Nice Group, and the unification of the company's various brands will be more evident to consumers, pros, and others in the industry in the coming years.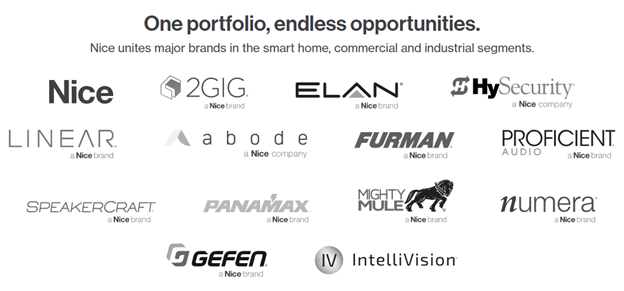 Currently, Nice's portfolio of smart home products are for residential consumers primarily, while its security solutions focus on both residential and commercial spaces. The company emphasized its expanding ambitions in the commercial security market. At the Nice Group media day event, and later at CEDIA 2022, the company revealed a suite of new smart home products it plans to release in 1H of 2023:
Nice HR40 Handheld Remote — Compared to the prior ELAN HR30 model, the new HR40 remote will have a more appealing design and features a touchscreen interface with hard button options. It integrates with any Nice/ELAN installed product allowing the user to control video, music, lighting, security, and climate systems from the remote and will retail at $1,200.
Custom Roller Shades Powered by Nice and Tubular Motors— The new custom roller shades, which can be installed at any stage of the building process, offer more design choices for the customer. The roller shades also provide an easy setup functionality in the Nice/ELAN configurator application.
Nice/ELAN 8.8 Core OS & Management Cloud 1.5 Platform Software— The new software will make product setup and installation easier and shorter and will feature support fortheHome Connect platform software, enabling users to control hundreds of smart appliances across several brands.
Nice DC12-IP Power Manager and Conditioner— Thenew power management device allows users to remove bulky supplies and wire devices by directly using phoenix connectors and USB ports. The device also features surge protection and remote power management via the BlueBOLT cloud platform, which allows installers to monitor, control, and program the device from any location.
Nice Small Aperture Speaker— The new speaker installs into the ceiling with subtle aesthetics only requiring a 4-inch opening for the 3.5-inch woofer and 1-inch tweeter.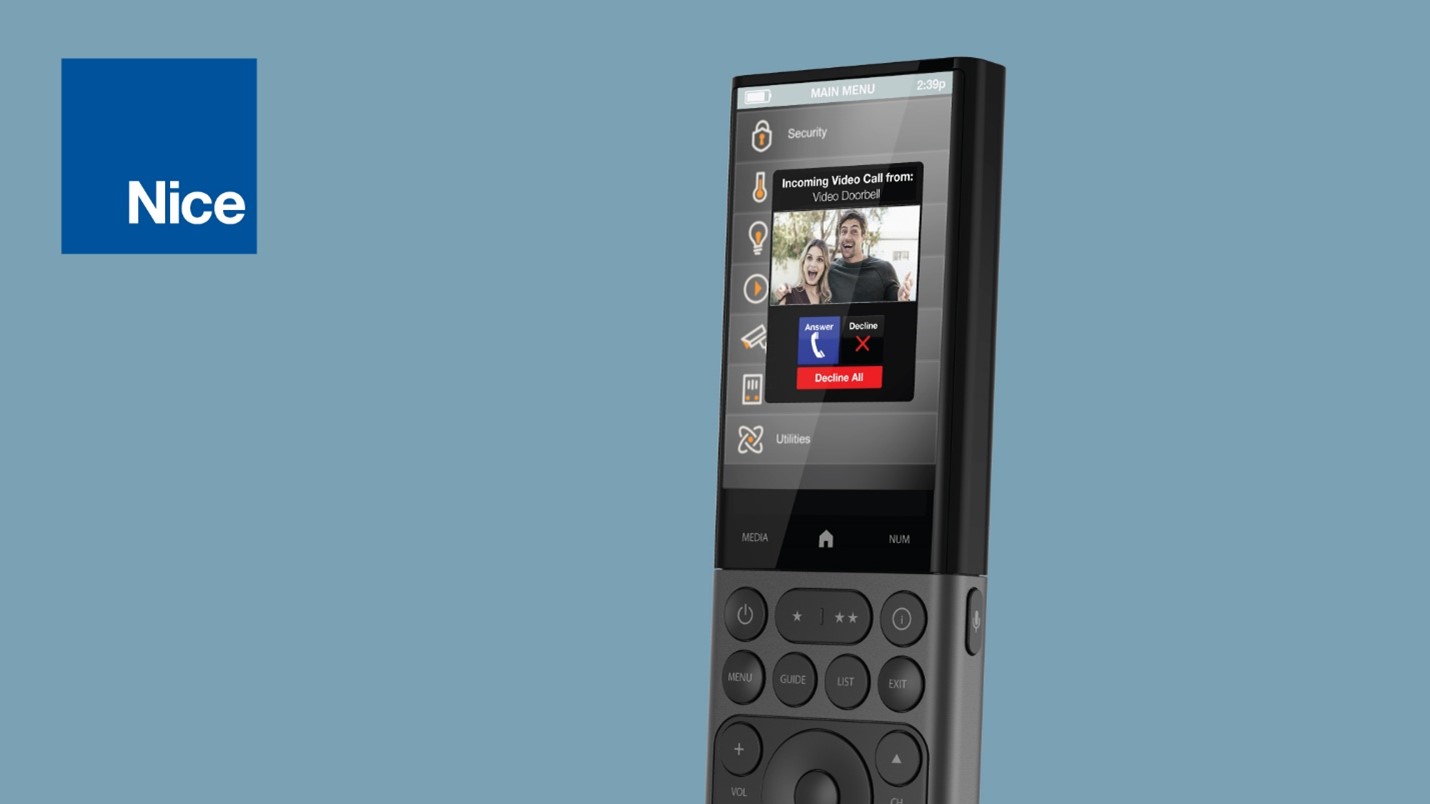 Nice also shared its view of the important trends driving the residential smart home market:
Rising energy prices are driving new consumers to adopt smart energy products
An increased emphasis among consumers on personal and home health is driving interest in items such as air quality sensors and smart wearables
Increased use of property tech among MDU properties is exposing residents to smart living products and value propositions
A.I. integration into smart products will make the products more attractive to users as they become more predictive in detecting useful information such as facial recognition for access, gait analysis for health, object recognition, daily routine predictions, etc.
Nice has assets in many sectors in the smart home and diversified its presence even further with the Nortek Control acquisition. The acquisition gives Nice a stronger presence in the professional (Nortek brands) side of the market while already having an established DIY (abode) presence. This provides the company with a portfolio to compete on multiple fronts in North America. Nice's stated focus on smart energy echoes that of competitors Johnson Controls and Resideo, making smart energy products and services a trend to watch into 2023.
For ongoing analyst coverage of the biggest moves in the residential security market, see Parks Associates Residential Security Tracker.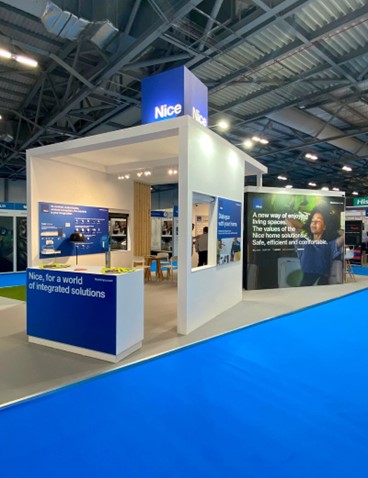 Next: Multiple Networks for Home Automation - Enabling New Dimensions of Value
Previous: Context is King in Realizing the Vision of the Smart (and Connected) Home

Comments
Be the first to leave a comment.
Post a Comment