Demand for Intelligence and Automation in Buildings: Defining Smart Spaces
IoT adoption is growing across the world. This includes not just consumer smart home device adoption, but IoT deployments in industrial and business settings. IoT sensors and devices capture data and perform tasks, communicating over IP and other protocols with cloud or local systems to create intelligent systems and enable automation. These solutions support a wide variety of use cases, enabling more functionality while saving companies money and increasing revenue opportunities.
The demand and growth of IoT edge solutions in smart buildings and smart spaces continues to grow driven by top verticals and use cases such as smart apartments and MDUs, retail and warehousing, and hospitality and building management. Common challenges and best practices in deploying solutions into these environments are a challenge, especially as new open solutions are compatible with many different networking technologies, such as the use of gateways with both Wi-Fi and new IoT radios, which can create, expand, and improve services in these new smart spaces.
Defining Smart Spaces
Smart spaces can be defined in many different ways. Parks Associates defines "smart spaces" as physical locations, equipped with networked devices and sensors-based solutions, that give individuals data about the location's parameters and how the space is being used. "Smart spaces" are most commonly buildings but may be any type of location, including outdoor structures or vehicles.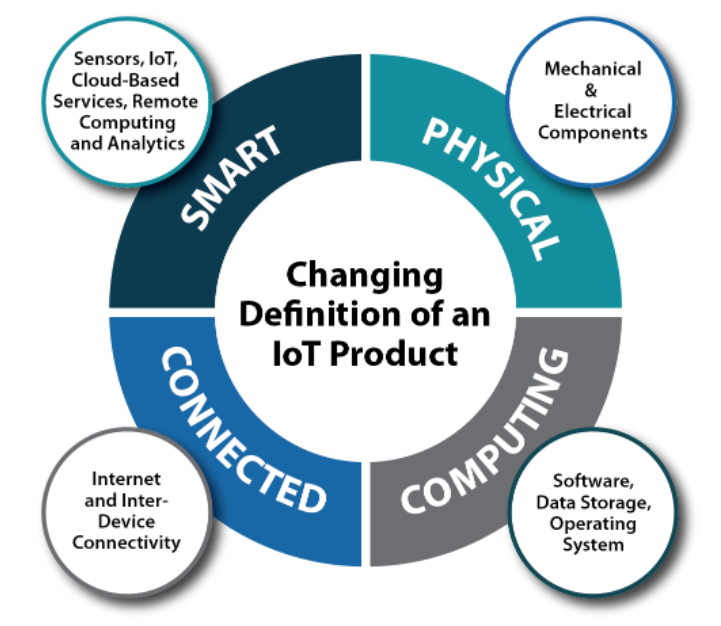 Smart spaces have a strong overlap with smart home, industrial IoT, and Industry 4.0, making use of the same concept of networked sensors feeding into larger data platforms. Industry 4.0 refers to the fourth industrial revolution, which digitalizes industrial processes through the use of IoT technologies and cyber/physical systems. It provides businesses with new levels of visibility and control, allowing them to collect and analyze data, optimize operations and logistics, and automate processes and decision-making.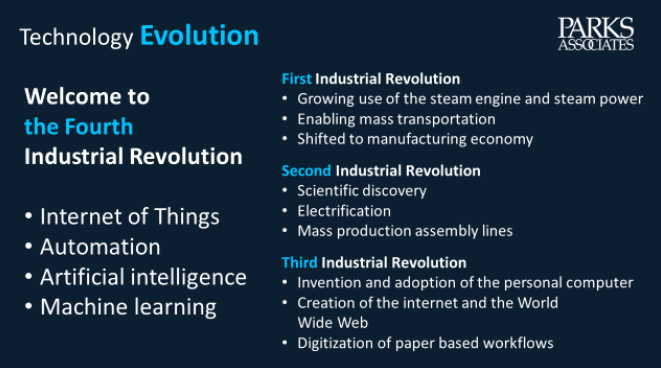 Top Smart Space Verticals & Use Cases
There are several specific verticals where smart space technology can play a useful role. These include energy management, retail and warehousing, and hospitality and building management. The growing smart apartment space also presents a unique area for IoT technology deployments, with specific benefits and challenges.
Next: Parks Associates Welcomes CONNECTIONS™ Sponsor Midea
Previous: Consumers Seek a Unified Control Experience at Home

Comments
Be the first to leave a comment.
Post a Comment