Parks Associates Announces Plume as CONNECTIONS™ Sponsor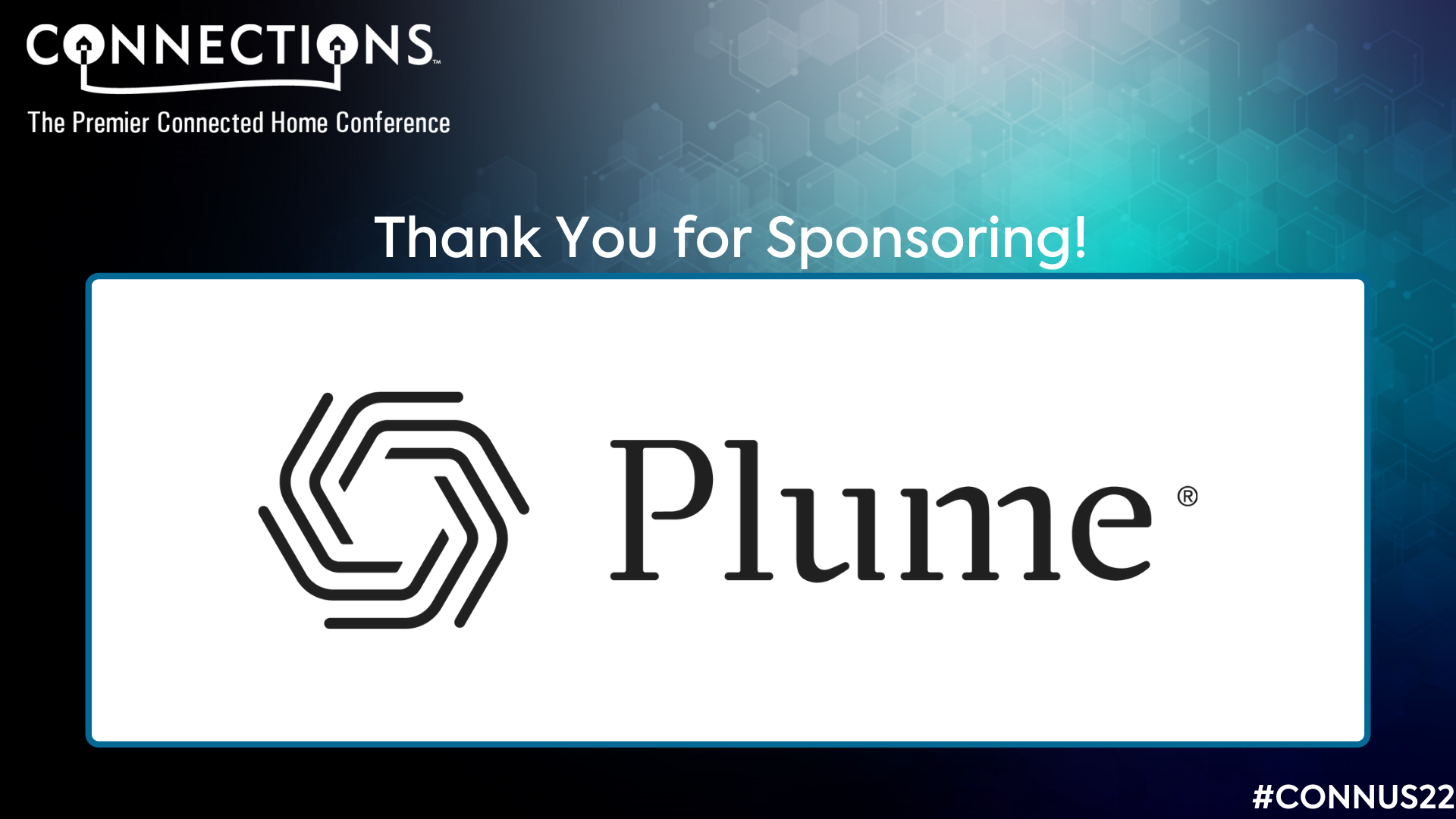 Parks Associates' CONNECTIONS™: The Premier Connected Home Conference series is excited to announce Plume as a Research Partner.
Plume is the creator of the world's first Consumer Experience Management (CEM) Platform powered by OpenSync™. As the only open and hardware-independent solution, Plume enables the curation and delivery of new Smart Home Services rapidly and at a massive scale. This allows Service Providers to offer their subscribers a personalized and ever-evolving smart home experience while gaining unprecedented, actionable visibility into the needs of every household and device. Learn more at plume.com.
Don't miss the upcoming CONNECTIONS™: 2022 sessions during the in-person May 17–19 in Frisco, TX, along with multiple virtual sessions hosted throughout 2022. The event focuses on the adoption of technology including smart home, security, connected health, energy, and home automation. Register today!
For more information on event sponsorship opportunities, don't hesitate to get in touch with sales@parksassociates.com.
Next: Parks Associates Welcomes 2022 CONNECTIONS™ Sponsor Resideo
Previous: Parks Associates Welcomes 2022 CONNECTIONS™ Sponsor Assurant

Comments
Be the first to leave a comment.
Post a Comment