ADT acquires IOTAS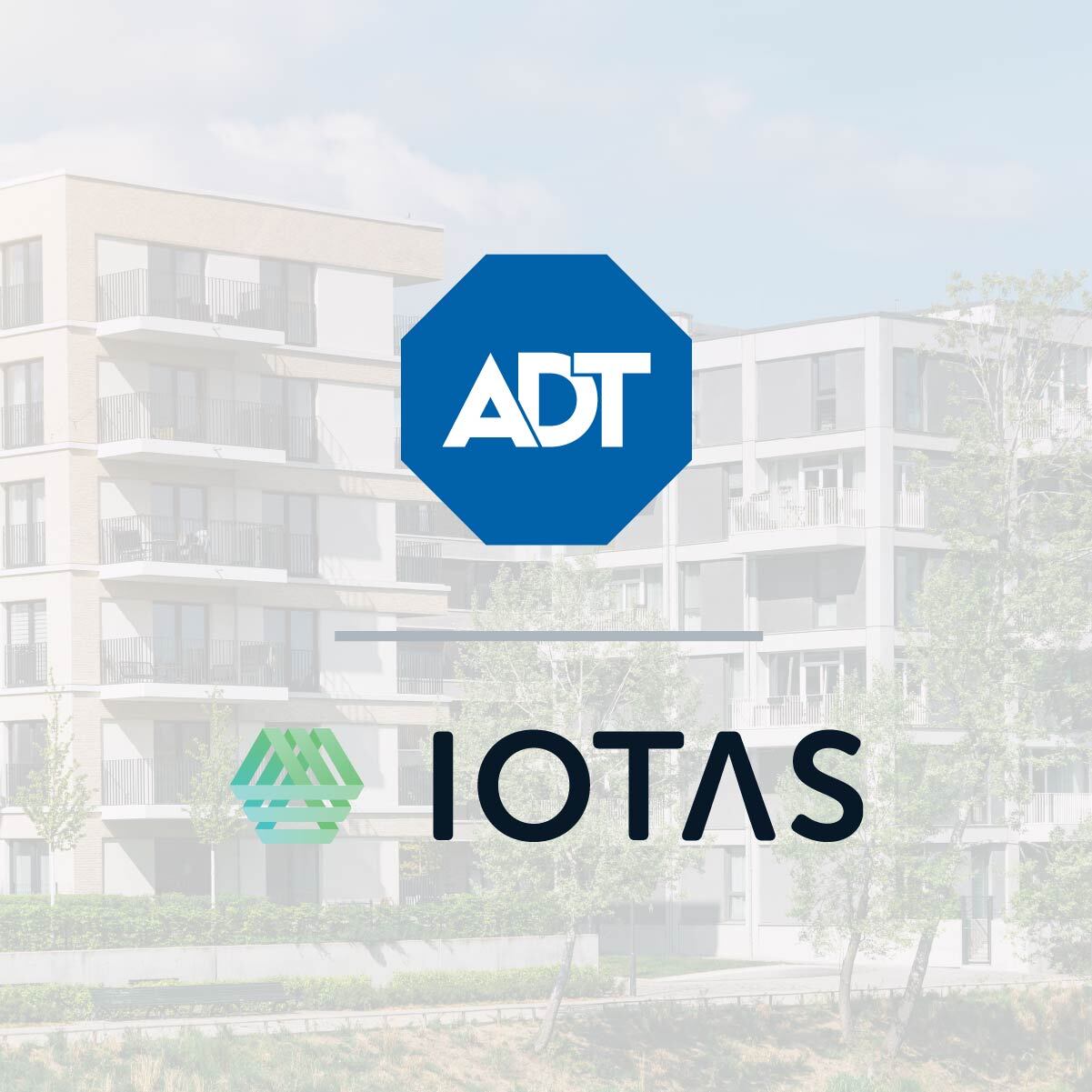 The multifamily housing market has become increasingly important to device manufactures as they seek to drive overall market adoption of the smart home products. Multifamily rental properties represent a particularly lucrative opportunity for smart device manufacturers since they deploy smart home device packages to multiple units at a time. Parks Associates research shows that 83% of multifamily builders report the ability to integrate smart home technology with property management software as "very important" and 65% report that smart home technology differentiates properties and adds value. Increased rental revenue is considered the most important smart home value proposition for multifamily property managers and owners, though savings from energy efficiency and access control follow close behind.
On June 13, 2022, IOTAS announced that they have officially been acquired by ADT. This acquisition proves to create many new and exciting opportunties in smart home automation for those in multifamily spaces. This merger is the first of its kind with the power of the leading smart apartment technology software being combined with the leader of smart home technology. This will all be possible with the adoption of the ADT Multifamily app which provides services to residents, property owners and prospects.
With capabilities like automated lighting, temperature control, smart locks and access to immediate emergency assistance, residents and property owners can soon expect to have a mobile app that will give them a higher level of control with their connected devices. This app also provides greater peace of mind to property owners by allowing them to control exterior and common area cameras from anywhere, receive notifications when leaks occur and the capability to move people in and out with ease. Property owners will be able to offer prospective clients the ability to perform self-guided tours by providing temporary access codes for empty units.
Parks Associates' latest research from its study: Smart Home and MDUs: The Property Manager View, reveals that 95% of property managers perceive smart home devices can increase rental fees by between 5% and 30%. Property managers find smart home use cases that prevent theft and burglary most appealing. A relatively high percentage also find the ability to monitor HVAC systems to prevent major emergencies and manage the use of lights in unoccupied units "very" appealing. The most appealing smart home use cases differ by type of people housed. Vendors offering solutions in this market must develop comprehensive solutions that can meet the needs of different target segments within this market.
The innovation surrounding this acquisition is very exciting news for the future of smart properties, and this is only the beginning. Smart Home and MDUs: The Property Manager View examines MDU property managers' use of connected services and products at their properties. It compares top value propositions for smart MDU platforms and devices and quantifies the return on investment through operational efficiencies, increased rental rates, and decreased resident turnover. The research additionally investigates the impact of the COVID-19 pandemic on MDU owners and technology prioritization and budgeting by property managers.
Article contribution by Susan Islam
Next: Understanding the Changing Smart TV Platform Market
Previous: Monitoring stations deliver a strong experience for home security customers

Comments
Be the first to leave a comment.
Post a Comment