The Disruptive Potential of Managed Wi-Fi
Parks Associates' research reveals 88% of US households currently have some type of broadband service. Consumers' dependency on good, reliable, and speedy broadband service cannot be overstated. Broadband access has become an essential element in enhancing people's lives throughout the globe.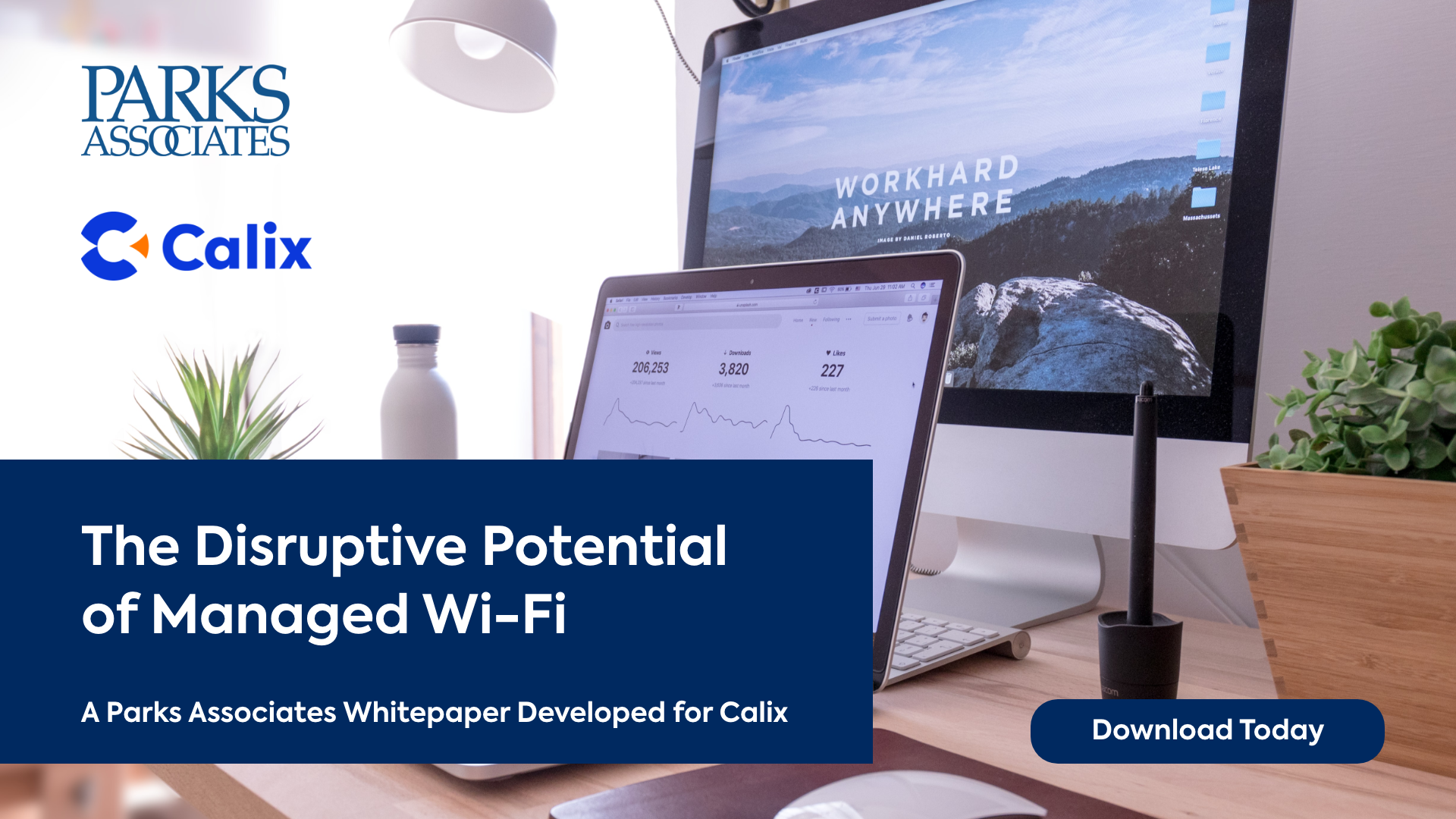 Wi-Fi challenges in the typical home are many. Cybersecurity threats, mainly hacking, have become commonplace and are often not identified until a breach occurs. Once restricted to businesses, school, healthcare entities, and government agencies, ransomware attacks can occur at the consumer level. With so many connected devices in US broadband households, unsecured IoT devices with poor default password security protocols have exacerbated the situation.
The current landscape, coupled with dramatic shifts in remote work and learning, offers significant and compelling business opportunities for service providers. Download Parks Associates complimentary whitepaper, The Disruptive Potential of Managed Wi-Fi, developed in collaboration with Calix, to discover the role that "managed Wi-Fi" can play in optimizing the home broadband experience.

Next: Netflix's Expected Lower Growth for Q1 2022: Market and Competitive Implications
Previous: What is causing the decline in TV antenna usage?

Comments
Be the first to leave a comment.
Post a Comment