Revenue at the Edge: Wi-Fi Managed Services and the Subscriber Experience - New White Paper Developed with Calix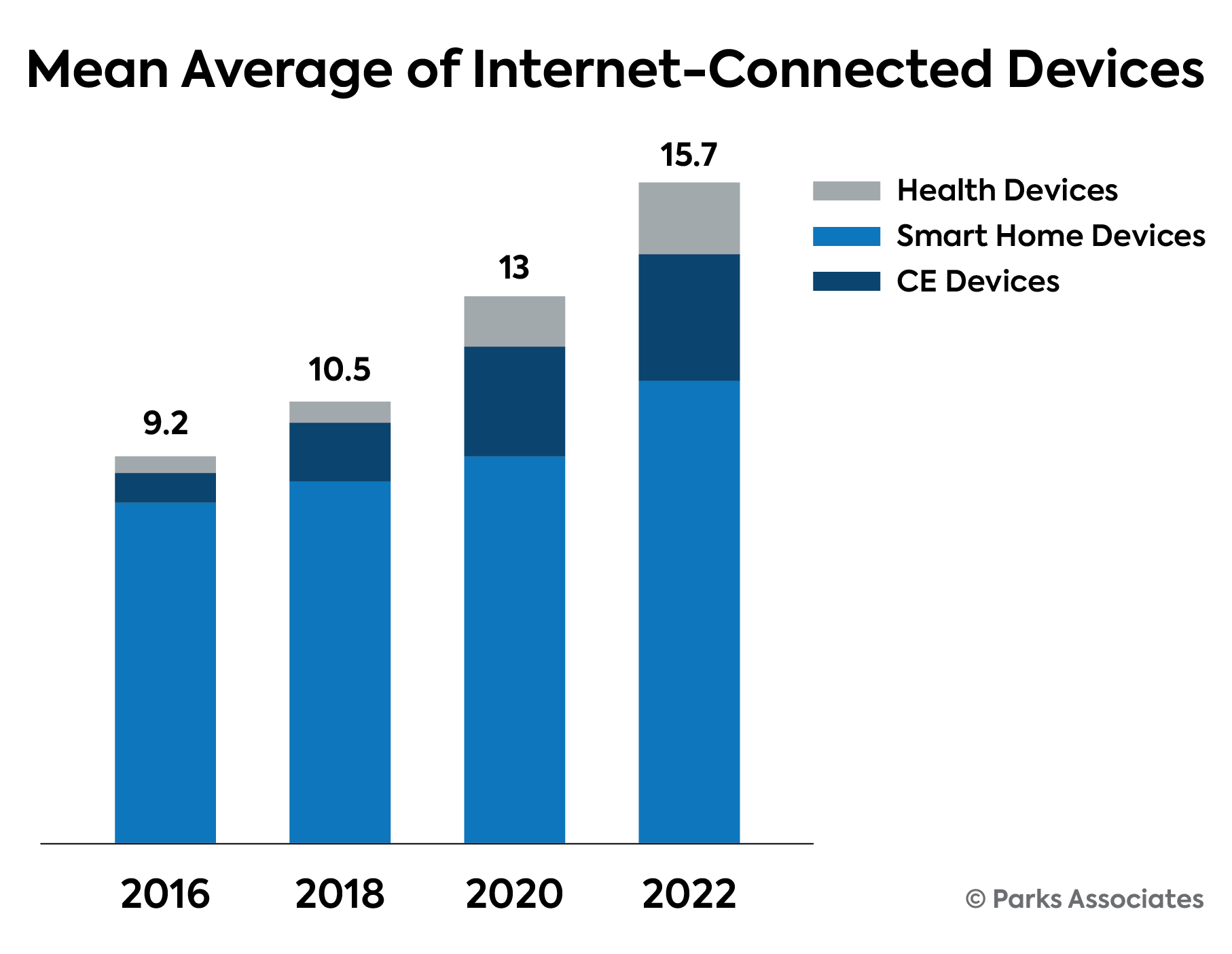 Parks Associates
research finds that since 2016, the average number of connected devices has almost doubled - rising from 9 per household in 2016 to 16 per household in 2022. These devices comprise a mix of smart health, smart home, and computing and entertainment products. Products are located in many areas of the home, with many smart home products such as IP cameras deployed to the edge of the network and smart TVs occupying multiple rooms of the household. The return of the home office likewise stressed home networks, with uplink speeds becoming a vital factor in many consumers' internet usage needs.
This white paper addresses the changes in the broadband market, including the decline of pay TV, the role of bundles, the impact of mobile services, and the reality of a more challenging market than during the pandemic.
Competition is rising in the residential broadband market. Fiber rollout is accelerating, and mobile-powered fixed wireless has become available across the United States. A series of new entrants are poised to take market share from the unprepared. At the same time, with increasing inflation, rising interest rates, and economic uncertainty, internet service providers cannot afford to misstep.
BSPs must be prepared to pivot their strategies to account for this changing market. Customers are seeking more connected lifestyle services with more reliable internet service and a need to connect an ever-increasing number of devices to their networks as part of their desired subscriber experience. BSPs are utilizing the network in many locations throughout the home and even outside of it, and they expect a seamless connected experience. Meeting these customer expectations requires a forward-looking approach to new technologies and managed services with support systems in place to ensure optimal network performance.
Next: Protect the Connected Home: Home Security Meets Personal Privacy
Previous: Upcoming Webinar | How Broadband Providers Win Managed Services with Exceptional Experiences

Comments
Be the first to leave a comment.
Post a Comment