Parks Associates Announces Firstlight Media as 2022 Future of Video Sponsor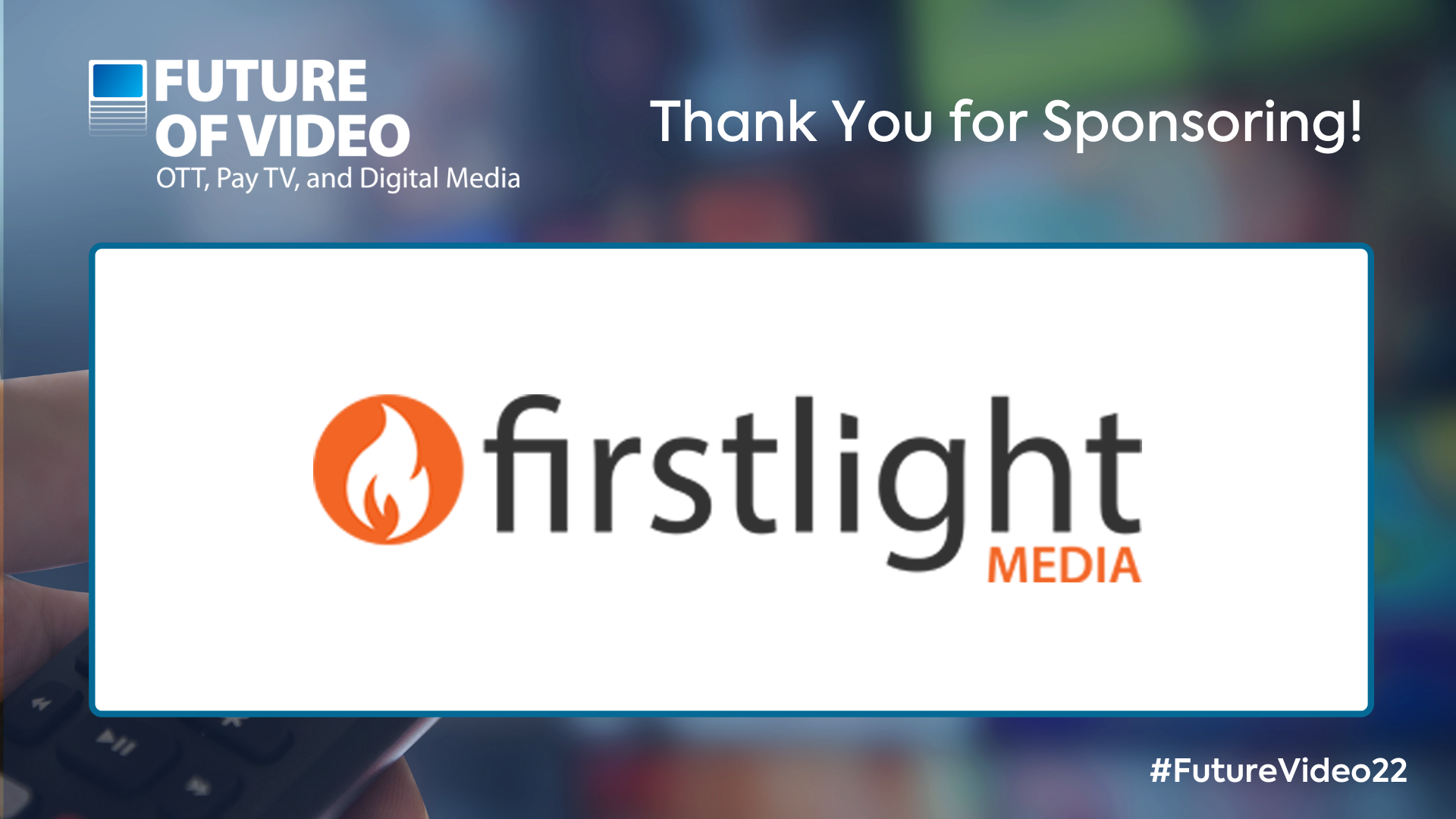 Parks Associates' Future of Video: OTT, Pay TV, and Digital Media is excited to announce Firstlight Media as a sponsor of the upcoming event.
Firstlight Media is leading cloud transformations of OTT and in-home experiences for pay TV, telcos, and MVPDs. Its cloud-native platform outperforms legacy online video platforms in critical areas, including delivering premium video, handling complex use cases, and scaling to millions of viewers. Firstlight Media enables immersive sports, live experiences and personalized entertainment on any screen. For more, visit firstlight.ai.
Don't miss the upcoming Future of Video: OTT, Pay TV, and Digital Media in-person at the Marina del Rey Marriott in Marina del Rey, CA, The executive conference brings together industry leaders to share insights on new trends in the video and connected entertainment industries, with insights on consumer behaviors and preferences and the challenges for the video industry in meeting these expectations. Register today!
For more information on this event or sponsorship opportunities, please contact sales@parksassociates.com .
Next: Parks Associates Welcomes MediaKind as 2022 Future of Video Sponsor
Previous: Consumer Engagement: Maintaining and Growing Customers: Insights from ThinkAnalytics

Comments
Be the first to leave a comment.
Post a Comment