Yardian: The Smart Home Solution that Waters and Watches Your Yard
by Brad Russell | Aug. 8, 2019
One of our mantras at Parks Associates is that many smart home device manufacturers need to strengthen their value propositions in order to win-over the mass market consumer and justify the higher price of connected products. In short, offer consumers more for more, more for less, or at least more for the same cost as competitors.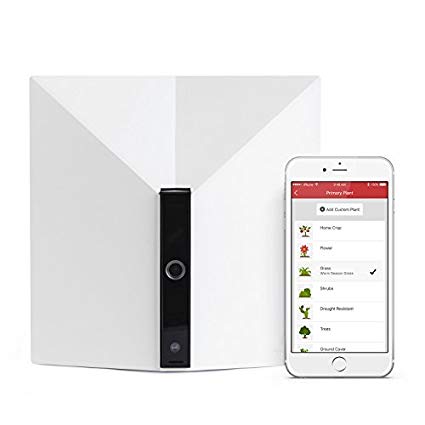 The Yardian (a portmanteau, or mash-up, of "yard" and "guardian") by Aeon Matrix is a smart irrigation controller that beefs up its value in several interesting ways:
HD Camera: It's the first irrigation controller I've seen that includes a 720p HD camera with motion sensor to monitor the yard or garage where the controller is installed. So, Yardian waters and watches, in effect, bundling a "soft" security value proposition along with the convenience and savings of smart irrigation management.
The camera sports a 130-degree field of view and a motion sensor that can be programmed to trigger a short burst of "repellant" irrigation in a specified zone to discourage pesky varmints or prowlers. Yardian offers two video streaming options: (1) local peer-to-peer streaming for live viewing directly to your device, and; (2) video clips stored free for 24-hours that are viewable in the app.
Localized weather and water restriction data: While most all smart irrigation controllers draw on local weather data from weather stations nearest the user, Yardian also maintains a database of local water restrictions to protect the user from risking a fine by violating them.
Voice Control: Yardian is Amazon Alexa and Google Assistant compatible to control each zone for impromptu watering needs or for adjusting your watering schedule. Most controllers with voice-control only work with Alexa currently, though Rachio works with both.
12-Zone coverage for a fair price: The one model currently available serves up to 12 zones for a price (MSRP $179, currently available on Amazon for $160) that is less costly than the comparable Rachio 3 8-Zone model (MSRP $222), but more costly than the Orbit B-hyve 57950 12-zone model (MSRP $105).
Sleek design: Here's another product development mantra: smart products must look smart to command more value. The Yardian design is sleek, all-white, angular, and headless, meaning no on-device controls. While the headless design places all controls conveniently in an app, it can be a drawback for service providers who need immediate access or for times when you're working in the yard and may not have your phone. App access can be shared.
Terminal Box (Tbox): A terminal box is included enabling the unit to be installed in the same wall-hung location as a previous controller without having to wire in the power supply.

From a value proposition analysis, the team at Aeon Matrix has packed a lot into this product for a fair price.
Being a prior Rachio owner, I had some high expectations for the installation, setup, and reliable operation of Yardian. I moved to a new home last summer and left my Rachio 2 behind for the new owner. After a few weeks into heavy usage during the heat of a typical Texas summer, so far the Yardian has met those expectations. Installation and Wi-Fi setup were easy and achieved in the promised 15-minutes with step by step wiring directions and adhesive labels. The app user experience is clean and mostly intuitive. There are more detailed operational reviews available on-line if you need to know more.
I will say the camera is of little use to me since my controller is in the garage and I have a smart garage door opener that senses if the door is left open. Still, if I wanted to watch an area of my yard and the controller was positioned in the right place, it could be helpful.
Parks Associates covers new product developments like these along with sales and revenue forecasts in the quarterly Smart Home Tracker.
Disclosure: A product sample was received from the manufacturer for purposes of testing and review.
Further Reading:
Next: Insurance Modernization Fueled by Rise of Insurtechs
Previous: Tech Companies and Third Parties Address Data Privacy

Comments
Be the first to leave a comment.
Post a Comment