Wink: Consumers want peace of mind that comes with connected homes
Matt McGovren, VP of Marketing and Partnerships, Wink, provided insight on several key industry trends ahead of Parks Associates' 21st-annual CONNECTIONS™ Conference, which will be held May 23-25 at the Hyatt Regency San Francisco Airport:
What does the industry need to do to speed up the slow growth of overall smart home adoption?
Many consumers see smart home as a nicety, not a necessity. The industry needs to shift storytelling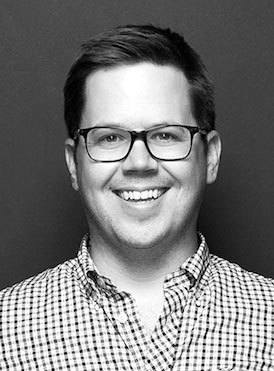 from features and technology to demonstrating how connected products can provide specific solutions to specific pain points in the home.
What are the best use cases for consumers and the Internet of Things?
We see a lot of Wink users start out with a few light bulbs and gradually add smart products to their home over time. Smart lights are great because they are an easy way to enhance home safety. Nobody likes to return to a completely dark house at night. Smart lights can easily provide that inherent sense of security that comes with a well-lit home. You can schedule lights to turn on every night at sunset, or turn a single lamp on through your phone as you're walking up to the front door.
What is the biggest driver for the adoption of connected products and services?
According to Wink's Smart Home Index - a national data report focused on smart home consumer behavior patterns - 71% of Americans wish they could monitor their home when they're away. People want the peace of mind that comes with being connected to their home when they're at work, on vacation, or just out running errands. That desire is the overwhelming driver behind adoption of connected products.
What are the greatest obstacles to the adoption of connected products and services in the home?
A perception still exists that you have to spend a lot of money and purchase dozens of products to fully enjoy the benefits of having a smart home.
McGovren will speak on the session "The Future for the Connected Consumer" on Tuesday, May 23 at 3:30 p.m. Joining McGovren on the panel are speakers from HomeAdvisor, Nest Labs, Honeywell, and Chamberlain Group.
For more information on CONNECTIONS™, visit www.connectionsus.com or register by clicking here.
Next: Relevant use cases and easy set up are crucial for smart home adoption: Insights from Deutsche Telekom
Previous: Brightcove: Consumable content must be frictionless

Comments
Be the first to leave a comment.
Post a Comment