Who is Parks Associates?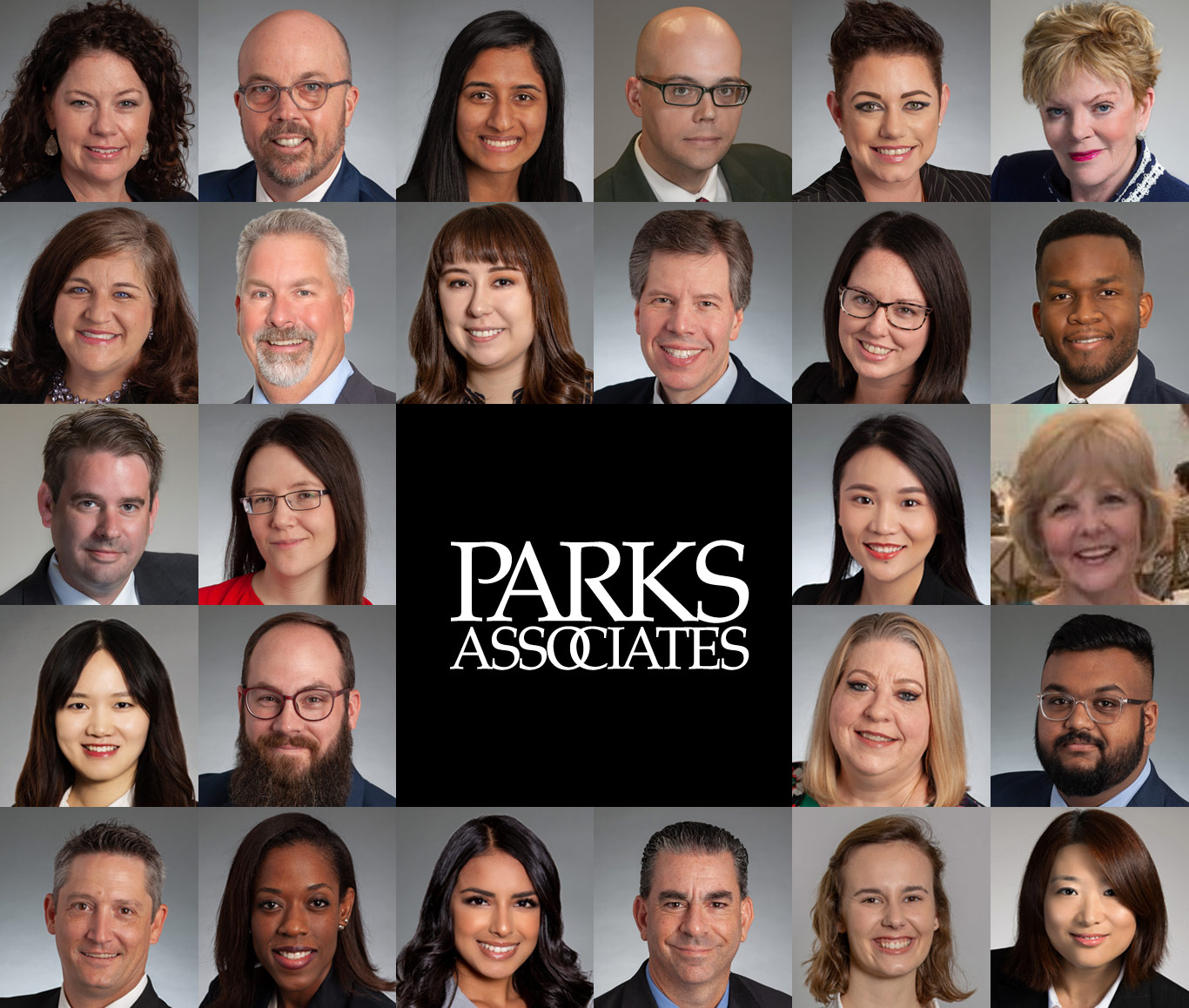 Parks Associates' mission is to help companies navigate the changing consumer technology landscapes through data-driven market insights, extensive consumer and industry intelligence, and trailblazing conferences.
As an internationally recognized woman-founded market research and consulting company we strive to be the leading provider of knowledge for the consumer technology industry, facilitating better business decisions and providing best in class event experiences. Since 1986, we have provided exclusive research and analysis to companies ranging from Fortune 500 to small start-ups through market reports, primary studies, consumer research, custom research, consultation, workshops, executive conferences, and annual service subscriptions.
Parks Associates is an expert in multiple categories of emerging technology products and services for homes, small businesses, and small building environments. Our ambitious team of professionals work hard to deliver the best quality data on the Internet of Things (IoT), digital media and platforms, entertainment and gaming, home networks, Internet and television services, digital health, mobile applications and services, support services, consumer apps, advanced advertising, consumer electronics, energy management, and home control systems and security.
Each year, we host a variety of industry webinars as well as cutting-edge conferences such as the CONNECTIONS™ Conference Series, Smart Energy Summit: Engaging the Consumer, Connected Health Summit: Engaging Consumers and Future of Video: OTT, Pay TV, and Digital Media. Our events bring great opportunities to attendees such as insights from leading analysts as well as networking opportunities with top companies in the technology industry.
Parks Associates participates in a number of outside events each year as a supporter and in speaking roles. Our research analysts are experts on industry topics, and often contribute as Moderators, Panelists and Keynote Presenters in our subject areas. We also work closely with the media to provide analyst quotes and data points for publications and corporate press releases.
Together, our research analyst, business development and marketing teams work to fuel the future of technology and drive our clients business forward. Let us better understand your needs by contacting us at http://www.parksassociates.com/contact or by phone at 972-490-1113.
Next: After rocky start, Quibi must re-focus on trial conversions
Previous: Global Pandemic will Shift Consumer Behaviors and B2C Marketing Strategies

Comments
Be the first to leave a comment.
Post a Comment