Using 'Likes' for Gift Ideas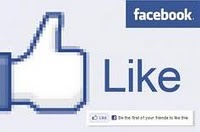 Companies such as Amazon.com Inc. and Etsy Inc., a site that sells handmade and vintage goods, are making gift recommendations for individuals by tapping into the trove of comments and preferences collected by social-networking giant Facebook Inc.
The social-shopping efforts are all in an experimental phase, but the goal is to change how consumers discover and choose products—and increasing their likelihood to click on the buy button.
The latest retail efforts focus on using Facebook's platform—where outside sites can tap into Facebook user information with their permission. Since last holiday season, more than half of the top 25 retail sites have integrated with Facebook's platform, the company says.
eBay Inc. launched "Group Gifts," which allows users to split the cost of a present with their Facebook friends by logging into eBay with their Facebook credentials.
For Facebook, the goal is to expand its reach on the Web and make its networks more useful. Facebook says it gives retailers some ground rules about how they can use its data—no spamming, for instance.
For the complete article, please click here.

Next: Facebook's 'Sponsored Stories' Turns Your News Feed Activity Into Ads
Previous: Increasing online viewership intensifies competition

Comments
Be the first to leave a comment.
Post a Comment