Two of the Biggest Issues with IoT today
Content submitted by IMONT
The Internet of Things wave is an exciting time for entrepreneurs and companies offering smart systems. Familiar companies such as Amazon and Samsung, as well as numerous start-ups are taking advantage of the enormous potential of this new phenomenon.
However, as with any new technology, there are issues. Two of the biggest issues that concern the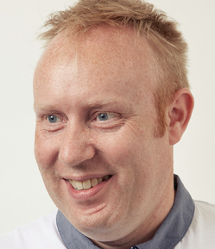 IoT industry are cloud costs and security.
One of the basic "understood" facts of creating IoT devices was that each device needed a cloud to share data and administrative commands. But, someone has to pay for that cloud to remain connected and continually supporting IoT devices. Those companies who sell a product, in a single transaction, have no way to cover those costs on an ongoing basis. Unfortunately, cloud costs are drawing the profitability of many smart products and forcing manufacturers to take a second look at what they are offering.
The second issue is security. Using the cloud creates multiple areas for both failure and security attacks. Security concerns have materialized in very high-profile cases. U.S. Federal Trade Commission chairwoman, Edith Ramirez, addressed a Consumer Electronics Show in Las Vegas, warning that embedding sensors into everyday devices, and letting them record what we do, could pose a massive security risk.
The good news here is there are companies that know these issues exist and are addressing them now.
Find out how IMONT is addressing these issues at this year's CONNECTIONS Europe conference, 1-2 November in Amsterdam.
For more information, visit www.imont.io or contact info@imont.io.
Next: FIBARO presents its newest smart home solution – FIBARO The Heat Controller
Previous: Differentiation in a Crowded Smart Home Market

Comments
Be the first to leave a comment.
Post a Comment