Trends, Barriers, Catalysts for Digital Health: Insights from Macadamian's VP User Experience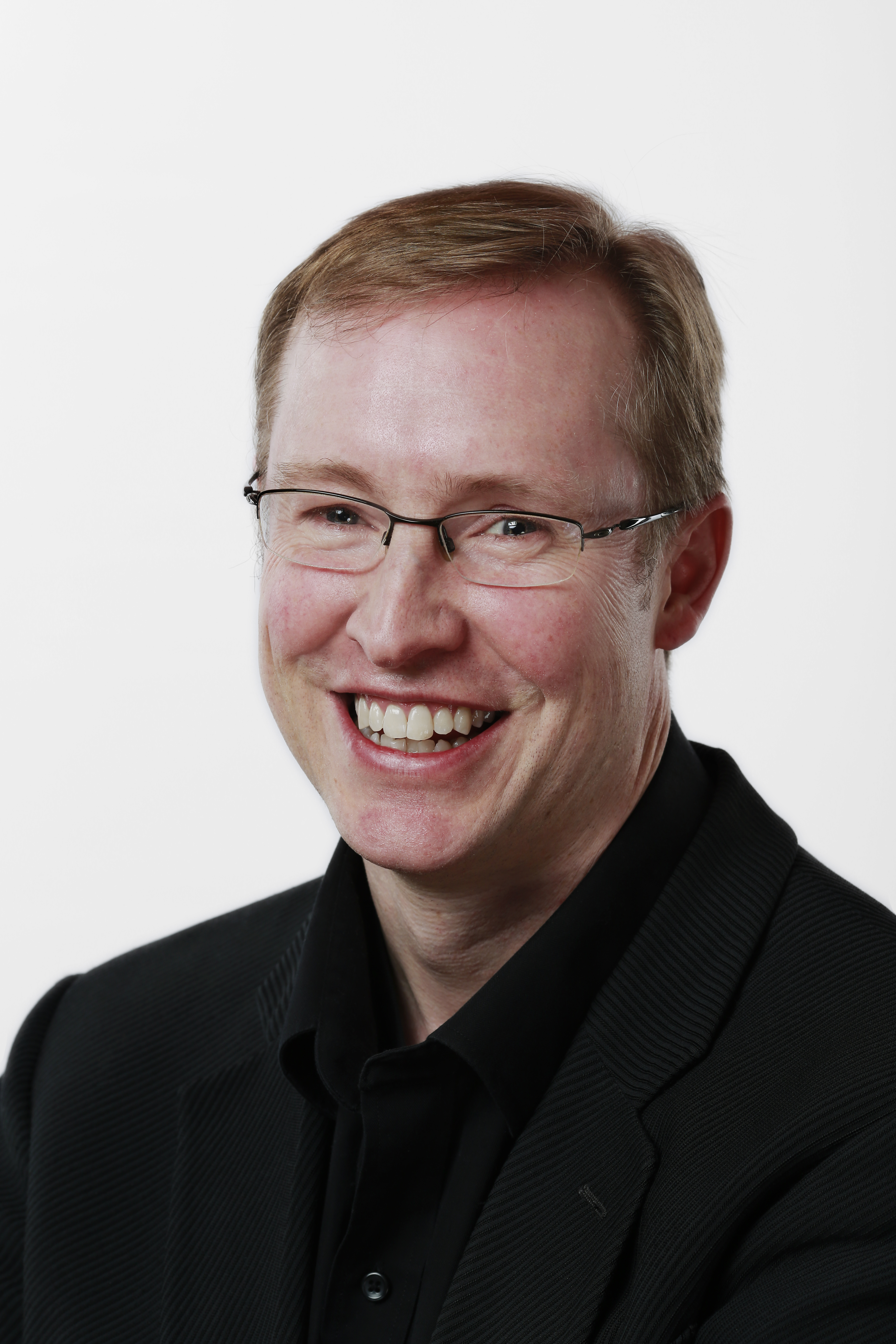 Parks Associates asked Scott Plewes, VP of User Experience at Macadamian, about his thoughts on the emerging digital health industry. Macadamian, a sponsor of the fourth-annual Connected Health Summit, is a full-service user-centered software design and development consulting firm specializing in digital and connected healthcare.
Scott will be participating on the presentation panel, Healthcare UX: Designing the Best Customer Experience, at 11:15 am on Thursday, August 31. The session focuses on digital service platform innovations and their impact on the customer experience, patient engagement, and care outcomes.
Q. What's new in 2017 that keeps you upbeat/optimistic about the digital health products and services?
A. The following trends in healthcare technology have me excited about the possibilities for the future of healthcare delivery:
The sheer volume of investment, exploration, and development in healthcare technologies being undertaken at present.
The impact of designing and developing medical devices with embedded sensors, integrating voice, and the resulting patient and population health management insights to assist clinicians and patients with proactive preventive care.
We are aware of so many technical issues and challenges in order to connect products across various medical ecosystems. This may sound like an insurmountable challenge to face, but as a digital experience designers, it's an exciting time for us to be innovative.

Q. What's the most effective strategy/approach you have seen that engages consumers for health and wellness behavioral changes?
A. Make it simple. The most effective strategy is to remove barriers. A common mistake people make is to try and motivate a consumer into doing something they have no intrinsic interest in. Take something they already have to do, and "exaggerate" how easy it is to do.
Q. What are the biggest barriers to adoption of digital health solutions for consumers?
A. The biggest barrier to consumer adoption is legacy: legacy technology, legislation, and design.
The challenge is that all of these barriers are so interconnected. Very few problems are standalone problems. For example, doctors are connected to pharmacists, hospitals are connected to clinics, and so on. The problem is that, by their very nature, they are connected, but not in terms of the architecture of the procedures and the technologies that should connect them.
It is very difficult to solve interconnected problems all at once, and to some extent we will continue to face these challenges for years. For example, it may take years to overhaul EMRs in a way that they are working "in sync" in a clinical setting. That's not, of course, to be confused with the fact we can make significant progress in having these systems work together better.
Q. How do you feel the digital health market will impact the smart home?
A. In the short term, I feel the digital health market will be solving "contained" task problems. Important, but contained. In the sense that not all the health systems will suddenly work together. It's just too big a first bite. But having your home "smart enough" to remind you of your medications, supply advice, book appointments, gather data… these are all possible and/or being done.
Over the longer term, the digital health market will be integrating information the same way hospitals and clinics will need to integrate care and treatment. Your smart home could be a place where you get the benefit of medical advice and data sharing at a much deeper level, enabling consumers to make decisions where we were once restricted to going to a hospital or clinic.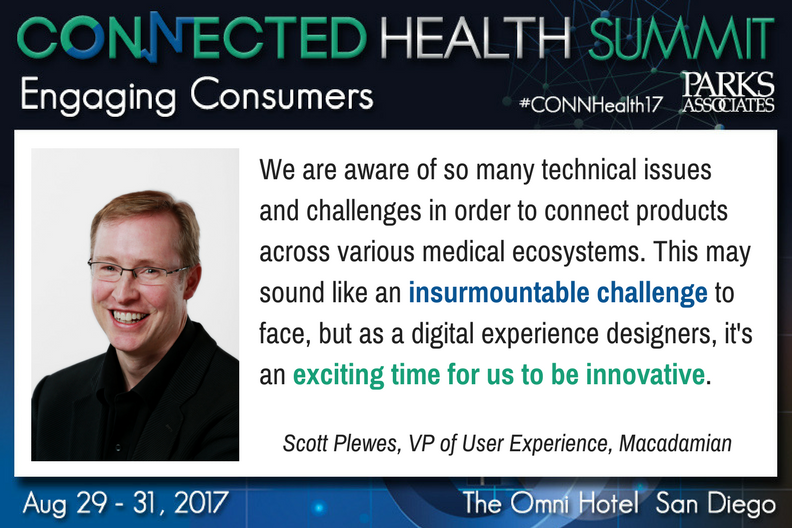 Q. Who do you feel will be the most effective at delivering digital health solutions to consumers?
A. Wherever it comes from, I believe it comes down to the companies and organizations that integrate cross-functional teams. I don't feel digital health solutions are solved by doctors, technical experts, or UX designers alone; it's such a cross-domain issue that the people who emerge with solutions are people who obtain full expertise across domains. It is an example of Thomas Edison's lab all over again in that he used to gather cross-domain experts for innovation and new product design.
Q. What do you feel are the biggest pain points for consumers when it comes to healthcare and wellness?
A. The biggest pain points from the perspective of healthcare and wellness is that the environment is system-driven and tailored to the organizations running it as opposed to consumers themselves. It is not that these systems were created maliciously; however, historically—and this is changing—they had less patient input. Now that the systems are "stretched," patients don't have access to information, expertise that is necessary for them to be self-sufficient in a society which, to some extent, is going to need them to be more self-sufficient.
Q. What is the biggest catalyst to growth for the digital health market?
A. One catalyst that I see is financial. There's tons of evidence that we cannot sustain increased investment in healthcare without finding areas of efficiency and cost reduction. Digital health is one of those areas that has the potential to reduce the need for expenses associated with institutions, experts, and other current costs that can be either reduced or optimized by select digital equivalents or supplements.
If done correctly, you can move certain tasks, scenarios, and functions to whatever you want to call them and digitalize them. And in turn, make it more efficient and useful like it has been done in many different industries.
A second catalyst is the demographics of consumers and inherent expectations around technology. People in the younger demographic are shocked if you cannot do something digitally. There will be both implicit and explicit demand from these demographics.
A third and final catalyst I see is the ability to share, manage, and analyze data. This will also drive the digital health market. Data science and data engineering are implicit catalysts.
For more information on how to participate in or attend this year's Connected Health Summit in San Diego, visit www.connectedhealthsummit.com.
Further Reading:
Next: Scaling Digital Health Solutions: The Coming Challenges
Previous: WeightWatchers is on a Comeback

Comments
Be the first to leave a comment.
Post a Comment