Stream Video from your TV, Laptop, Smartphone, and Tablet with Belkin's @TVPlus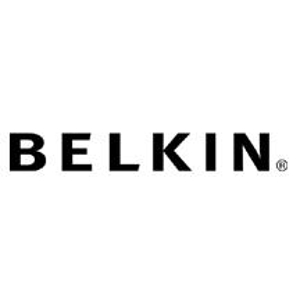 Belkin has made a surprise entry into the place-shifting arena with @TV Plus, a set-top box allowing you to stream video from your home TV to your tablet, smartphone, or laptop over WiFi or a 3G/4G cellular connection. This is a direct competitor to Slingbox, which was acquired by EchoStar a few years ago and has languished a bit while maintaining the dominant position in the niche place-shifting market.
Like the Slingbox, @TV Plus works with both standard and high-definition programming and can connect and control multiple sources, such as a digital cable box, satellite receiver, or DVD player. Belkin says its feature set is comparable to the Slingbox Pro-HD. The big advantage @TV Plus has over Slingbox is that it's Wi-Fi enabled, so you're not limited by a wired Ethernet connection.It can also record live TV directly to a mobile device for viewing when not connected to Wi-Fi or a data network.

You connect to your cable or satellite box via a component video connection. @TV Plus works with the @TV mobile app, which will available for both iOS and Android platforms when the product ships around July 15. The @TV app is free for tablets and $12.99 for smartphones.
To read more, click here.
Next: The Necessity for Mobile Branded Data Services
Previous: Apple Continues to Create A "Must Have" Excitement About Their New Products

Comments
Be the first to leave a comment.
Post a Comment