Smart Energy Summit addresses emerging market for in-home energy management devices and services
Parks Associates to host Residential Energy Management event in Austin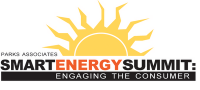 International research firm Parks Associates announced plans to host the inaugural Smart Energy Summit: Engaging the Consumer, in cooperation with Austin Energy, on January 25-27, 2010. The event will feature expert speakers and analysts discussing the latest developments in residential energy management (REM) and the successful strategies capable of engaging consumers in new programs for energy conservation and cost savings.
The event, taking place at the Hyatt Regency in Austin, Texas, will feature market research from Parks Associates' landmark Residential Energy Management service and real-world expertise derived from Austin Energy's Smart Grid, the largest working Smart Grid in the U.S.
Government initiatives and stimulus funds have stoked demand for REM technologies with their emphasis on energy conservation and greater efficiency in the home. Already over six percent of all U.S. meters are smart meters, and many U.S. utilities are announcing new deployments and pilot programs, which will push the number of smart meters to almost 50 million by 2012. This event identifies the business opportunities for in-home energy monitoring and management systems, accelerated by deployment of energy smart grids.
Early sponsors for Smart Energy Summit include Exceptional Innovation and OpenPeak. Andres Carvallo, CIO, Austin Energy, will present a keynote detailing his company's experiences in developing and deploying its Smart Grid.
The event agenda will focus on the roadmap for the emerging in-home energy management technology market, offering consumer and industry research and strategic insight:
• Current status of REM and Smart Grid technologies
• Consumer interest in REM solutions
• Engaging the consumer: Strategies and tactics to communicate benefits successfully
• Leveraging applications: Think energy … and more
• Impact of government stimulus and green initiatives
• Technical and business requirements for succeeding in REM
• Business strategies for utilities, manufacturers, installers, and service providers
• Unit and revenue forecasts for Smart Meters and REM residential solutions
For more information, or to submit to speak at the event, visit www.smartenergysummit2010.com.
Next: Smart Energy Summit: Engaging the Consumer
Previous: 4 Steps to Residential Energy Management

Comments
Be the first to leave a comment.
Post a Comment