Scaling Digital Health Solutions: The Coming Challenges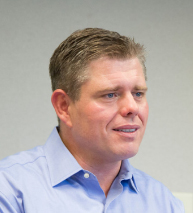 Karsten Russell-Wood, Director of Marketing, Philips provides insights into key areas of the connected health market in the below Q&A summary with Parks Associates research team. Karsten will be participating in Parks Associates fourth-annual Connected Health Summit: Engaging Consumers, Aug 29-31 at the Omni Hotel in San Diego.
Karsten will participate on the opening session, Convergence of Medical Technology and Connected Health, at Connected Health Summit on August 31 at 8:45 a.m. The panel discussion, including executives from Norwest Venture Parnters, Tyto Care, Omron Healthcare, Inc, Vivify Health, and Philips, share the latest trends and challenges in the med-tech industry and the successes and lessons learned by players that are building digital solutions to transform patient experiences.
Q. What's new in 2017 that keeps you upbeat/optimistic about the connected health market?
A. 2017 has been a big year through which adoption of connected health solutions is becoming a meaningful component of an IDNs growth and population health strategy. The emphasis on value-based care is taking root and this is coupled by increasing peer-reviewed literature on solution efficacy. 2017 and 2018 are bringing harmony to the single engagement solutions to truly bring a population health design to platforms that accommodate data from multiple end points.
Freedom of choice for the consumer, even via a health plan encourages adoption and adherence and being able to thread this data together with a normalized/standardized data architecture will add value
Q. What's the most effective strategy/approach you have seen that engages consumers for health & wellness behavioral changes?
A. It is beyond the technology that's for sure: each end point device needs to be intercalated into a larger clinical pathway design with a cornerstone being patient engagement. The consumer whose data is collected needs to see the value in the effort of recording based on device—"if a consumer is asked to step on a scale twice a day, which may change their behaviors, there needs to be a good reason why that is communicated to them"—Push and Pull tools which include reflexive surveys, competitive/benchmarking against like people, and measurement/ reinforcement is key.
People learn differently and adhere for different reasons—by incorporating Phenotyping into the consumer on-boarding, adaptive learning solutions can incorporate the right level of engagement which can predict adherence.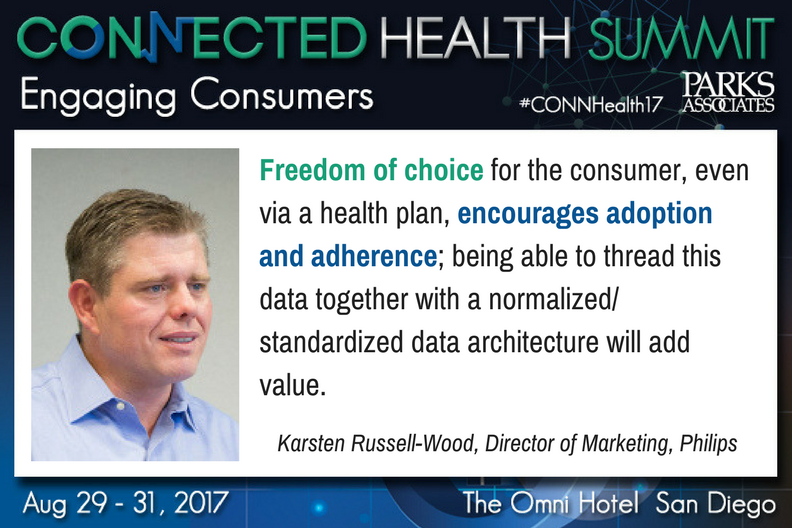 Q. What do you anticipate to happen in 2018 that would have the biggest impact on the connected health market?
A. We are seeing large IDN's taking big swings on aligning with a particular telehealth providers and with those alignments, the test to see if the clinical pathways and implementation works will be spotlighted. With greater efficacy for such solutions, now the challenge is scaling for the broader population in a value based framework. So, its not one size fits all, companies that can help health systems understand which patients need what solution suite will be vital to this process—cost of deployment needs to link to the actual expense of care delivery—so ROI.
Companies such as Wellcentive are enabling data transparency which will help to tease out where quality can be improved through technology enabled approached:
The second big impact will be reimbursement and increasing support for payment of such uses. Encouraging CMS to continue to expand and freely accept telehealth and connected health adoption will be critical
While there is an ever increasing red ocean in connected health, the FDA needs also to move forward policy on managing this new space to ensure that the technologies are safe, reliable and meet certain quality and performance levels

For more information on the speakers, sponsors, or agenda for Connected Health Summit, visit www.connectedhealthsummit.com.
Further Reading:
Next: Engaging Patients with Video Medicine
Previous: Trends, Barriers, Catalysts for Digital Health: Insights from Macadamian's VP User Experience

Comments
Be the first to leave a comment.
Post a Comment