Robots: The Next Home Assistants
by Patrice Samuels | Jan. 21, 2020
At CES 2020, many robot announcements were made with a focus around education, service, and emotional care or support. Last week, Samsung introduced two separate robot form factors: A tennis ball sized robot called Ballie. Ballie has a camera and is designed to patrol the home. It can serve as a fitness assistant, prompting consumers to get active, it can also interact with other devices in the home. For example, Ballie can instruct a smart vacuum cleaner to clean up messes throughout the home. In addition to Ballie, Samsung also revealed the Bot Chef. These are robotic arms that hang from the ceiling and help with tasks in the Kitchen, such as adding ingredients to a pot or stirring the content within a pot.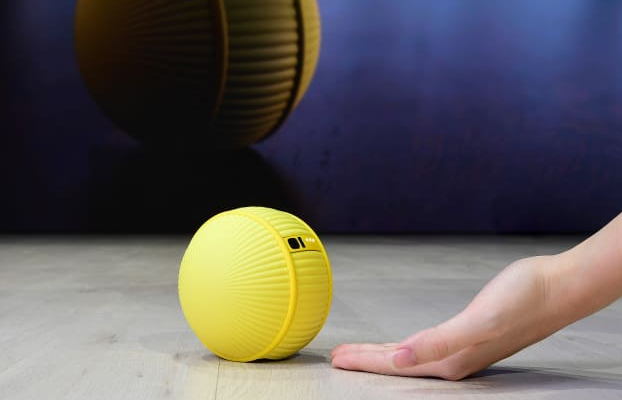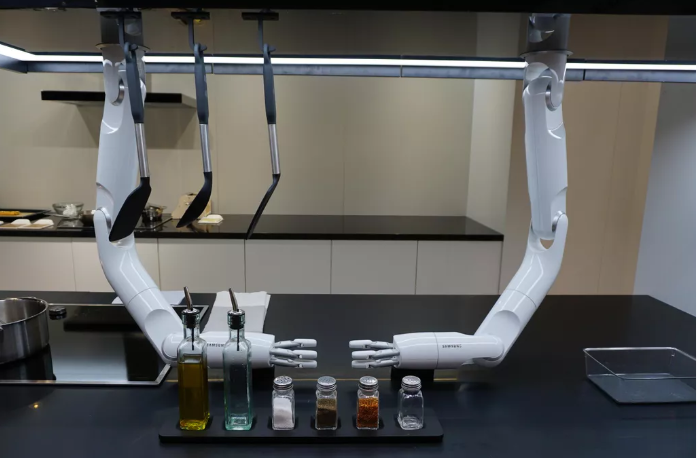 Samsung's Ballie (Source: cnbc.com) Samsung's Bot Chef (Source: cnet.com)
In addition to these announcements from Samsung, robots have been in the news from other companies throughout the quarter. Shine has launched an Indiegogo campaign for a robot that cleans toilets in the home and helps to address malfunctions that may occur, by sending alerts of the problem (perhaps a leak) and the potential solution to the user's mobile device.
The development of robots for use as in-home assistants has been challenging for smart home device manufacturers. Several appliance manufacturers including Panasonic, Bosch, and LG have introduced robots in the past, but none made it to market. In 2019, Anki stopped production of its home assistant robot "Vector," one of the first home assistant robots to make it to market. Robots that have single use cases such as vacuum cleaners have experienced some market success, indicating the potential for market success for products that perform repetitive or less desirable tasks around the home. While kitchen bots such as the Bot Chef are useful, device manufacturers must be mindful of the creativity and emotional attachment often involved in meal preparation. A product that automates the process too much may be undesirable.
For multifunctional home assistant robots, a primary challenge involves training them to operate in different home environments. Toyota Research Institute is attempting to use VR to help robots perform tasks more precisely. It involves having a human teacher see what the robot is seeing live and annotate proper instructions to the robot about how to perform the task properly. This will help accelerate the training of the robot.
We will continue to watch the impact on robots on the consumer market. Parks Associates hosts insightful panel discussions on major technology trends at its annual CONNECTION Summit at CES and CONNECTIONS conferences. CONNECTIONS US will be held May 19 – 21 in San Francisco, CA.
Further Reading:
Next: 2020 Smart Home Risks and Solutions
Previous: The Streaming Video Platform Wars Expand to the Enterprise

Comments
Be the first to leave a comment.
Post a Comment