Rise of Ad-based OTT Services
While overall adoption in the ad-based OTT category continues to rise, no individual service has become a clear leader, leaving open a tremendous opportunity for a service to assume a leading position with a unique service offering.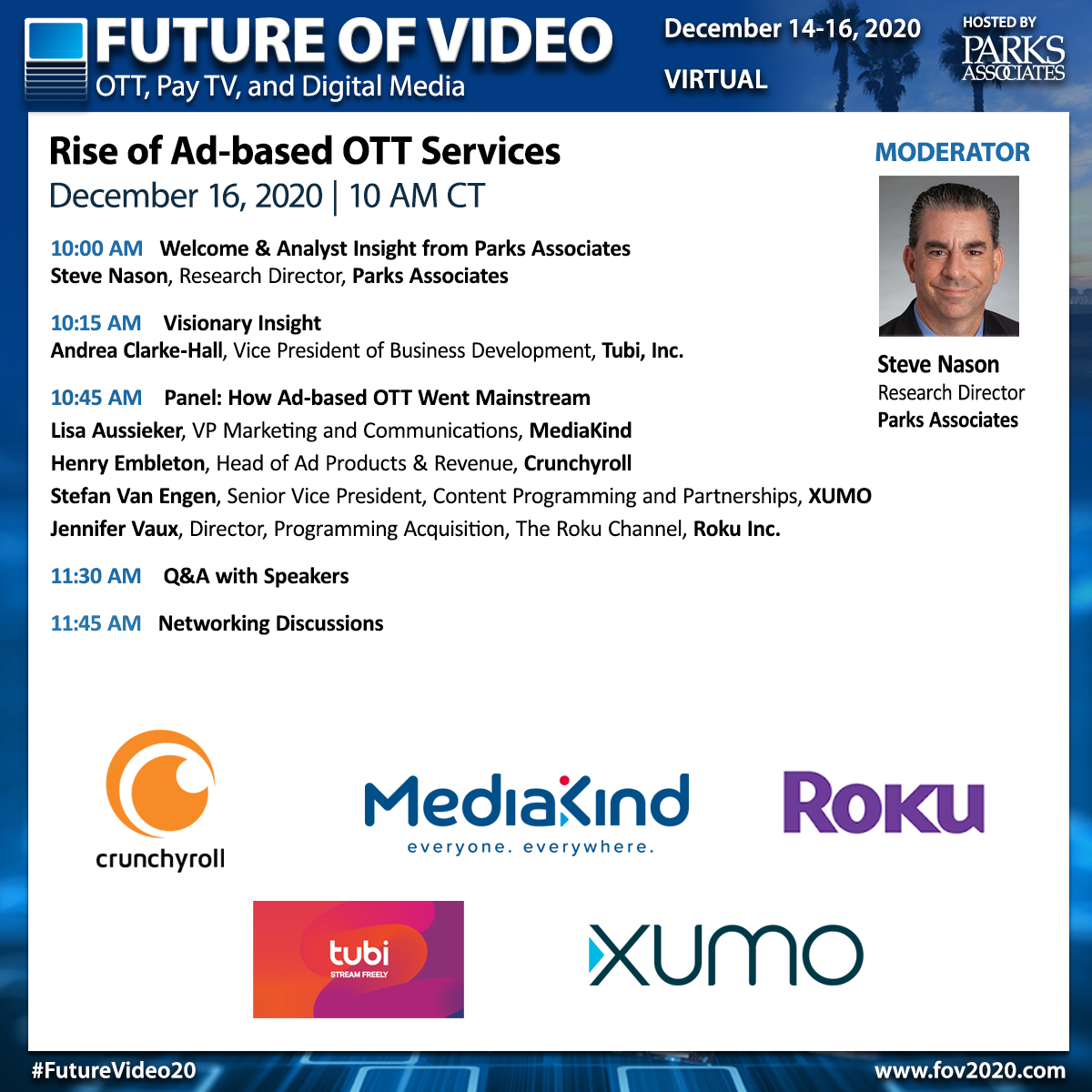 Industry experts from Roku, XUMO, Media Kind and Crunchyroll will share their insights on
the key factors that have driven the growth in ad-based services, how they fit within today's OTT service space, and how they evolve from here
at the Future of Video conference session
Rise of Ad-based OTT Services
on Wednesday December 16 at 10:00 a.m. CT.
This session features visionary speaker Andrea Clarke-Hall,

Vice President of Business Development,

Tubi, Inc, and addresses the rapid evolution of the advertising OTT space as ad-supported video becomes a central part of the offering for many key services. It also tracks the growth in consumer video consumption following COVID-19 pandemic restrictions and how these trends will shape long-term usage.
Register today to learn more about
consumer behaviors and preferences and the challenges for the video industry in meeting these expectations. For more information, please visit
www.fov2020.com
.
Next: OTT Partnerships: Key to Success
Previous: Data and Decision Making in Video Services

Comments
Be the first to leave a comment.
Post a Comment