Retention and Churn in OTT
OTT services are ramping up their free trial and promotional activities. They are lengthening typical trial windows and offering OTT bundled with other entertainment services to entice more samplers and give current video consumers more time to evaluate the merits and long-term value of a service, with the hope of converting them to a paid subscriber.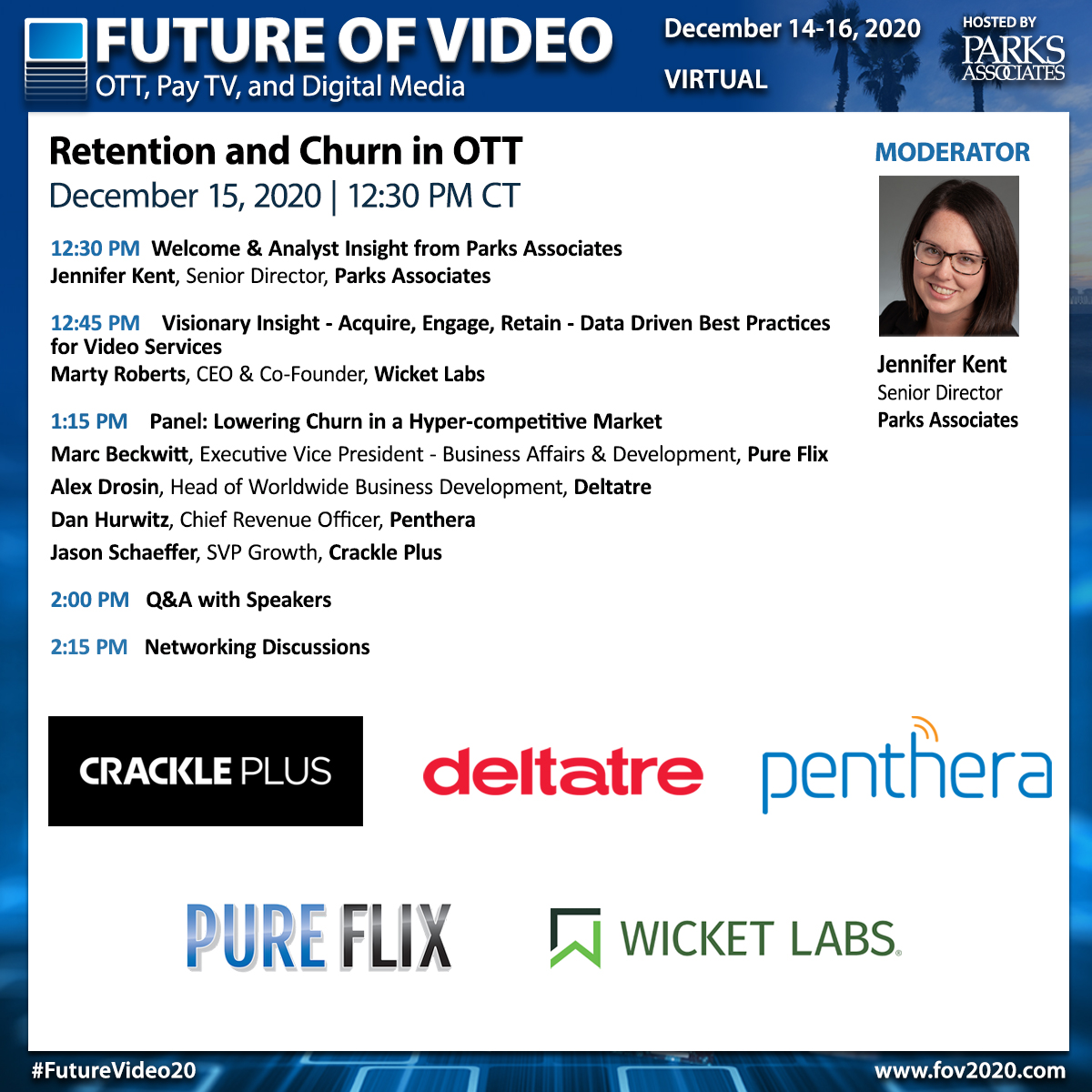 This session addresses key customer acquisition and retention efforts, satisfaction with current services, and the impact of churn on the market, as well as the ideal time period for an OTT service trial. Don't miss the panel discussion "Lowering Churn in a Hyper-competitive Market" with industry experts Marc Beckwitt, Executive Vice President - Business Affairs & Development, Pure Flix, Alex Drosin, Head of Worldwide Business Development, Deltatre, Dan Hurwitz, Chief Revenue Officer, Penthera and Jason Schaeffer, SVP Growth, Crackle Plus.
Thank you Salesforce, Comcast Technology Solutions, ContentWise, Verizon Media, You.i TV, Amdocs Media, Penthera, and Verimatrix for sponsoring this event.
Next: Data and Decision Making in Video Services
Previous: HBO Max Finally Lands on Amazon

Comments
Be the first to leave a comment.
Post a Comment