Research Analyst Jennifer Kent presents Mobile Data for NARM Webinar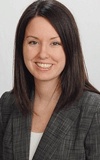 Jennifer Kent, Research Analyst, Parks Associates will present on "Consumers and Their Mobile Devices: Data and Trends" on Wednesday, January 25th at 4 PM Eastern for the NARM Online Seminar Series.
Mobile devices with anytime anywhere connectivity and powerful computing capabilities are increasingly reaching mainstream consumers. Smartphones and tablets are disrupting nearly every consumer-facing industry, including mature industries such as the pay-TV and video distribution, book and newsstand publishing and financial payments spaces. In this one hour webinar presentation, research analyst Jennifer Kent of Parks Associates will share recent consumer data on mobile devices and application trends.
The presentation will include insight into:
-- Smartphone and tablet uptake by consumers, including brand and operating system preferences;
-- How consumers use their mobile devices, especially the mobile web and mobile applications;
-- Implications of consumers' mobile behavior for key players in the mobile and digital content ecosystems; and
-- Emerging features and functions creating buzz in 2012.

To register for this event, click here. Use the promotional code 'webinar-100' to join for FREE.
Next: Girls Buy More Hot Gadgets Than Boys
Previous: 'Smart' TVs and other products proliferate at CES

Comments
Be the first to leave a comment.
Post a Comment