Providing an out-of-the-box experience is critical: Insights from Mooreland Partners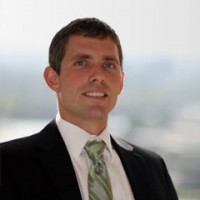 Ahead of Parks Associates' CONNECTIONS Conference in San Francisco, Kelemen Papp, Executive Director of Mooreland Partners, addresses several trends impacting the connected consumer markets:
What are the best use cases for consumers and the Internet of Things?
The biggest driver of adoption will be convenience and ease-of-use.
What are the greatest obstacles to the adoption of connected products and services in the home?
Similarly, to speed up adoption, manufactures need to improve ease-of-use. Providing an out-of-the-box experience is critical. Furthermore, to keep consumers engaged with these products, they have to offer compelling use cases/value propositions (i.e. not just gimmicky tricks)
What is the biggest driver for the connected consumer market?
One of the best use cases in the market today is voice-automation -- popularized by the Amazon Alexa. The ability to engage with a connected device -- solely through a voice-interface (unlike Siri, which minimally requires a user's thumb) -- is more powerful than many would have predicted.
What does the industry need to do to speed up the slow growth of overall smart home adoption?
I would answer this the same as 1 and 2, that is, the greatest barriers to adoption lie in (a) a challenging set-up and/or UX and (b) a lack of compelling use cases. For example, I bought a Nest, but it was not compatible with my AC system. It took me hours to install and once I finally got it installed, it didn't work well. I immediately returned it and probably wouldn't buy one again, even if I moved.
Kelemen will participate on the CONNECTIONS session "IoT and the Smart Home - Investments, Start-ups, and Growth" on May 25. Other panelists include Citi High Yield, Comcast Ventures, Manhattan Street Capital, and Woodside Capital Partners.
For more information on this year's speakers, sponsors, or agenda, visit www.connectionsus.com. Registration is open, so reserve your seat today!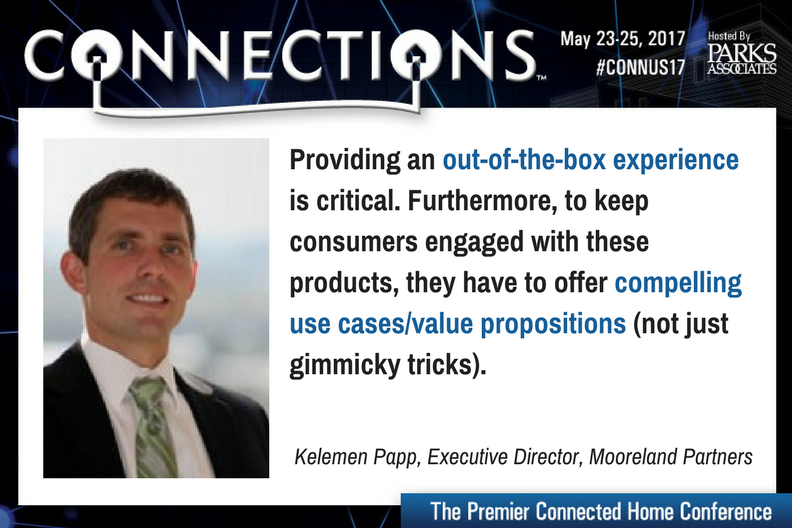 Next: Voice of Change: Four Guiding Principles for the Voice-Controlled Smart Home
Previous: PointCentral: More consumers need to see the value in connected products

Comments
Be the first to leave a comment.
Post a Comment