Privacy and Security: Protecting the Consumer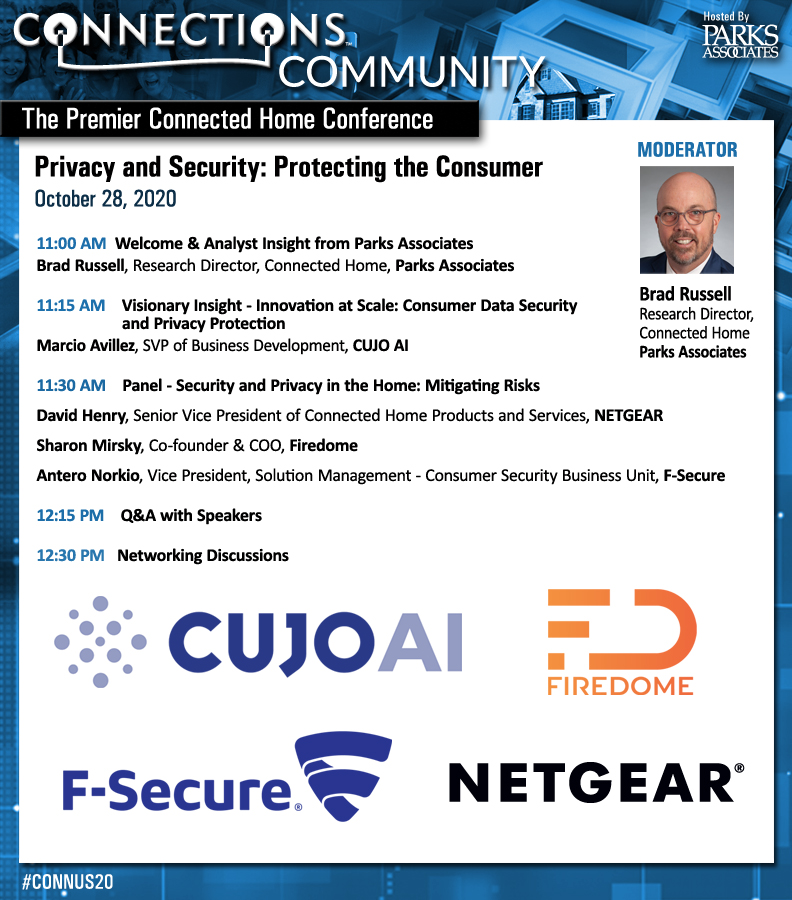 Protecting consumer data and personal information is critical as smart home devices move toward mass-market adoption. With this rise of connected devices, the number of annual security and data breaches continues to increase year-over-year — nearly 80% of US broadband households are concerned about the possibility of a data security or privacy breach in their home.
Register now to discover
how manufacturers, broadband service providers, and data security service providers are doubling their efforts to mitigate potential risks to consumers' personal data without the expectation that the consumer should or will do it themselves.

Thank you to our Sponsors: Sutherland, Alarm.com, Bitdefender, Nice, Cox, Intellithings, Cirrent, Everise, MMB Networks, ServiceLive, Zen Ecosystems, Firedome, Inspire, Mercku, Ossicao, Zigbee Alliance, Z-Wave, Aprilaire, Gadgeon, Asurion, and Wi-Charge.
Next: Solutions for Effective Data Security in the Smart Home - CUJO AI
Previous: Video Doorbell Evolution – A Smart Home Staple

Comments
Be the first to leave a comment.
Post a Comment