Parks Associates supporting Mobile Internet 2009, Austria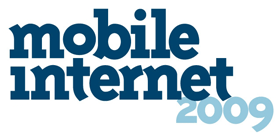 Parks Associates is supporting Mobile Internet 2009 from March 23-25, 2009 in NH Danube City, Vienna, Austria.
With the proliferation of flat-rate data tariffs and an explosion of mobile internet centric devices - users can now take advantage of high end devices and clear pricing alongside mobile broadband network speeds and coverage to browse the mobile internet in search of new and innovative content.
Attendees will learn the latest strategies and business models for driving flat-rate data plans which provide a large boost in APRU; how to optimise usability and therefore drive revenues from mobile search, advertising and content; and how Android will impact the mobile internet market and learn how to exploit it to boost revenues.
Key focus sessions will include mobile platforms, open source, fragmentation and standardization.
For more information about this event, click here.
Next: Over 33% of U.S. broadband households show strong interest in Web-enhanced features for connected TVs and set-tops
Previous: Parks Associates CEO, Tricia Parks presents at ITEK Tele 2009

Comments
Be the first to leave a comment.
Post a Comment