Parks Associates is supporting Music + TV + Film = VR
Companies in connected CE and the entertainment IoT space are watching the emergence of virtual reality (VR) and augmented reality (AR) to determine their impact on device development, content creation, and consumer engagement. Familiarity with VR and AR technologies is still limited but growing, especially among the younger generations. According to Parks Associates research, 63% of U.S. broadband households are not familiar or know nothing about virtual reality, leaving a wide opportunity for industry players to educate and market these new products and services.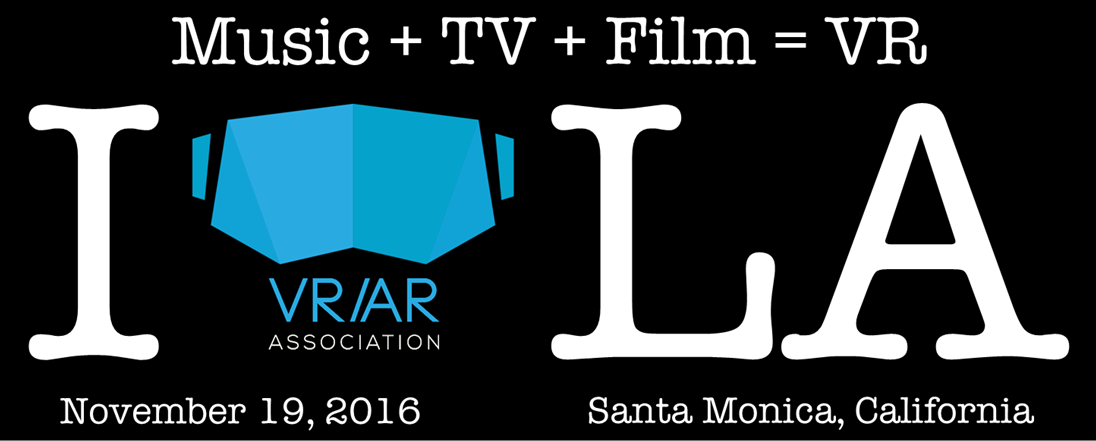 Join VR/AR Association LA at Music + TV + Film = VR, where industry players will discuss how they are disrupting the business of music, TV, and film. The symposium will be held on Saturday, November 19 in Santa Monica, California and offers an opportunity for attendees to network with peers, suppliers, Hollywood film makers, celebrities, educators, and others within the VR/AR ecosystem.
Event topics include:
The Business of VR in Film vs Television
VR, Hollywood's New Gold Mine
Wearable Technology Music and Virtual Reality
How VR will transform the creation and distribution of music
Social VR and Entertainment

Music + TV + Film = VR will also discuss how the hype around VR in the entertainment industry is all about merging art and technology to enhance the consumer experience and to propel the entertainment business on the path of innovation and prosperity. The conference is designed to specifically benefit:
Media Leaders
Senior Studio and Agency Executives
Senior Product Marketers
Senior Technical and Product Executives
Industry Analysts
Corporate and Venture Investors
Press

Register for the event by clicking here. Follow the event on Twitter at @thevrara and #VRARA.
Parks Associates is a supporter of Music + TV + Film = VR.
Next: What is the User Experience?
Previous: Parks Associates releases updated list of top 10 OTT video services in OTT Video Market Tracker

Comments
Be the first to leave a comment.
Post a Comment