Parks Associates hosts 'Trends in 3D TV' webcast, June 24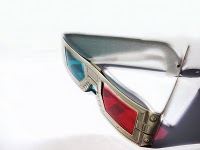 Join Parks Associates on June 24th at 1 pm CENTRAL for the Trends in 3D TV webcast. This will be a great opportunity to learn more about latest 3D TV consumer research and the business opportunities and implications for CE manufacturers, content creators, and service providers.
Pietro Macchiarella, Research Analyst will present analysis and forecasts from Parks Associates examining the following questions:
-- What challenges will 3D TV present within the digital content and CE ecosystem?
-- What opportunities will it offer?
-- What is the consumer mindset regarding 3D?
3D TV advocates are moving quickly to bring this technology to market, despite lingering skepticism of its mainstream viability. Several 3D services have launched in Europe and the U.S. (from industry heavyweights such as Sky, DirecTV, Comcast, and ESPN), and CE manufacturers are starting to deploy 3D-ready models at retail.
Next: CONNECTIONS™ Summary Thoughts
Previous: May 27, 2010 - Internet music streamed through the entire house!

Comments
Be the first to leave a comment.
Post a Comment