Parks Associates Announces Ossiaco as a Sponsor for Smart Energy Summit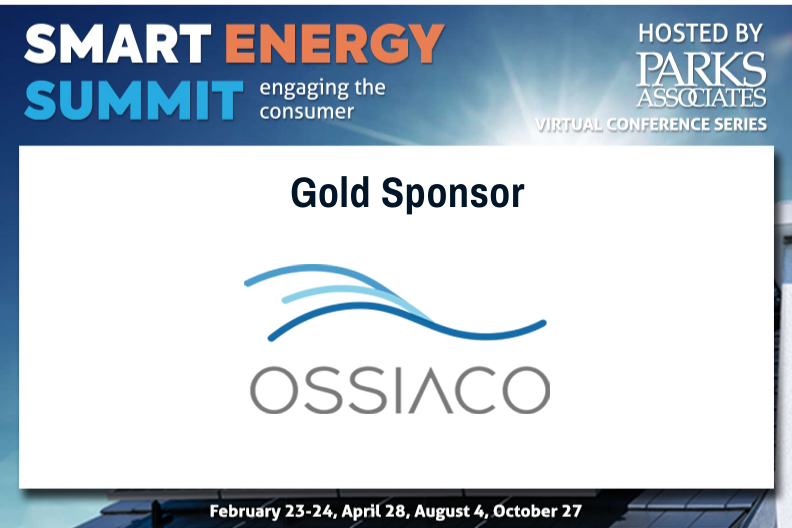 OSSIACO, a leader in the smart home energy market, will be a Gold sponsor for Parks Associates' Smart Energy Summit this year. Sitting at the nexus of residential solar power, electric vehicle charging, the smart home and customer-centric utilities, OSSIACO leverages its breakthroughs in power electronics to develop elegant smart home appliances that let you power your life on your terms. The dcbel™ family of EVSE products, entirely designed and manufactured by OSSIACO, are the first DC chargers developed for residential use that provide EV supercharging, V2H, V2G, and the ability to power your home and EVs with solar from a single device.
The Smart Energy Summit will also feature Laurent Schmitt, Head of Utility and European Markets at OSSIACO, as a speaker on the Next Stages of the EV Evolution session on Wednesday, August 4. He will be discusses the adoption and drivers for EV in 2021.
We asked Samantha Rudolph, Product Marketing Director at OSSIACO, to answer a question for us regarding the consumer energy market ahead of the Smart Energy Summit. Here's what she had to say:
In the next 3-5 years, name what top three changes you think will take place in the consumer energy market?
The needs of consumers – not the grid, automotive or fossil fuel industries- will be at the core of the modern energy ecosystem.
Consumers will demand energy independence and the freedom to choose how to power their lives in ways that align with their values.
Electric vehicles will become more than just a transportation device. They will become a key part of power resilience.
Register now for the Smart Energy Summit!
Next: 12M US households have cut the cord and 15M have mobile broadband only
Previous: Smart Home Expectations for Senior Market Solutions

Comments
Be the first to leave a comment.
Post a Comment