Over half of U.S. broadband households use a health app on a monthly basis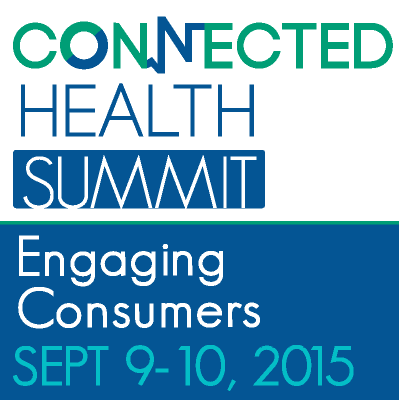 Digital health research from Parks Associates shows U.S. consumers are adopting connected health devices and health apps in increasing numbers. According to the research firm, nearly 30% of U.S. broadband households own a connected health device, with over 40% of device owners having more than one. In addition, 55% of U.S. broadband households use at least one health app on a monthly basis.
Parks Associates welcomes and thanks the Advisory sponsors for the 2015 Connected Health Summit:
---
Intel-GE Care Innovations®, a joint venture between Intel Corporation and GE Healthcare, connects the care continuum to the home and makes it easier for patients, family caregivers, and professional caregivers to interact and achieve better health at home.
Experts in technology and behavior change, Care Innovations identifies the best methods for healthcare providers and health plans to capture and integrate real-time data from the home into care delivery. The company's fourth-generation remote care management solution, Health Harmony, delivers insights for timely intervention and superior patient engagement with patients outside the formal care setting. Health Harmony is built with a smart filter and predictive analytics platform that sorts the complex array of aggregated data captured from a wide array of sensors and sources present in the daily lives of consumers.
Karissa Price, Chief Marketing Officer of Care Innovations, will speak on the panel "Engaging Consumers for Coordinated Care" at 8:45am on September 9.
---

Higi is the leading cloud-based health engagement platform that provides our partners with real-time consumer health vitals and activity data (from higi's network of nearly 10,000 health kiosks and 3rd party health devices) and unique tools and resources (including an integrated community, incentive, and omnichannel messaging platform) to better engage with their communities. Higi's platform offers the most affordable, accessible and convenient means for all consumers to better track and understand their health status and seamlessly share their data with their trusted health partners.
Dr. Khan Siddiqui, Chief Medical Officer & Chief Technology Officer at higi, will participate on the session "Personalizing the Consumer Experience: Challenges and Best Practices" at 10:45am on Wednesday, September 9.
---

Humana Inc. is a leading health care company that offers a wide range of insurance products and health and wellness services that incorporate an integrated approach to lifelong well-being. Humana has been working to help people live healthier lives since the company was founded more than 50 years ago. At Humana, we support people in their daily endeavors to live a healthy life, and we are dedicated to creating innovative programs and partnerships that reflect our commitment. Our company's vision is to help people achieve lifelong well-being. Humana offers a variety of health insurance plans to meet the unique needs of local employers, individuals and families.
Humana's Kristine Mullen, Vice President, Wellness Strategies & Solutions, will keynote the Connected Health Summit on September 9 at 11:45am. Her talk, "Wellness 3.0: Creating a Culture of Wellness to Increase Health & Productivity," will discuss best practices for helping consumers learn how to choose total well-being over sickness and sadness.
---

MDLIVE is a leading provider of digital health services providing digital health, online and on-demand healthcare that benefits consumers, employers, payers, hospitals, physician practice groups and accountable care organizations. MDLIVE works with Board Certified physicians and therapists, nationwide to provide 24/7 connected care.
The company's cloud-based Virtual Medical Office software platform makes it possible for patients, healthcare professionals and plan administrators to collaborate seamlessly and securely via voice, video, email and mobile devices. Payers and providers can also utilize the HIPAA and PHI-compliant system to collect and share clinical data from patient medical records, lab results and in-home biometric devices for real-time risk assessments, wellness advice, diagnosis and treatment.
Leigh Ann Ruggles, EVP, Business Development and Client Success at MDLIVE, will be speaking during the session "Disrupting and Rebuilding: New Care Service Models for Consumers" on September 10 at 8:45am.
Learn more about Connected Health Summit sponsorship and visibility opportunities by clicking here.
Next: 35% of smart watch owners are willing to share personal data for a health insurance discount
Previous: SCOTUS Healthcare Decision Brings Stability to Market - For Now

Comments
Be the first to leave a comment.
Post a Comment