Nokia: The connected health market is about empowering people to take control of their own health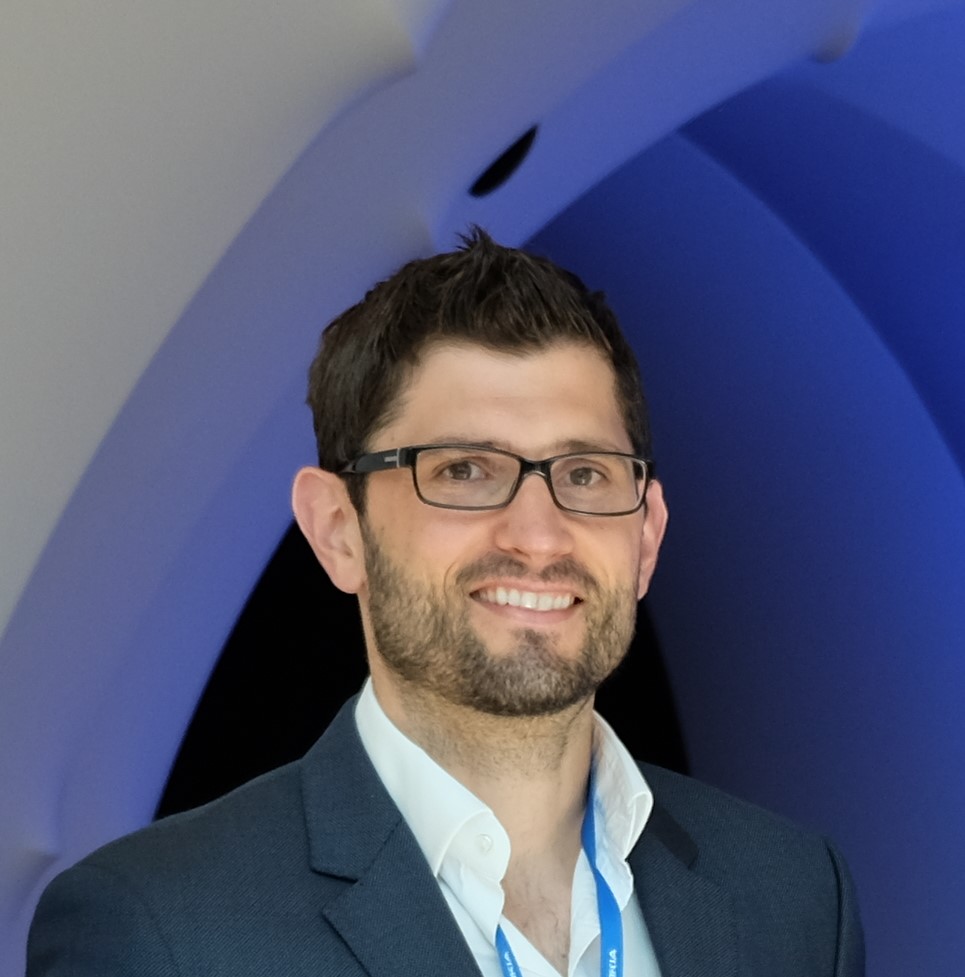 Prior to the 2016 Connected Health Summit, August 30-September 1, we asked Simon Longbottom, VP of Preventive Health at Nokia, to share his insight on the future of the connected health market:
What's new in 2016 that keeps you upbeat/optimistic about the connected health market?
It's incredible to see the advanced health sensing technologies empowering everyday consumers. People can measure their arterial age just by stepping on a scale. ECG monitoring is enabled via an app on your smartphone. Fitness trackers now measure HRV through continuous heart rate monitoring. Today's technology can give us access to vast amounts of data about our health, but what we need now is a means of pulling it all together so that families, caregivers and physicians can make well-informed, personalized health decisions to help them feel at their best every day. The connected health market is about empowering people to take control of their own health with the help of technology that gathers actionable data for them and their doctors. We believe the smart use of connected health solutions in people's everyday lives will help them take action to mitigate preventable conditions and feel at their best more often.
What's the most effective strategy/approach you have seen that engages consumers for health and wellness behavioral changes?
Sustained engagement and maturation of this industry is rooted in design and usability, not just emerging tech features. Wearables need to be engaging and intuitive when summoned, and invisible when not, giving users a sense of unencumbered connectivity. And it's no secret design is one of the most important factors consumers consider when purchasing a wearable device. We've seen several wearable companies start to focus more on these attributes. Withings and Nokia share a passion for beautifully designed consumer products and our Activite line delivers on this promise — it's an elegant, analog style watch that has up to 8 months battery life, so there's no charging and no button to press — it just seamlessly blends into users' everyday life. While it's designed for everyday life, Activite is built for health and automatically tracks users' activity and sleep via our patented Connected Movement™ Technology and syncs the data to our app to give users in-depth metrics, personal coaching and more. We design beautiful, familiar everyday objects empowered with the latest health sensing technologies that fit seamlessly into everyday life so that people will want to wear and use them.
Interoperability is also key, and it's been an industry hurdle on both consumer and regulatory fronts. To succeed in digital health, technology companies need to rethink what success looks like -- from being the first and fastest to being interoperable and patient. No one company can do it all in digital health. Interoperability is not only critical to the industry's success, but it's the right thing to do for patients. Our Health Mate application allows the data to be shared seamlessly to hundreds of apps their users authorize. We sync with HealthKit, MyFitnessPal, RunKeeper, One Medical Group and Genie MD, for example.
What do you anticipate to happen in 2017-2018 that would have the biggest impact on the connected health market?
There is opportunity for remote patient care to reach meaningful scale by becoming more useable and intuitive for patients, doctors and caregivers. Remote patient care isn't necessarily brand new, but it's often done through highly controlled studies or only among specific patient groups who are already diagnosed with chronic or other illnesses. We're currently collaborating with renowned healthcare institutions, like Helsinki University Hospital, to co-develop remote patient care solutions among hypertension, cardiatric and neurology patients, but we're excited about the potential of larger-scale remote patient care focused on every day, preventative care. We think connected health plays a key role in improving delivery of the "last mile" of care, but remote patient care programs today don't always work. Patients disengage if the technology isn't easy to use or do not feel the data is beneficial, and if physicians perceive the PGHD as not "good," it will be overlooked and not integrated into treatment.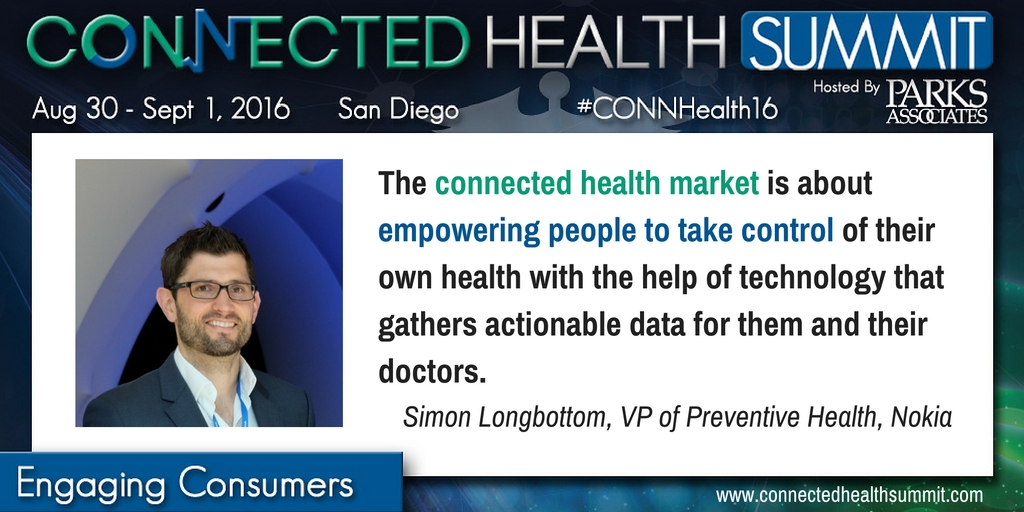 Simon will be speaking on the panel "Innovative Devices for Consumer Care" on September 1, 2016, at 8:45am. Other speakers on the session include AliveCor, Qualcomm Life, Philips, and the TPMG Tech Group.
For more information on how to get involved in this year's Connected Health Summit, visit www.connectedhealthsummit.com.
Next: A better connected health system will drive down the cost of healthcare: Insights from Pokitdok
Previous: Patient engagement is moving from interesting to crucial: Insights from Wellpepper

Comments
Be the first to leave a comment.
Post a Comment