Netflix Signs Streaming Deal for ABC, Disney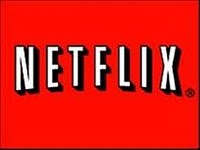 Netflix Inc. inked a licensing deal with Walt Disney Co. that allows for online video streaming of ABC television network and the Disney and ABC Family channels.
Netflix has been expanding its streaming offerings, signing deals with content providers such as NBC Universal, and has said its members are watching more content streamed over the Internet than on discs delivered by mail. It recently launched its first streaming-only subscription plan in the U.S., continuing its embrace of online streaming as the rise of digital film distribution continues to shake up the industry.
Under the agreement, relevant programming will be available on Netflix no earlier than 15 days after the initial telecast. Disney Channel and ABC 4Family movies such as "High School Musical" will also be available.
Netflix has consistently reported improved profit as it attracts subscribers and expands its library to compete with DVD kiosks and new digital players. In October, it reported third-quarter earnings rose more than it expected. Its stock has more than tripled this year.
For the complete article please click here.
Next: Senior Analyst interviewed at TelcoTV 2010
Previous: Technicolor Develops 3D Certification Program

Comments
Be the first to leave a comment.
Post a Comment