More than 115 million Americans will require caregiving assistance by 2020
Parks Associates revealed new research showing that over 115 million Americans will require caregiving assistance by 2020. The international research firm notes that caregivers are interested in new technologies like medication management tools, but only 11% are presently using apps with this ability. Parks Associates will address the digital health market at the third-annual Connected Health Summit: Engaging Consumers, August 30 – September 1 in San Diego.
Parks Associates would like to thank the following sponsors for their support in organizing this year's event:
---
Care Innovations, a wholly owned Intel subsidiary, connects the care continuum to the home with its Remote Patient Management solution, Health Harmony, helping healthcare providers and health plans achieve improved outcomes, reduced costs and increased clinical efficiency.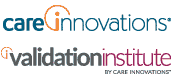 Experts in technology and behavior change, Care Innovations identifies the best methods to capture and integrate real-time data from the home into care delivery. Health Harmony delivers insights for timely intervention and superior patient engagement with patients outside the formal care setting, and is built with a smart filter and predictive analytics platform that sorts the complex array of aggregated data captured from a wide array of sensors and sources present in the daily lives of consumers.
---
Healthways is the largest independent global provider of well-being improvement solutions. Dedicated to creating a healthier world one person at a time, the Company uses the science of

behavior change to produce and measure positive change in well-being for our customers, which include employers, integrated health systems, hospitals, physicians, health plans, communities, and government entities. We provide highly specific and personalized support for each individual and their team of experts to optimize each participant's health and productivity and to reduce health-related costs. Results are achieved by addressing longitudinal health risks and care needs of everyone in a given population. The Company has scaled its proprietary technology infrastructure and delivery capabilities developed over 30 years, and now serves approximately 68 million people on four continents.
---
higi's mission is to get consumers to take small but meaningful steps to create lasting health habits. Its unique retail, omni-channel community health engagement platform gives consumers the power to collect and, when they opt-in, share their health and activity data with trusted partners. Millions of consumers access the higi platform to check their blood pressure, weight, pulse, BMI, and link their activity data from more than 70 third-party devices.

The higi platform includes the nation's largest single network of health stations in the U.S. higi stations are HIPAA-compliant, FDA 510k Class II medical devices that provide a secure real-time flow of information with multiple screening and tracking modalities, incentives and rewards. The platform also includes web and mobile access and engagement methods. This 360-degree, cross-device ecosystem meets consumers where they are (in-store, at home, on-the-go) and enables healthcare stakeholders to better engage with consumers and patients, creating access and actionable insights that motivate and empower individuals in simple, fun, and rewarding ways.
---
Independa provides the only community engagement platform across health, safety, environment, activity, and social concerns and devices. Combining cloud-based software with the simplicity of a solution uniquely embedded in the TV, Independa offers organizations all-in-one Social Engagement, Resident Engagement, and Integrated Remote Care. Independa's

solution promotes the wellbeing of care recipients because it enables them to connect remotely with their caregivers, families, and friends. Sharing photos, messages, and video chats are popular activities used by friends and families, while resident communities and caregivers leverage automated daily check-ins, event and medication reminders, menu announcements, surveys, health measures, and more.
---
---
For more information on how to get involved in Connected Health Summit: Engaging Consumers, contact sales@parksassociates.com or call 972-490-1113. To register, click here.
Next: Making change valuable and easy as possible is at the heart of effective engagement: Bright.md
Previous: Consumers should play an active role in their personal health: Insights from AliveCor

Comments
Be the first to leave a comment.
Post a Comment