Manufacturers need to make interoperability the norm: Insights from Arrayent
William Oget, VP Engineering, Arrayent Inc., provides insight on several key industry trends for Parks Associates' 11th-annual CONNECTIONS™ Summit conference, which will be held January 5 at CES 2017 in Las Vegas:
What is the most important next step to engage consumers in smart home solutions, connected entertainment services, and/or value-added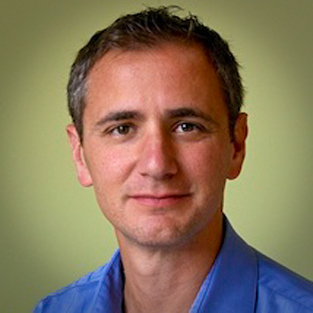 services like tech support and connected health?
Why can't products 'all just get along?' Consumer products manufacturers need to make not only connectivity, but also interoperability between products the norm, and not force users to seek out products that will work together. Until products are just expected to work together, smart homes will be relegated to early adopter gadget geeks. Luckily, it's now easier than ever to connect products through the cloud instead of relying on the mass adoption of device communications protocols. If manufacturers adopt systems that build in cloud-to-cloud compatibility as a core part of their value, the 'smart home' will evolve without any overt act on the part of its owner. Then, and only then, will the consumer Internet of Things cross the chasm and explode into the mainstream.
What changes do you expect to take place in the next year in the smart home and connected consumer markets?
With WiFi chips now costing less than a dollar, we will see more and more products that not only have built-in connectivity, but also out-of-the-box compatibility with other products and services around the home. Many will be instantly compatible with digital assistants like Amazon Echo and Google Home. And many others will also interact with IFTTT, Amazon Dash, WeChat, security services and back-end CRM platforms like Salesforce, which will bring added behind-the-scenes service value for consumers and brands alike.
What is the biggest driver for the connected consumer market?
Enabling voice control of connected products will drive some extra product into the market. But ultimately, whichever company creates a truly fresh and compelling user experience—the smart home 'killer app', if you will—that company will set the bar for their brand, and others will race to catch up. This probably won't come from an innovative engineering team or an interesting technology. It'll come from a company who invests in ethnographic research and who has teams of user experience designers and marketers who will first invent, and learn how to sell us, the next thing we can't live without. The smart home concept needs rethinking at the scope of an iPod or iPhone, not a connected toaster.
What are the biggest technology innovations impacting the connected home market?
Right now it's the focus on cloud ecosystem interoperability which will deliver device compatibility, improved security, and vastly better user experiences. The companies who only think about connecting their products are missing the boat. It's not enough to merely have a connected product. That product also has to work with other products and services, and provide more value over time. The cloud is making that world possible, and the companies who 'get' that, will be the ones who win.
Oget will speak on the session "IoT and Smart Home: Seamless Interoperability" on January 5 at 1:15 p.m. Other speakers on the panel include Qualcomm, Galaxywind Network Systems Co., Ltd., Cirrent, Thread Group, and eQ-3 AG.
For more information on CONNECTIONS™ Summit, visit www.connectionssummit.com or register by clicking here.
Next: eQ-3 AG: Voice control is biggest technology innovation impacting the connected home market
Previous: Integration and compatibility of multiple connected devices is most important connected home enabler: Insights from OnProcess Technology

Comments
Be the first to leave a comment.
Post a Comment