HomeAdvisor: The smart home is not a one-size fits all solution
Dan DiClerico, Smart Home Advisor, HomeAdvisor, provided insight on several key industry trends ahead of Parks Associates' 21st-annual CONNECTIONS™ Conference, which will be held May 23-25 at the Hyatt Regency San Francisco Airport:
What are the best use cases for consumers and the Internet of Things?
The smart home is not a one-size fits all solution. It means different things to different people. For parents, let's talk about how awesome it is to be able to track your kids' coming and going with a smart door lock. For older consumers, emphasize how motion sensors, smart toilets, and other advanced technologies will help them stay in their homes for longer. Especially as the price of smart home technology continues to fall, there aren't many households in America that can't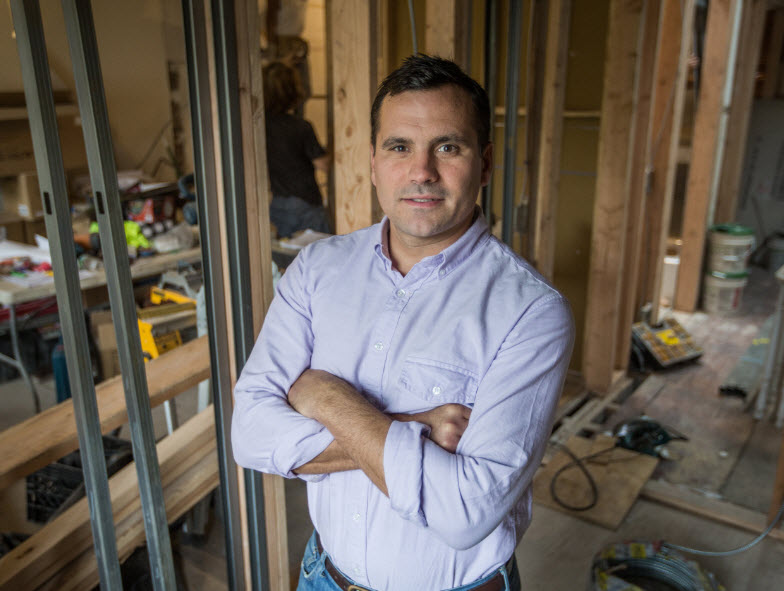 benefit from it in some way.
What are the greatest obstacles to the adoption of connected products and services in the home?
Interoperability is still the greatest obstacle. As long as consumers are left worrying whether this new smart device will work with that old hub, we're going to be alienating a sizable slice of the market. I can't tell you how many people I've lost at "ZigBee versus Z-Wave."
What is the biggest driver for the connected consumer market?
I put this question to my Alexa and she says the biggest driver by far is the digital assistant.
All kidding aside, it's hard to think of an innovation that's done more to advance the concept of connected products in the minds of U.S. consumers. Really, the story of Alexa and company is one of voice control, which is letting consumers interact with their homes like never before. And this is where HomeAdvisor comes in. Through the launch of our Alexa skill and other voice-controlled services, we're helping take the smart home from a mere notification device to a full home-service solution.
What does the industry need to do to speed up the slow growth of overall smart home adoption?
Educate consumers on the true benefits of the technology. We've done a solid job explaining what smart home technology is. Now we tell consumers why they want it. There are so many compelling answers to that question: safety, security, convenience, functionality, efficiency, even a "keeping up with the Joneses" argument, which is getting real in neighborhoods all over the country.
This "why" of smart homes needs to drive the narrative.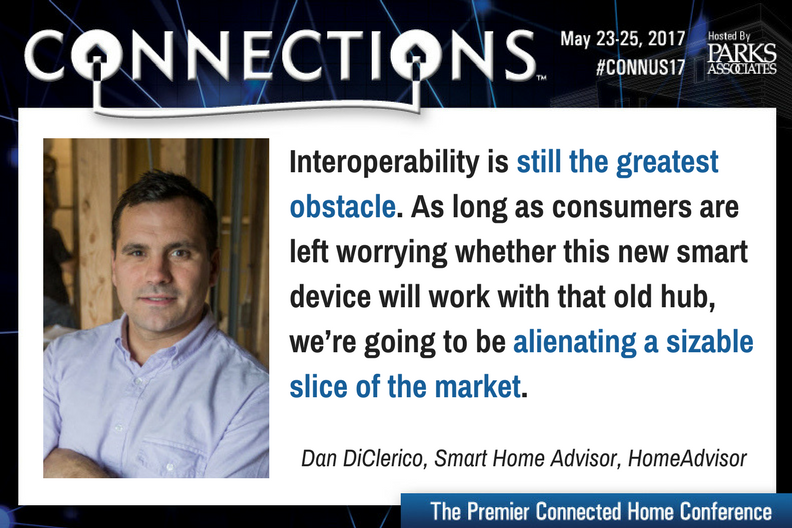 DiClerico will speak on the session "The Future for the Connected Consumer" on Tuesday, May 23 at 3:30 p.m. Joining Atias on the panel are speakers from Nest Labs, Honeywell, Chamberlain Group, Inc., and Wink.
For more information on CONNECTIONS™, visit www.connectionsus.com or register by clicking here.
Next: PointCentral: More consumers need to see the value in connected products
Previous: Smart Kitchens: The Next Evolution of the Smart Home

Comments
Be the first to leave a comment.
Post a Comment