Future of Video Continues with "Beyond the Theater: New Windowing Strategies"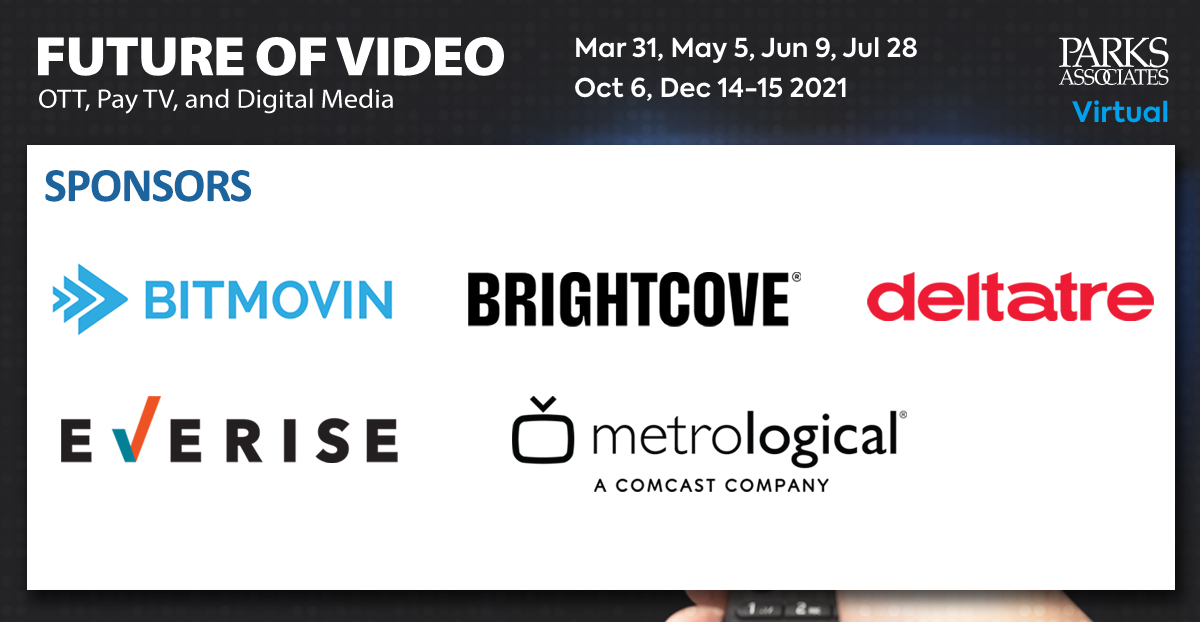 Parks Associates' Future of Video: OTT, Pay TV, and Digital Media virtual series continues with the upcoming session Beyond the Theater: New Windowing Strategies on May 5 from 12:30 PM to 2:45 PM CST. Industry leaders will address how studios are handling distribution of high-profile, first-run theatrical titles, especially those who also operate their own direct-to-consumer OTT services and how the windowing process could evolve from here.
Register now to secure your seat for interactive conversations that discusses the COVID-19 crisis and its associated impacts on the movie theater space and the rise of OTT video services.This session will highlight exclusive Parks Associates research as well as insights from industry experts from Symphony MediaAI, ROW8, InPlayer, Fandango (Vudu & FandangoNOW), and Scener.
Register today to join the upcoming sessions on June 9, July 28, October 6, and December 14-15!
Previous: The OTT SVOD space - Crackle Plus

Comments
Be the first to leave a comment.
Post a Comment