Future Innovations in Digital Health: A Look at 2025
by Harry Wang | Aug. 21, 2014
Ten years ago, in 2004, most people did not yet have a smartphone. The iPhone and the myriad of Android-powered phones were not yet available. The progress made in the mobile market over the span of a single decade is remarkable—but even more remarkable is the market's continued transformation over the next 10 years. As smartphones become controllers for uses well beyond core communications and attach to everyday products in our homes, a new world of opportunity is at hand. By 2025, smartphones will allow us to tap into instant information about our health, our houses, our patterns, and, as they do today, our friends, family, and the world around us.
Already, smartphones are becoming technological staples in a consumer's life— as of 1Q 2014, 76% of U.S. BB households report owning a smartphone. From texting to gaming, from watching shows and movies to monitoring important health and fitness information, smartphones and tablets are proving to be gateways to a connected life. Over the next 10 years, this trend will continue, making mobile the dominant computing platform in the home. This will also usher in the idea of the smartphone as a "life controller," whereby consumers will be able to control all aspects of digital living.
The growth in smartphone usage will also contribute to the growth of the wearable market. Currently, wearable devices such as fitness and activity trackers are supplemental to smartphones, requiring the use of an app to check activity and status. By 2025, certain types of smartphone functions will be offloaded to smart wearables—a watch, a pair of glasses, a bracelet, or even pins/buttons. Once activated, these wearables may serve specific functions uniquely designed according to their respective form factors—such as keys to door, a public transportation card, thermostats controller, home security system controller, etc.
Also by 2025, wearables will become more discrete and less intrusive, manifesting as smart fabrics, patches, jewelry, and other items that can be easily worn. The "Quantified Self" movement will become the "Smart Self" movement, as wearables and other health and wellness sensors will evolve beyond fitness. They will be intelligently embedded in consumers' living environment, passively collecting data and proactively helping consumers' care team manage care conditions or offer care advice.
Today, more than eight million connected health and fitness devices have shipped; by 2025, connected health and wellness devices will be common for people with chronic health problems such as diabetes or people who simply desire to live a healthy lifestyle. By 2025, the power of health, behavioral, and genetic data leveraged through these connected health devices will provide holistic pathways to better personal health. Subsequently, due to more insightful, care management programs will be able to better provide effective coaching and treatment to consumers by delivering just the right amount of advice at the right time. Smart algorithms will be able to help predict consumer behavior.
More insight into the next 10 years of the mobile and health industry can be found in the Parks Associates research report Envision: Digital Lifestyles in 2025. Parks Associates health analysts will also be discussing digital health, wearables, and fitness at the 2014 Connected Health Summit in San Diego, September 4-5.
-------------------------------------------
By Harry Wang, Director, Health & Mobile Product Research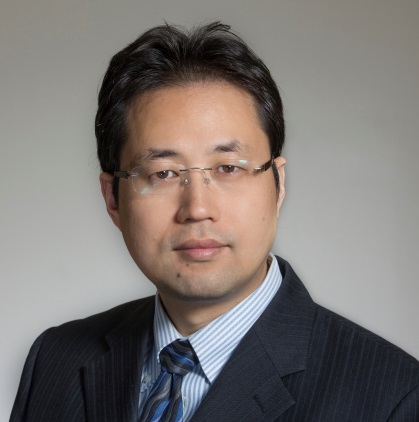 Harry Wang studies the consumer electronics and entertainment service industries with a focus on portable CE hardware, software, and associated applications and services. He is also the lead analyst for Parks Associates' digital health research program. Harry has presented his research in numerous industry events including CES, Digital Hollywood, Photo Marketing Association Annual Show, American Telemedicine Association Annual Show, World Health Congress, and Parks Associates' CONNECTIONS™ conferences.
Harry earned his MS degree in marketing research from the University of Texas at Arlington. He also holds an MBA degree in finance from Texas Christian University and a BA degree in international business from Guangdong University of Foreign Studies, P.R. China.
INDUSTRY EXPERTISE: Digital Health Products and Services, Portable and Mobile Access Platforms and Applications, Digital Imaging Products and Services
Next: Over 50% of U.S. broadband households report having at least one chronic health condition
Previous: Drilldown on Digital Health Consumer Research

Comments
Be the first to leave a comment.
Post a Comment