EarlySense: Education is vital for adoption of connected products and services
Avner Halperin, CEO, EarlySense, provided insight on several key industry trends ahead of Parks Associates' 21st-annual CONNECTIONS™ Conference, which will be held May 23-25 at the Hyatt Regency San Francisco Airport:
What are the best use cases for consumers and the Internet of Things?
One of the most rewarding and exciting developments in the Internet of Things movement is its healthcare applications. Advanced and constantly-improving technology provides users with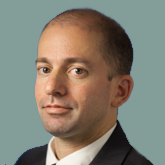 access to high-tech healthcare innovations that previously were only available in hospitals.
For example, one EarlySense LIVE user felt unwell but was not overly symptomatic and chose not to seek care from a medical professional. That evening while she was asleep, EarlySense LIVE detected concerning fluctuations in the user's breathing rate. When she awoke the EarlySense app alerted the user that medical care was required. Upon consulting with a physician she was diagnosed with sever pneumonia, provided an IV of antibiotics and a CT scan to check for any other blockages.
This case is just one example of how accurate healthcare technologies can help consumers advocate for themselves and ensure they receive the appropriate healthcare.
What is the biggest driver for the adoption of connected products and services?
Today, more than ever, consumers are eager to take control of every aspect of their lives. With connected products, consumers have the opportunity to leverage highly-accurate, real time data to shed light on their health, finances, energy consumption, social network, and so much more, helping them make better, more informed decisions.
We are so proud and excited to see such a positive response to EarlySense LIVE. Americans are eagerly adopting this innovative technology and are incorporating it into their daily routine because there is a strong marketplace desire for a clinically proven, contact-free health monitoring device.
What are the greatest obstacles to the adoption of connected products and services in the home?
At this stage, education is the biggest focus for encouraging consumers to adopt connected products and services in the home. Many Americans are aware of connected home trend, but it is of critical importance that we continue to educate the masses on how connected products and services can help users function more easily, happily, and safely in the home.
With EarlySense LIVE, we are continuing to showcase how this easy-to-use and set up health monitor can help Americans take control of their personal health, or keep an eye on loved ones like aging parents. Together, we can empower consumers with a clear window to their health that helps inform decisions and encourage positive behaviors in the future.
Halperin will speak on the session "Integrating Connected Health and Wearables into the Smart Home" on Wednesday, May 24 at 1:15 p.m. Joining Halperin on the panel are speakers from American Two-Way, UnaliWear, Philips, and Alarm.com.
For more information on CONNECTIONS™, visit www.connectionsus.com or register by clicking here.
Next: Arrayent announces release of EcoAdaptor for IFTTT at CONNECTIONS Conference
Previous: CONNECTIONS Keynotes Address Machine Learning, User Interfaces and Experiences, Channel Distribution, and Enabling Technologies for the Connected Consumer

Comments
Be the first to leave a comment.
Post a Comment