DIY: Impact on Smart Home and Security
DIY and smart home products are adding opportunity and volatility to the market for professionally monitored security and driving changes in the home security business. These solutions offer consumer advantages with lower-cost and contract-free monitoring options that attract new consumers. In the COVID-19 environment, direct-to consumer sales of DIY systems and do-it-with me services offered by dealers have provided a means to keep doing business. However, adopting these new offerings without eroding the base of traditional customers requires careful navigation of the current business environment.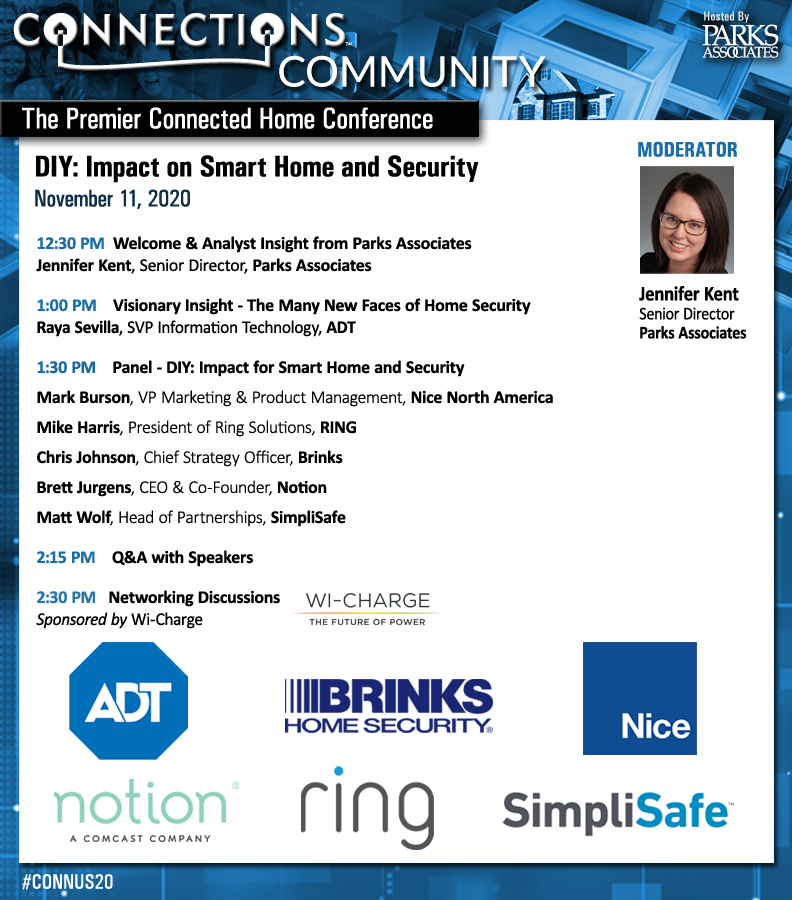 The CONNECTIONS Conference session
DIY: Impact on Smart Home and Security
will take place virtually on November 11 at 12:30 p.m. CT and will open with an analyst presentation on the expansion and consumer adoption of DIY solutions and new business models introduced to the market.
ADT will share visionary insight on The Many New Faces of Home Security with discussion of trends in the evolution of the way home security looks and how it will be sold in the future. A panel of industry experts from across the DIY to Pro-spectrum will discuss consumer responses to ever-expanding DIY options, strategies for attaching recurring revenue services, dealer approaches to DIY, and the differentiation of DIY and professional services by legacy players.
Click here
to join the CONNECTIONS Commutity today and attend the three day conference as well as stream past sessions!
Next: Connectivity: Impact of Gigabit Broadband, 5G, & Wi-Fi 6
Previous: Smart Home Platforms: Quest for a Unified Experience

Comments
Be the first to leave a comment.
Post a Comment