Device Fingerprinting Across Home Networks
Content Submitted by Universal Electronics Inc.
You can imagine that a device can be assigned a unique fingerprint based on a combination of attributes. Device fingerprinting is the technique where relevant data and features about a device are identified, extracted and profiled in order to uniquely identify the device within the home. This can be done across multiple networks within the home; and if paired with a knowledge graph of devices, can be used to automatically retrieve their capabilities and properties. This technology has today enabled many interesting use cases such as device recognition, more intelligent network scanning, intrusion detection or even personalized user experiences.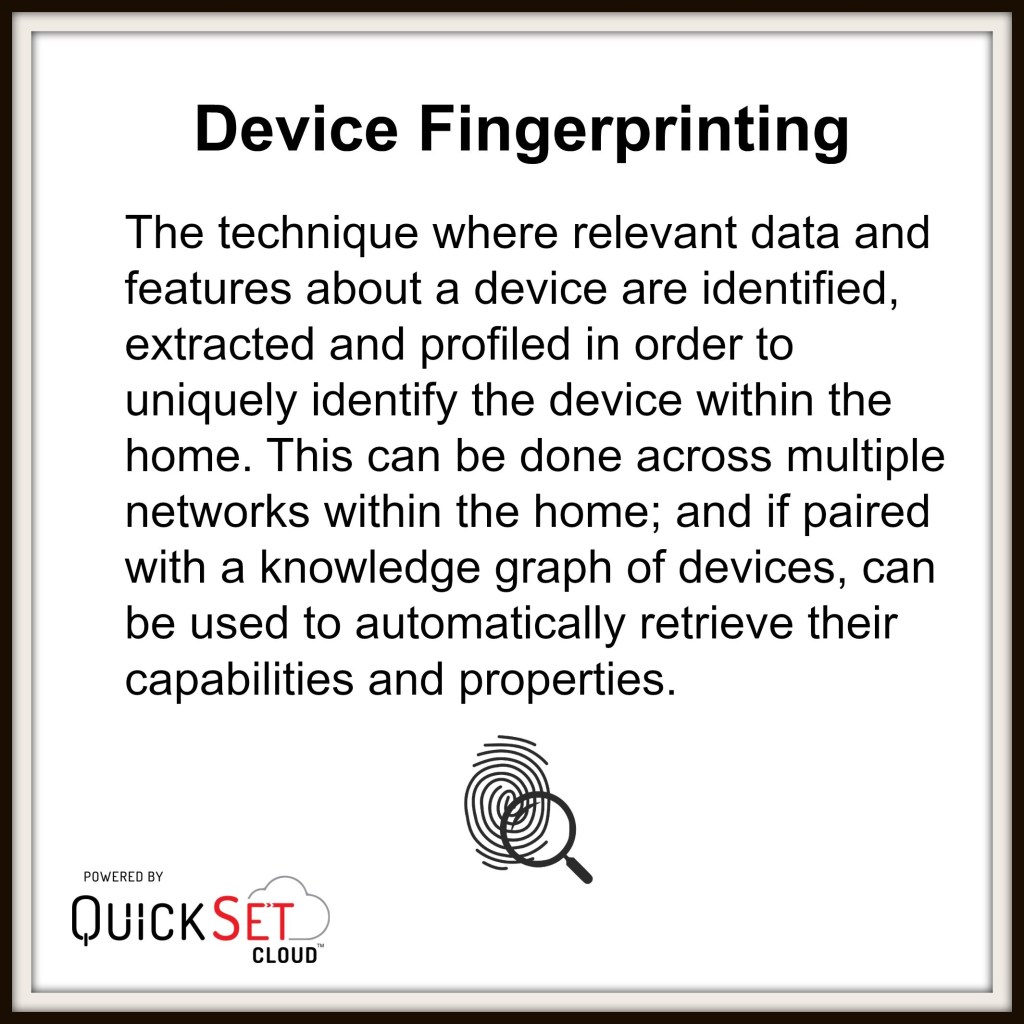 There are many different networks in the home including IP networks across Wi-Fi and Ethernet; HDMI wired networks connecting entertainment equipment together; and a range of low power wireless networks used in smart home applications such as Zigbee, Zigbee rf4ce, Z-Wave and Bluetooth networks. In traditional device fingerprinting techniques used in IP-based networks, feature extraction and profiling is done at different OSI layers of IP networks to achieve the desired application goals. These are typically focused on networking technologies to identify the device characteristics which limits their reach to other mediums that are available in the home. Another point to note is that as the number and diversity of connected devices within the home continue to rise, it's typical for manufacturers and providers to make regular firmware updates to them. These updates may sometimes change the device fingerprints and such real-time updates must also be addressed by the device fingerprinting approach chosen. If not addressed, these gaps in the fingerprinting techniques may limit their ability to enable many important use cases that are primarily driven by daily user experiences.
User Experience Improvements
Consumers purchasing smart home devices are looking for solutions that simplify their user experience right from the time when they open the box, starting with set-up and installation of their devices. The initial setup and configuration can be automated utilizing device fingerprinting to retrieve the necessary information and provide an easy out of the box experience.
A good user experience addresses both the out of the box device setup as well as a smooth daily interaction with the devices. Features such as user-friendly names that can be easily recognized by consumers on the Smart TV UI as opposed to "HDMI 1", "HDMI 2"; or proper device types and names instead of generic MAC addresses on a wireless router management page, both address real usability issues for the consumer. At the core of both features is the need to dynamically discover and recognize devices across different networks.
Better user experiences across connected devices, from Smart TVs to Wireless Routers, both out of the box and in the daily use, enabled by device fingerprinting techniques.
Security
According to the Client Computing Group at Intel, the world is expected to have 50 Billion connected devices by 2020! With such a growing number of devices, security remains to be one of the top concerns for the consumers. There are different applications available in the market that are using device fingerprinting techniques to provide security by acting as the primary gatekeeper in the home network. A robust security application can only be achieved with proper device fingerprinting, to uniquely identify and track the devices and subsequently grant access to their services. These applications and services provide necessary monitoring and analytics about the devices through their intuitive user interface, generate alerts on unusual activities and even enable remote access in events of troubleshooting.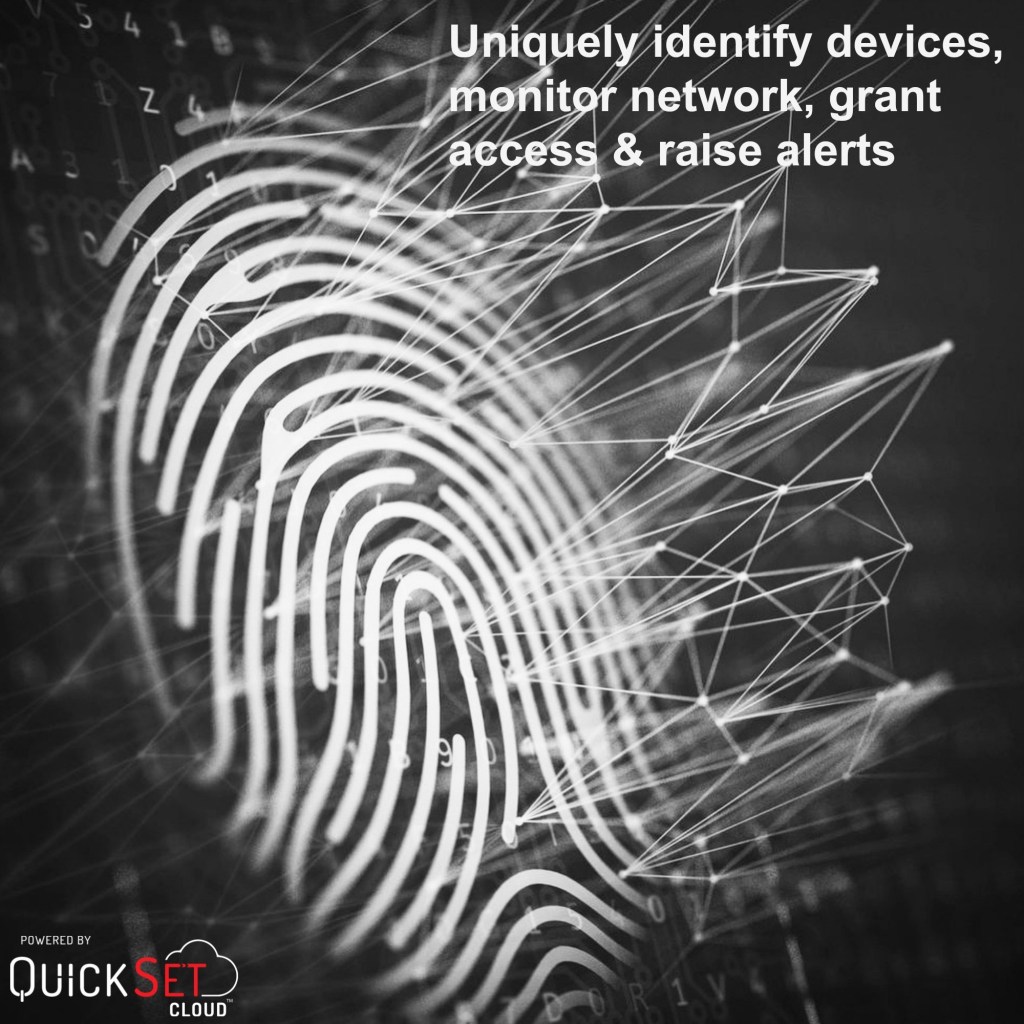 50 Billion connected devices by 2020, device fingerprinting and AI-based behavior profiling can protect consumers.
Next: Device Fingerprinting capabilities now available to a wider audience!
Previous: Interoperability: The Cornerstone Of Connected Home

Comments
Be the first to leave a comment.
Post a Comment